Blog entry
Posted October 19, 2016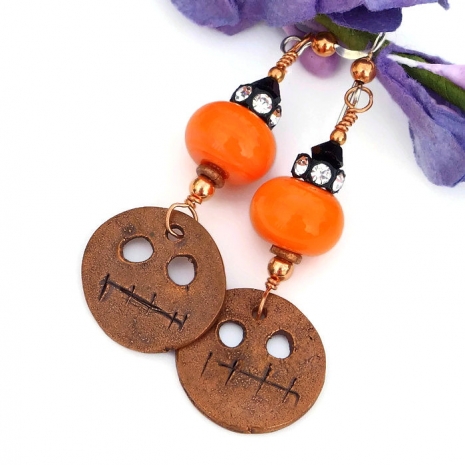 Halloween is just around the corner. Small goblins, vampires, fairy princesses and superheroes of all sorts will soon be appearing at your doors! In honor of this spooky holiday, I browsed the studios of Indiemade artist friends to find orange and/ or black handmade items that are perfect accessories for your Halloween costume. And there is even something for your best four-footed friend! Enjoy these selections:
Posted September 21, 2016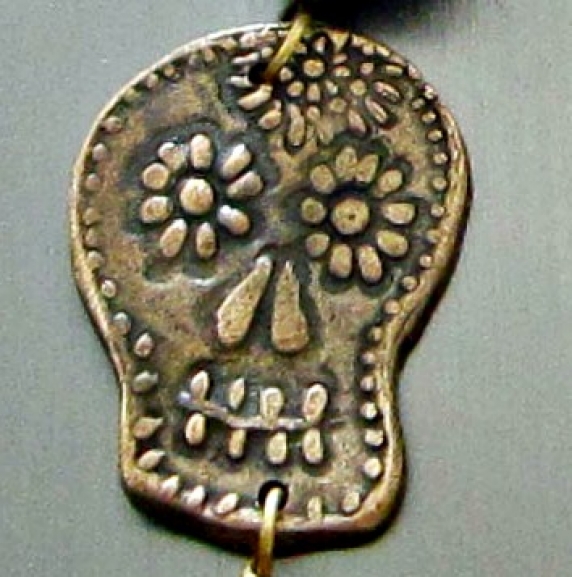 With the last days of September rapidly approaching, Halloween and Day of the Dead festivities will arrive before we realize it. With that in mind, I decided to browse the studios of Indiemade artist friends and pull together a variety of spookily fun handmade items: some in oranges and black, some with skulls, one with spooky black cats and a set of ever watchful owls. Any of these mostly one of a kind handmade beauties will be perfect for the other side of life parties. Enjoy!