I am taking a quick break starting Monday, November 13 and will be back Sunday, November 19. Any items purchased during that time will be mailed out Monday, November 20.
Thank you so much for your patience.
Blog entry
Posted February 24, 2016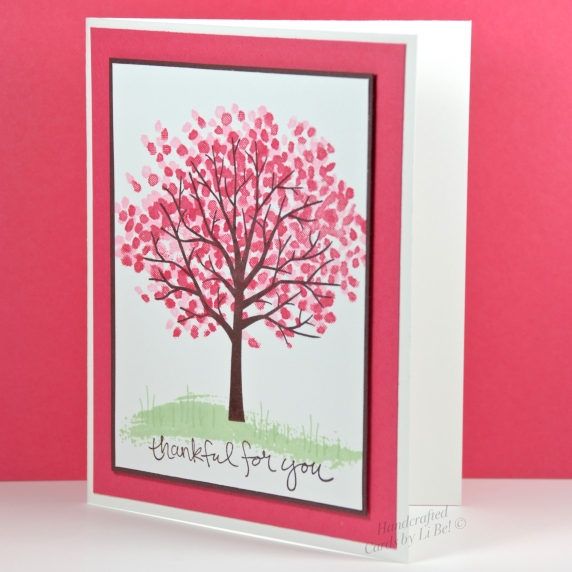 I almost hate to admit it because I know many people are having a hard winter with snow and extreme cold. I almost hate to admit that the weather here has been awesome, short sleeve shirts with a light jacket at night, I almost hate to admit that many trees are blooming, the pears with their snowy white and the peach and cherries with their perfect pink. I do have to admit that this warm weather is not normal for this time of the year and unexpected freezing temperatures could undo the fountain of flowers that the warmth has brought. But I am going to enjoy the warm sun and the beautiful flowering trees while I can!
» Tagged:
artisan creations
,
boot cuffs
,
bracelet
,
cards
,
dichroic
,
earrings
,
handmade
,
Indiemade
,
jewelry
,
key fob
,
lampwork
,
necklaces
,
painting
,
pink
,
Shadow Dog Designs
,
ShadowDogDesigns
,
wedding
,
wedding flowers
,
white
Posted December 23, 2015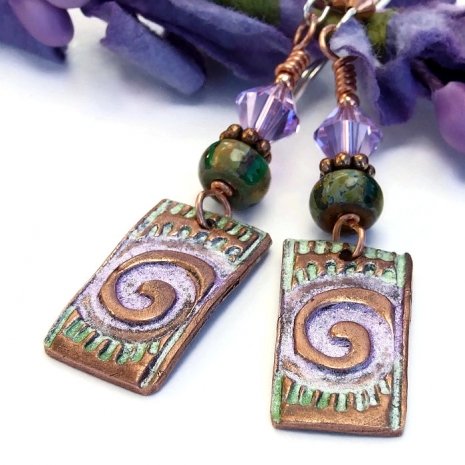 The theme of this blog post came about because I listed a new pair of earrings that feature hand painted copper spiral rectangles by Kristi of KristiBowmanDesign. Whenever I see spirals, I start musing on their ancient . . . and modern . . . appeal in designs. Then knots, bumps and curves came to mind, all of which, along with spirals, can be found pecked or drawn or carved in the sides of caves, on boulders, painted on pottery and used in contemporary pieces. These designs will never go out of style.
» Tagged:
antique
,
baby booties
,
boot cuffs
,
bumps
,
copper
,
curves
,
dragon
,
earrings
,
handmade
,
headband
,
Indiemade
,
jewelry
,
knots
,
lampwork
,
neck ruffle
,
necklaces
,
pendants
,
pets
,
rhinestone
,
Shadow Dog Designs
,
ShadowDogDesigns
,
spirals
,
wedding card
Posted December 17, 2015
Many months ago, a team of wonderful artists pulled together to form a group called the Cross Partners in Promotion. It's a group that not only heavily promotes each other, but also offers congratulations, offers support, offers sympathy, offers interesting and entertaining articles, and abounds in cheerleading efforts . . . and comforted each other after unexpectedly loosing a dear team member. Most of us have known each other online for years and have become an extended family. I decided to share a wide range of lovely handmade items from my artist friends who have checked into the group in the past seven days. I hope these beauties are enjoyed as much as I have enjoyed picking them out and sharing them!
» Tagged:
artisan
,
birthday card
,
boot cuffs
,
bracelets
,
coins
,
crochet
,
cupcake toppers
,
dichroic
,
earrings
,
handmade
,
Indiemade
,
jewelry
,
knitting
,
lampwork
,
pendants
,
polymer clay
,
Shadow Dog Designs
,
ShadowDogDesigns