FROM NOW THROUGH VALENTINE'S DAY, ENJOY
*** FREE SHIPPING ***
(First Class Mail - U.S. Only)
Blog entry
Posted August 14, 2022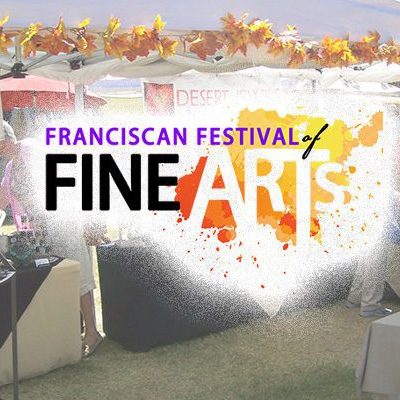 If you love spending a fun day at a wonderful arts show, the FRANCISCAN FESTIVAL OF FINE ARTS is being held this coming Labor Day weekend, September 3 and 4, at Holy Cross Retreat Center in Mesilla Park, NM. A wide variety of juried art (paintings, ceramics, jewelry, paintings, ceramics, jewelry, photographs, crosses, clothing / handbags, metal work, quilts, woodwork, glasswork, community information and much more) will be available to browse and to buy (make an artist's day!). Everything for sale has to be made by the artist selling it - no mass produced items allowed! Music, food, drinks, a silent auction and a raffle will also be available. As you can see from the photos below (all courtesy of Father Tom), there is a wide range of art and activities. I'll be there with my SHADOW DOG DESIGNS handmade jewelry booth. Stop by and say "Hi!"
When:
Saturday, September 3: 9:00 a.m. - 5:00 p.m.
Sunday, September 4: 10:00 a.m. - 4:00 p.m.
Where:
Holy Cross Retreat Center
600 Holy Cross Road
Mesilla Park, NM 88047
Here are some photos of festivals past: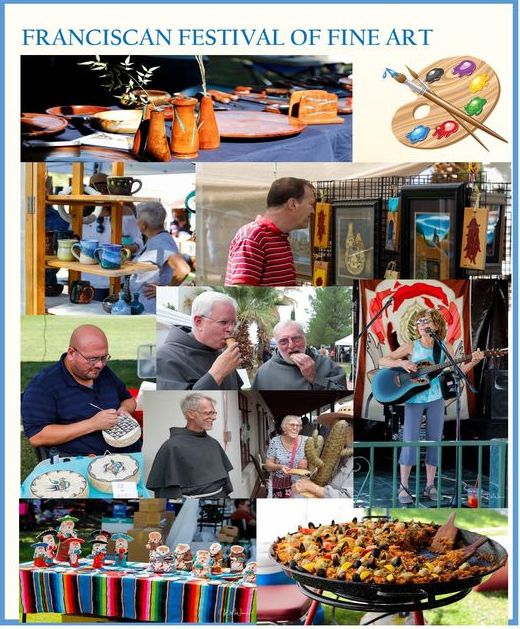 » Tagged:
art
,
art show
,
arts festival
,
ceramics
,
clothing
,
El Paso
,
Franciscan Festival
,
Franciscan Festival of Fine Arts
,
Franciscans
,
gifts for her
,
gifts for him
,
gifts for men
,
gifts for women
,
glasswork
,
handbags
,
holy cross
,
Holy Cross Retreat Center
,
jewelry
,
Labor Day weekend
,
Las Cruces
,
Mesilla Park
,
metal work
,
quilts
,
Shadow Dog Designs
,
ShadowDogDesigns
Posted September 16, 2018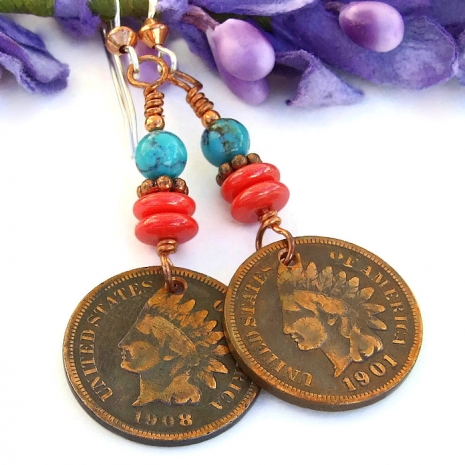 Since the autumn arts festival season is in full swing, I have been thinking a lot about handmade items, especially since I mostly make one of a kind jewelry. People always ask me, "How do you come up with the design." I reply something like this, "To tell the truth, I'm not sure. Most of the time it just happens." Or, "The Muses were good to me." I'm sure a LOT of artists give some semblance of those answer since the "creative idea" is often elusive. But the answers definitely don't take into account all the years and years of working to perfect your art through taking classes, people giving their opinions, selling (or not) at shows and by trial and error . . . and more trial and error . . . and more trial and error. Then, suddenly, it just happens.
I found this poster at WalchaHandmade that pretty much sums up the process:
» Tagged:
artisan
,
black cats
,
carnelian
,
chandeliers
,
church
,
copper
,
earrings
,
ferns
,
gemstones
,
Halloween
,
handmade
,
holy cross
,
Indian head penny
,
jack o lanterns
,
jewelry
,
Klimt
,
lampwork
,
Marrakech bronze
,
necklaces
,
polymer clay
,
Santa Fe
,
Shadow Dog Designs
,
ShadowDogDesigns
,
spider
,
sugar skulls
,
Swarovski crystals
,
turquoise