Blog entry
Posted February 4, 2017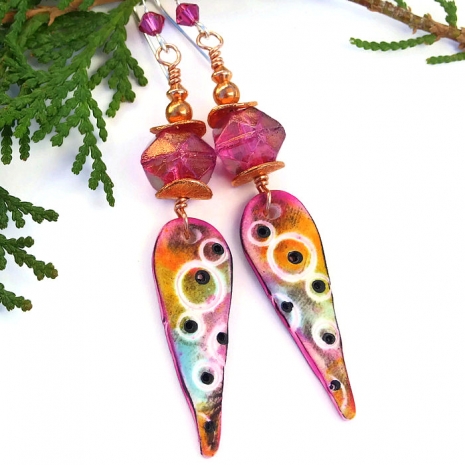 Time seems to rush by so quickly these days. Wasn't it just Christmas and now we are already in February? What happened to January? Despite a month blasting by, I have been very busy making and listing new earrings and necklaces, many with a boho flair and some a bit more traditional. All the handmade jewelry featured here are one of a kind designs - you will be the only person in the universe wearing that particular design (unless you have an evil twin in an alternate universe!). Many of the earrings and necklaces use creations by artist friends from around the world. Any of these will make a perfect Valentine's Day gift, a birthday gift, a Mother's Day gift or a "just because" gift to a loved one . . . or to yourself.
» Tagged:
artisan
,
boho
,
classic
,
earrings
,
elegant
,
gift ideas
,
gifts
,
handmade
,
Indiemade
,
jewelry
,
necklaces
,
one of a kind
,
Shadow Dog Designs
,
ShadowDogDesigns
,
unique
Posted March 17, 2016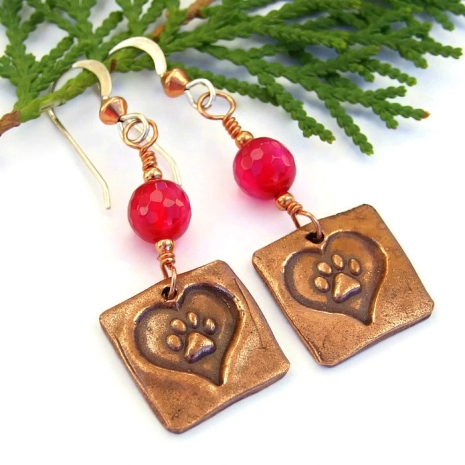 The last two weeks have been busy making, photographing and listing new handmade jewelry in my Shadow Dog Designs shop. The earrings and necklaces are unique, each a one of a kind designs so you can rest assured you are the only person in the entire universe with a particular piece! Some designs are boho, some are elegant . . . and all fun. I hope you enjoy browsing the new designs - and three older designs to make an even 10 showcase. If something piques your interest and you want to see more photos and a more detailed description, please click the live link below each photo and you will be taken to the individual listing.
» Tagged:
artisan
,
boho
,
earrings
,
elegant
,
handmade
,
Indiemade
,
jewelry
,
necklaces
,
one of a kind
,
Shadow Dog Designs
,
ShadowDogDesigns
,
unique