Blog entry
Posted September 26, 2019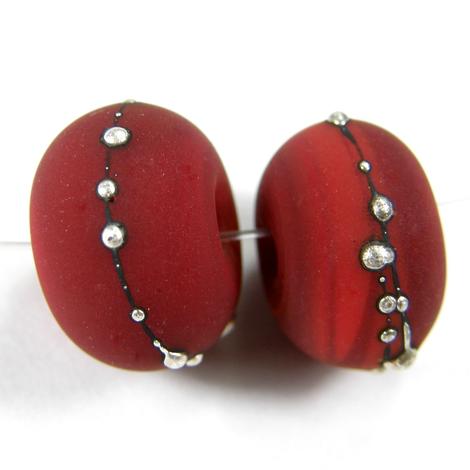 For friends who know me well, they know red is my all time favorite color. Always has been and probably always will be (although fuchsia and turquoise are right up there, too). I love the vibrancy of the color and that, in ancient Egypt, it represented life, health and victory. Yay!
So when I was musing on what the theme of this week's Three for Thursday blog, I decided RED was it! Three handmade items with red as a main component of the design are featured from three artisans. The three artists are: Charlotte of Covergirlbeads; Jacki of Christie Cottage; and me, Catherine of Shadow Dog Designs. I hope you enjoy these picks and will visit the artists studios for more handmade beauties.
» Tagged:
boho
,
Christie Cottage
,
ChristieCottage
,
Christmas
,
Covergirlbeads
,
cranberry red
,
crocheted
,
dichroic
,
earrings
,
fine silver
,
handmade
,
holidays
,
jewelry
,
lampwork beads
,
necklace
,
ornament
,
pearls
,
rainbow earrings
,
red
,
red hat
,
red VW
,
Santa
,
Santa earrings
,
Shadow Dog Designs
,
ShadowDogDesigns
,
Sherpa
,
Sherpa beads
,
Swarovski crystals
,
vintage
,
Volkswagen ACEO
,
VW ACEO
,
VW bug
Posted August 22, 2019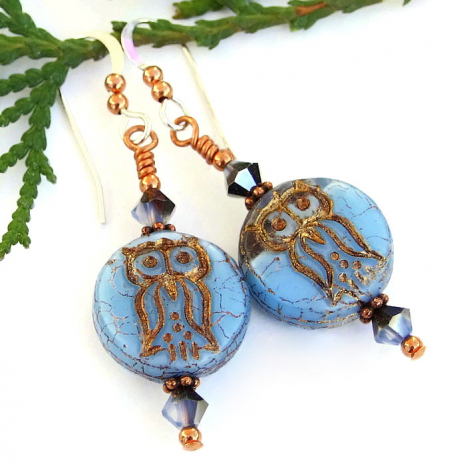 Blues is a tonic for whatever ails you. I could play the blues and then not be blue anymore.
B. B. King


Even though the above quote by B. B. King is about music, it can also be about the color blue. According to psychologists, the popularity of the color may take root in our evolutionary development. In the early hunter-gatherer days, those drawn to positive things - like clear blue skies and clean blue hued water were more likely to survive. Over time, this preference for the color blue may have become hard-wired. To this day, the color blue is still a favorite color worldwide.
» Tagged:
baby
,
baby boy
,
baby gifts
,
blue
,
blues
,
cobalt
,
Covergirlbeads
,
crochet
,
Czech glass
,
earrings
,
fine silver
,
flowers
,
handmade
,
infant
,
jewelry
,
lampwork
,
lampwork beads
,
lapis
,
MagdaleneKnits
,
owls
,
romper
,
sandals
,
Shadow Dog Designs
,
ShadowDogDesigns
,
sunsuit
,
Swarovski crystals