For the
CHRISTMAS HOLIDAY SEASON
Use Coupon Code
HOLIDAYS10
for
10% Off
at Checkout
and
FREE SHIPPING
!
Orders $60.00 or more are automatically upgraded to Priority Mail at no extra charge
(Free Shipping U.S. Only)
Blog entry
Posted February 1, 2018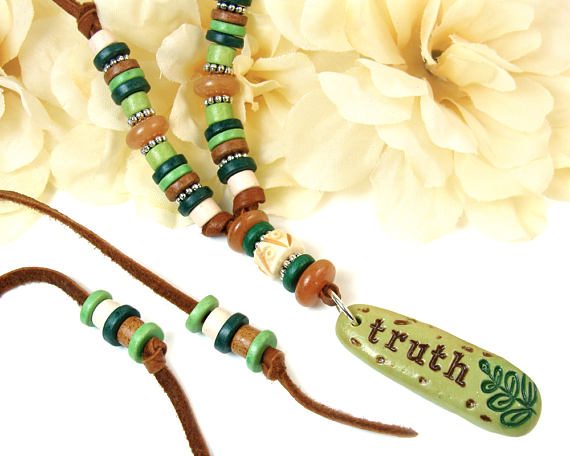 As I was toying around with the idea for a new set of blog posts, Three for Thursday became an "Aha!" moment. My plan is to feature three items from three handmade artists in each post, hopefully at least twice a month. The items will be wide ranging from a variety of materials, most, but not all, one of a kind beauties. In this inaugural post, the artists I have chosen are: Mary of PrettyGonzo; Jacki of Christie Cottage; and me, Catherine of Shadow Dog Designs. If something catches your eye, please be sure to click on the photo or the link below the picture to be taken to the item for more photos and information. I hope you enjoy the unique artisan handmade items featured below:
» Tagged:
artisan
,
baby booties
,
Bastet
,
bib necklace
,
boho
,
Breathe
,
butterfly
,
cat
,
Christie Cottage
,
crocheted
,
crown chakra
,
earrings
,
Egyptian
,
flowers
,
gemstone
,
hand stitched
,
handmade
,
jewelry
,
necklaces
,
polymer clay
,
PrettyGonzo
,
Shadow Dog Designs
,
ShadowDogDesigns
,
shell
,
St. Francis
,
thank you cards
,
Three for Thursday
,
yoga
Posted August 30, 2016
In the Urban Dictionary, I found this fascinating description of the word "funky" as it comes to style:
"Funky can be a mixture of thrift store and name brand, lace and leather, a simple gold bracelet and a huge plastic pink one, matching or unmatching, a ton of jewelry or none, classy and trashy. Being funky is about taking risks, and not being afraid to get a stare or two from people who wish they could be as funky as you . . . funky is never about boring."
» Tagged:
artisan
,
boho
,
ceramic
,
dichroic pendant
,
dog bandana
,
earrings
,
flower
,
fun
,
funky
,
gemstone
,
Halloween
,
handmade
,
harlequin
,
Indiemade
,
jewelry
,
lampwork
,
necklace
,
Shadow Dog Designs
,
ShadowDogDesigns
,
shell
,
white copper
Posted August 18, 2016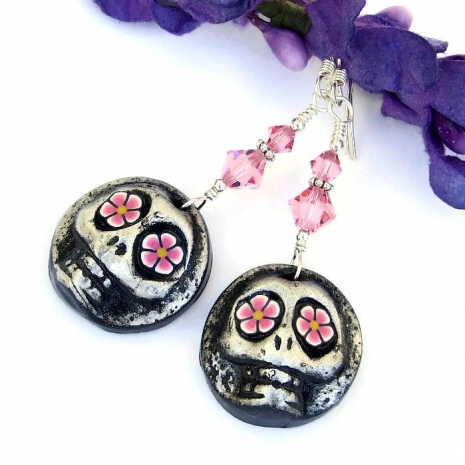 Despite being gone quite a bit - and dealing with roofers, AC repairmen and painters once I got back - LOTS of new boho inspired handmade necklaces and earrings have been added into my Indiemade shop. Each are one of a kind; most I could not reproduce exactly even if my life depended on it! Many of the necklaces and earrings below use components from other artist friends in the design. That truly makes the designs unique! If something catches your eye, please click on the live link below the photograph to see more pictures and information. Enjoy!
» Tagged:
artisan
,
boho
,
Czech glass
,
earrings
,
gemstone
,
handmade
,
Indiemade
,
necklace
,
new
,
Shadow Dog Designs
,
ShadowDogDesigns
,
shell