Boho Inspired Handmade Necklaces and Earrings, New from Shadow Dog Designs
Posted August 18, 2016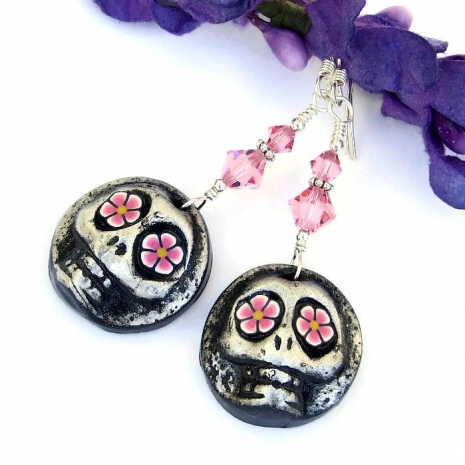 Despite being gone quite a bit - and dealing with roofers, AC repairmen and painters once I got back - LOTS of new boho inspired handmade necklaces and earrings have been added into my Indiemade shop. Each are one of a kind; most I could not reproduce exactly even if my life depended on it! Many of the necklaces and earrings below use components from other artist friends in the design. That truly makes the designs unique! If something catches your eye, please click on the live link below the photograph to see more pictures and information. Enjoy!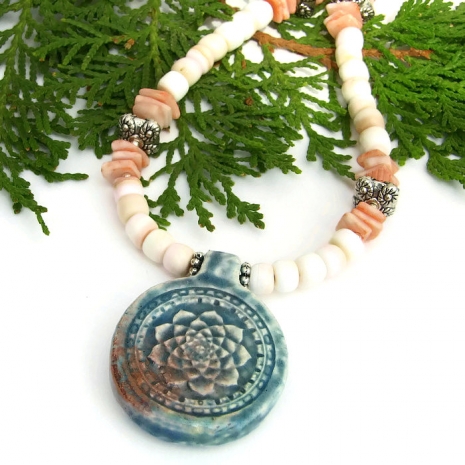 AWAKENING - Lotus Flower Yoga Necklace, Buddhist Zen Raku Pendant Shell Artisan Jewelry - $65.00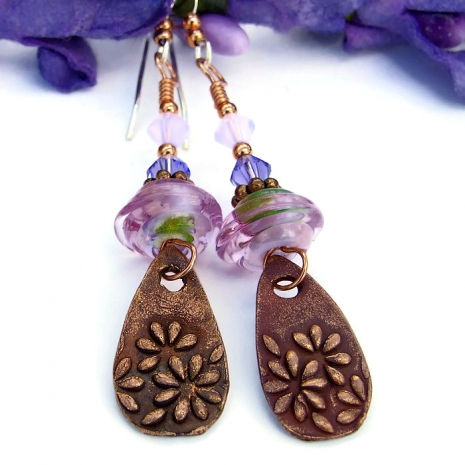 MARGHERITA - Copper Daisy Flower and Pink Lampwork Earrings, Swarovski Handmade Dangle Jewelry - $65.00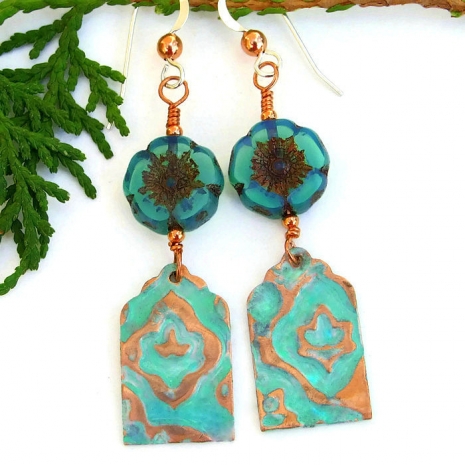 CONCERTO - Rustic Sage Green and Copper Boho Earrings, Aqua Pansy Flower Handmade Jewelry - $30.00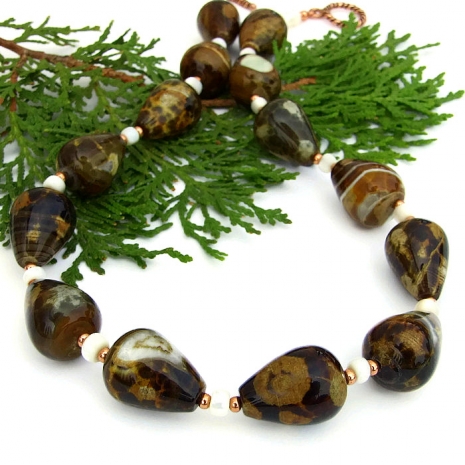 STEP BACK IN TIME - Brown Agate Teardrop Necklace, Mother of Pearl Copper Handmade Gemstone Jewelry - $115.00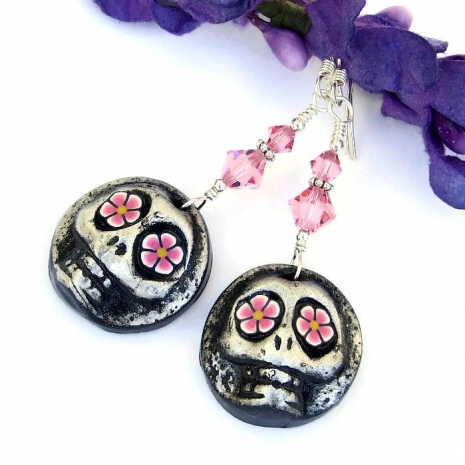 SPOOKY - Day of the Dead Sugar Skull Earrings, Pink Flower Eyes Silver Black Halloween Handmade Jewelry - $25.00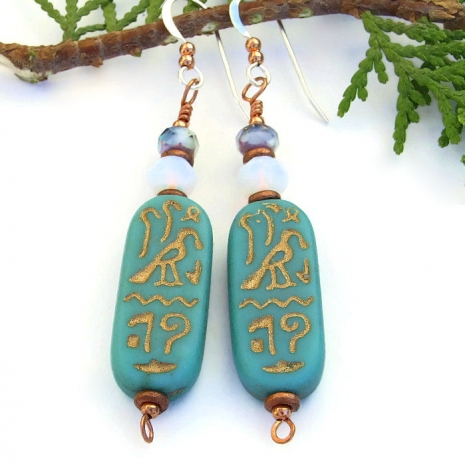 NEKHEN - Egyptian Cartouche Hieroglyph Earrings, Handmade Turquoise Gold Czech Glass Dangle Jewelry - $20.00
DOG LOVE - Dog Rescue Copper Paw Print and Hearts Earrings, Handmade Artisan Dangle Jewelry - $30.00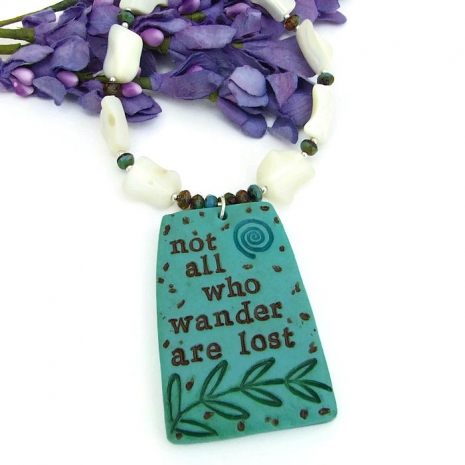 NOT ALL WHO WANDER - Not All Who Wander Are Lost Handmade Pendant Necklace, Mother of Pearl Artisan Tolkien Jewelry - $85.00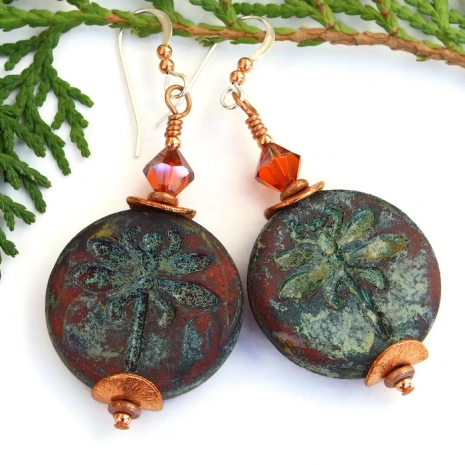 LIBELULA - Handmade Dragonfly Earrings, Rustic Red Czech Glass Swarovski Crystal Artisan Dangle Jewelry - $30.00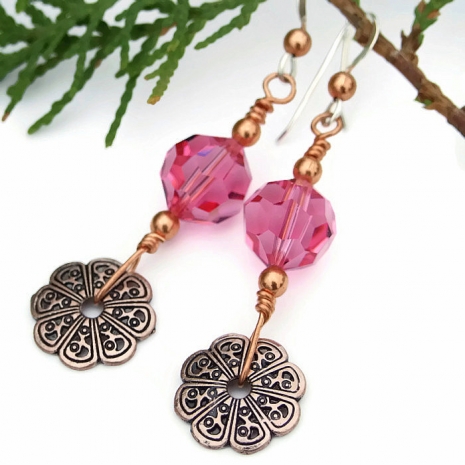 IRRESISTIBLE - Copper Filigree Flower Artisan Earrings, Pink Swarovski, Handmade Spring Summer Jewelry - $25.00
I hope you enjoyed these new, one of a kind, handmade and earrings! If you would like to make my day and the day of the artists featured, please leave a comment. And any promotion you can do will be greatly appreciated. Thanks!
My contact information:
Indiemade shop: ShadowDogDesigns
Indiemade blog: ShadowDogDesigns' Blog
Artfire studio: ShadowDogDesigns
ArtFire Blog: ShadowDogDesigns' Blog
Google+: Catherine W
Facebook: ShadowDogDesigns - Jewelry
Twitter: ShadowDogDesign
Pinterest: Shadow Dog Designs
Wanelo: ShadowDog
Amazine: ShadowDogDesigns
Rebelmouse: ShadowDogDesigns
Flickr: Shadow Dog Designs' Photostream
Beautifully Unique Handmade Jewelry
» Tagged:
artisan
,
boho
,
Czech glass
,
earrings
,
gemstone
,
handmade
,
Indiemade
,
necklace
,
new
,
Shadow Dog Designs
,
ShadowDogDesigns
,
shell
» Share: