Enjoy
*** FREE SHIPPING ***
for the Holiday Season!
(First Class Ground Advantage - U.S. Only)
Blog entry
Posted June 13, 2021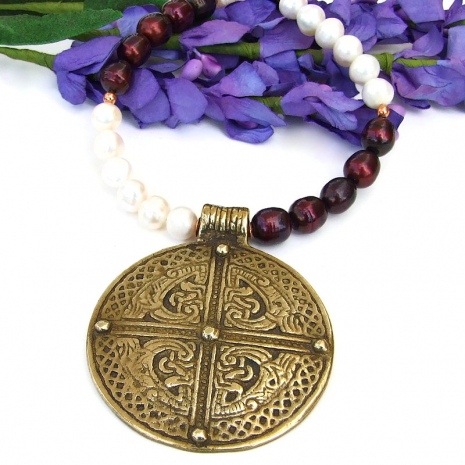 To a Christian, crosses are a symbol of atonement and reminds them of God's love in sacrificing his own son for humanity. Despite being associated primarily with Christianity, many cross symbols were used as religious symbols pre-Christianity, especially in Europe and western Asia. Crosses can be found carved on rocks and in caves dating back to the Upper Paleolithic period, approximately 50,000 to 12,000 years ago. During the European Bronze Age (app. 3200 - 600 B.C), cross symbols seemed to carry a religious meaning, possibly a symbol of consecration especially during burials. For at least two centuries after the crucifixion of Christ, the symbol of Christianity (when it was depicted) was a headless T-shaped Tau cross. Gradually over time, the Tau cross was replaced by the Greek cross, with arms of equal length, then by the Latin cross (or Roman cross) with a longer descending arm, which is the most common cross used today. Crosses come in many different variants, all having a religious meaning. If you are interested in seeing some of the variants and what they mean, I find these two links to be especially helpful: Christian Cross Variants and Kinds of Crosses--What the Different Designs Mean.
» Tagged:
black onyx
,
bone
,
budded cross
,
burgundy
,
carnelian
,
Celtic
,
Christian
,
Christian crosses
,
Christianity
,
church
,
churches
,
copper
,
cross
,
cross earrings
,
cross jewelry
,
cross necklaces
,
crosses
,
Czech glass
,
gemstones
,
glass beads
,
gold bronze
,
Greek cross
,
handmade
,
handmade earrings
,
handmade jewelry
,
handmade necklaces
,
Healers Hand
,
hearts
,
lampwork
,
peacock pearls
,
pearls
,
petroglyphs
,
pewter
,
pipestone
,
rose gold
,
Shadow Dog Designs
,
ShadowDogDesigns
,
Southwest
,
Swarovski crystals
,
terracotta
,
unakite
,
vintage
,
white