Blog entry
Posted October 30, 2018
Week 6 of the Countdown to Christmas quickly came and went and a unique collection of artisan handmade items were shared for all to see. According to the ever ticking Christmas clock, the jolly man pulled by his team of flying reindeer visit all good boys and girls in only 55 days! Looking to start your Christmas shopping? The Countdown is the perfect place to do just that! A good motto to follow: shop early, shop often! And, most of all, SHOP HANDMADE!
» Tagged:
artisan
,
Artisan Handmade Christmas
,
black
,
Blue Morning Expressions
,
BlueMorningExpressions
,
bracelets
,
Christmas
,
Christmas trees
,
Countdown to Christmas
,
crochet
,
doily
,
dragonflies
,
dragonfly
,
earrings
,
flowers
,
gemstones
,
giraffes
,
handmade
,
headband
,
jewelry
,
knitting
,
kumihimo
,
lampwork
,
magnets
,
necklaces
,
note cards
,
photography
,
red
,
Santa
,
scarf
,
Shadow Dog Designs
,
ShadowDogDesigns
,
stars
,
Swarovski crystals
,
vet
,
watercolor
Posted May 19, 2018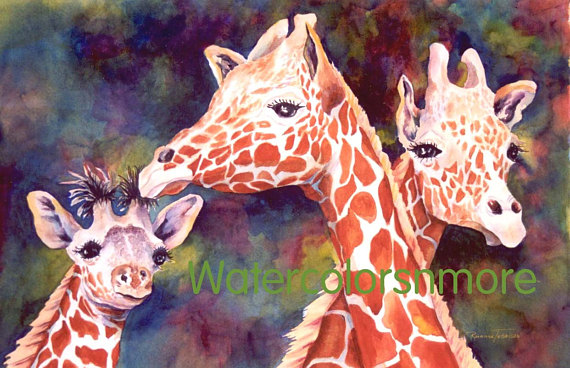 I'll be the first to admit that I am an avid reader - always have been and, I imagine, always will be. It seems I have at least 3-4 books going at the same time and have a stack of books by the bed. One of my all time favorite books, one I have read time and time again, is James Herriot's (real name, James Alfred Wight) All Creatures Great and Small. I loved that book the most, but also loved the other three in the series: All Things Bright and Beautiful, All Things Wise and Wonderful and The Lord God Made Them All (and the other numerous books he wrote). The books made me laugh and also made me cry as Herriot related his life as a country vet in the fictional town of Darrowby, Yorkshire. The people he encountered were funny and sometimes maddening, but it was the description of the animals that touched my heart. You could tell Herriot really, truly cared for the animals. By the way, I also thoroughly enjoyed the BBC series on TV . . . but the books were so much better.
» Tagged:
All Creatures Great and Small
,
bear
,
birds
,
bracelet
,
bulls
,
bunny
,
cats
,
crochet
,
dichroic
,
dogs
,
dolphin
,
dragonfly
,
earrings
,
elephant
,
fine art
,
fox
,
frogs
,
giraffes
,
horses
,
hummingbirds
,
jewelry
,
knitted
,
ladybugs
,
lambs
,
magnets
,
mug rug
,
necklace
,
pigs
,
rabbit
,
Shadow Dog Designs
,
ShadowDogDesigns
,
terrier
,
tigers
,
turtles
,
wolves
Posted February 15, 2018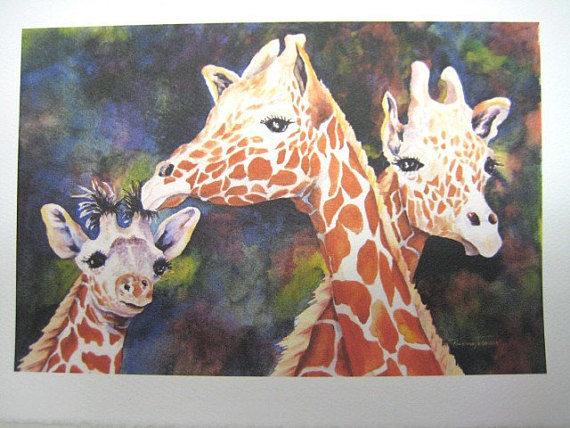 Two weeks have already come and gone . . . and it's time for another Three for Thursday blog post. Three items from three different handmade artists are featured. The artists highlighted this week are: Pamela of MagdaleneKnits with beautiful crocheted baby items; boho style jewelry by Kathy of KatsAllThat; and, lovely art work by Roxanne of watercolorsNmore. If something catches your eye, please be sure to click on the photo or the link below the picture to be taken to the item for more photos and information. I hope you enjoy the unique artisan handmade items featured below:
» Tagged:
ACEO
,
artisan
,
artist
,
baby booties
,
baby hat
,
baby sweater
,
bracelet
,
Carolina wren
,
crocheted
,
earrings
,
fairy
,
fine art
,
flowers
,
gemstone
,
giraffes
,
handmade
,
hibiscus
,
jewelry
,
KatsAllThat
,
MagdaleneKnits
,
necklace
,
note card
,
Shadow Dog Designs
,
ShadowDogDesigns
,
Three for Thursday
,
watercolor
,
watercolorsNmore