Blog entry
Posted May 23, 2018

According to scientific studies, blues, turquoise and teals have been found to be some of the most relaxing colors, both mentally and physically, especially the lighter shades. Peaceful, calm and gentle, these colors have tremendous power to manage stress. They are very soothing colors that help calm the mind, slow down the heart rate, lower blood pressure and reduce anxiety. From home decor to clothing to jewelry, the colors are favorites.
Today's Wonderful Handmade Wednesday on Indiemade features beautiful items created by handmade artists in the three colors: blue, turquoise and/or teal. I hope you enjoy these choices . . . and feel a bit more relaxed after looking (and perhaps purchasing)!
» Tagged:
African
,
artisan
,
baby dress
,
blue
,
boho
,
bones
,
Buddha
,
copper components
,
crochet
,
dichroic glass
,
dog bandana
,
earrings
,
gemstones
,
handmade
,
Indiemade
,
knitted
,
magnesite
,
necklace
,
neckwarmer
,
paw prints
,
pendant
,
Shadow Dog Designs
,
ShadowDogDesigns
,
Southwest
,
teal
,
tie dye
,
turquoise
,
vintage
Posted June 21, 2017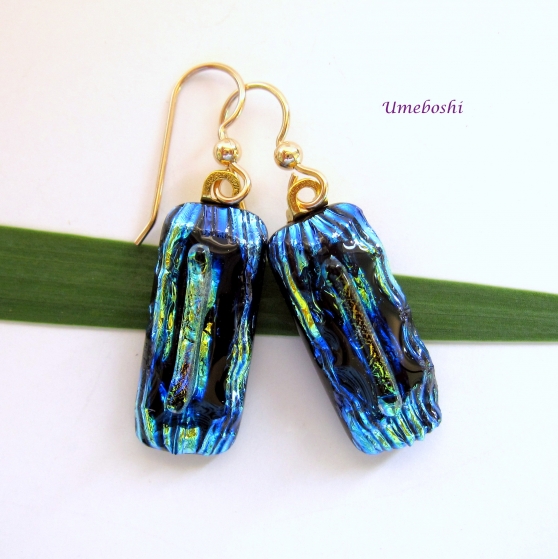 Blues and teals are relaxing colors, both mentally and physically. In color psychology, the colors control and heal the emotions, creating emotional balance and stability. Worldwide, the color blue is the favorite color, a color that is seen as reliable and responsible. Teal, a hue that is halfway between blue and green, is seen as happy and friendly, and is the most common color requested by photographers for logo designs.
» Tagged:
blue
,
blues
,
ceramic
,
copper boho
,
crochet
,
dog bandana
,
dogs
,
earrings
,
flower
,
gift ideas
,
hand crochet
,
hand knit
,
handmade
,
jewelry
,
knit
,
necklaces
,
runes
,
scarf
,
Shadow Dog Designs
,
ShadowDogDesigns
,
teal
,
teals
Posted September 23, 2015