+++ FREE SHIPPING +++
(U.S. Only)
Blog entry
Posted June 7, 2018

Even though summer has not officially arrived - the Summer Solstice will show up on Thursday, June 21 at 4:07 a.m. Mountain Time here in the Borderlands - thermometers tell another story. June is the month for triple digits here with a high UV index. Then the temperatures cool down when the monsoon season arrives with its amazing lightning displays and much needed rain. Despite the June heat, we go about our daily lives enjoying the out of doors, albeit in the mornings and evenings mostly: gardening, cooking on the grill, hiking, star gazing, birding, etc. With an altitude of 3740', we still have gloriously cool mornings and evenings to enjoy being outside.
» Tagged:
artisan
,
beach
,
boho
,
bracelet
,
brooch
,
butterfly
,
cactus
,
crochet
,
dichroic
,
dragonfly
,
earrings
,
flowers
,
frog
,
fun
,
gemstone
,
handmade
,
jewelry
,
lampwork
,
Mother Goddess
,
motorcycles
,
nautilus
,
necklace
,
note cards
,
ocean
,
pillows
,
romper
,
Shadow Dog Designs
,
ShadowDogDesigns
,
summer
,
Summer Fun
,
sun hat
,
sundress
,
sunflowers
,
suns
,
thank you
,
turtles
,
VW van
,
watercolor
,
yoga
Posted August 16, 2017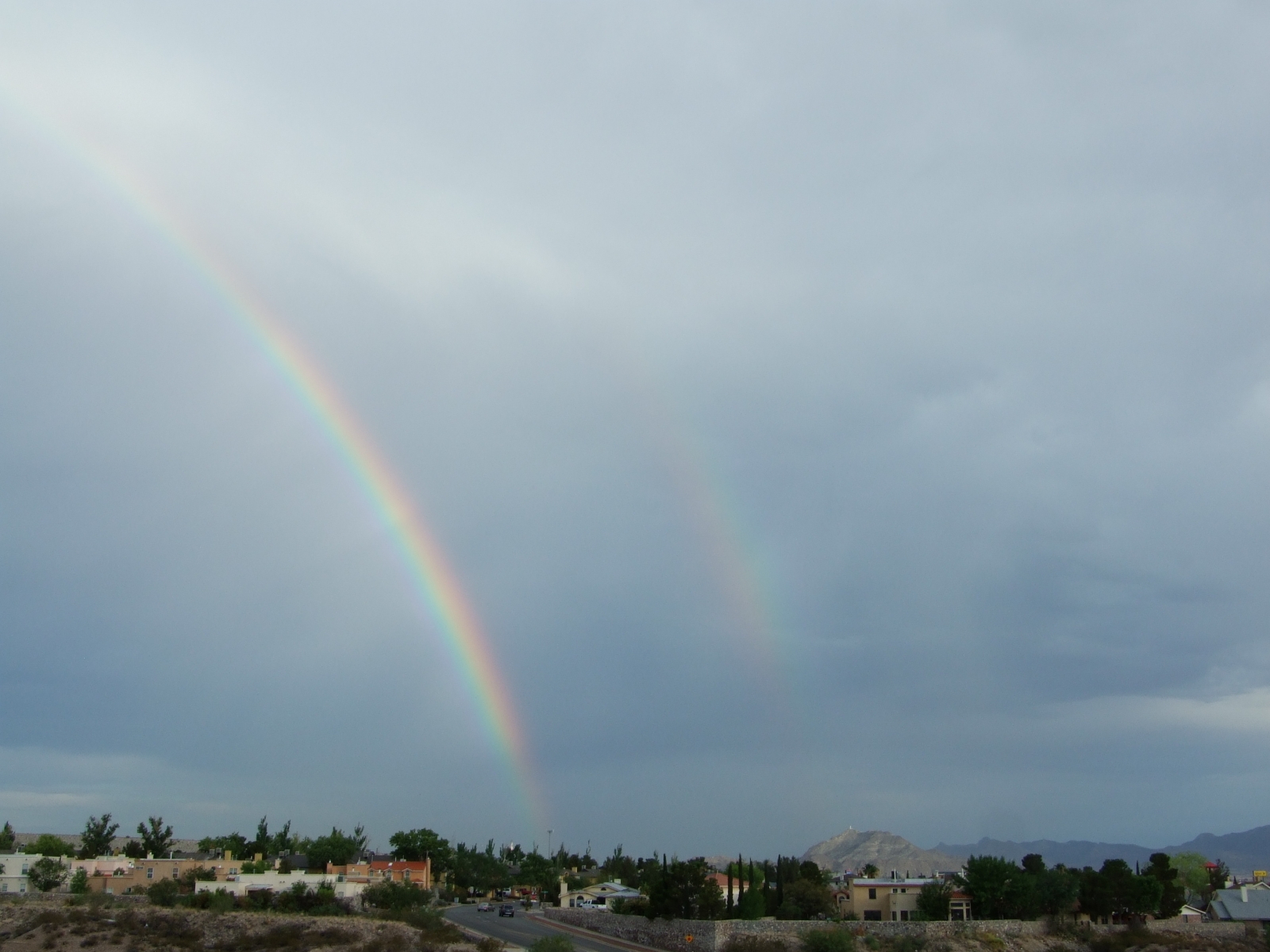 The monsoon season is still going on here in the Desert Southwest. Most every afternoon, the sky clouds, the wind starts to howl, thunder can be heard and lightning seen . . . and if we are lucky, rain falls. As happens so often here, our house can get a deluge but a friend just a few block away may only get a few sprinkles. If the rain ends at just the right time, a magical rainbow can be seen towards the east. Sometimes a paler secondary - or even very pale triple - rainbow forms. A colorful, visual gift! The photo above shows part of a double rainbow (that tried to turn into a triple rainbow). At the end of this post is a single rainbow, both taken with my trusty camera.
Posted June 14, 2017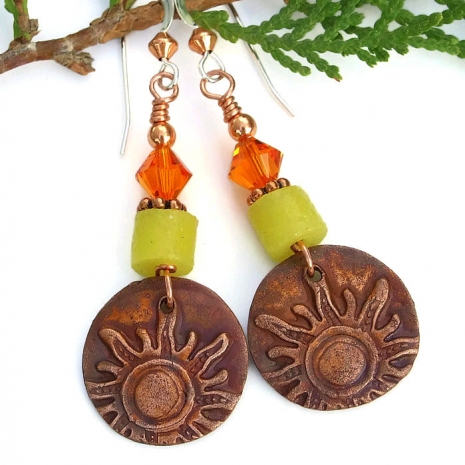 With the summer solstice rapidly approaching, I decided it was time to feature hot, hot, HOT colored artisan handmade items in oranges, reds and yellow. But before I do, (since I am a huge science geek), I thought I'd share a bit of about sunrises, sunsets and the summer solstice. The solstice here in the Texas Borderlands will take place on Tuesday, June 20, 2017 at 10:24 pm MDT. Most people think that, because the solstice signifies the longest day of the year (or the shortest, in the southern hemisphere), the earliest sunrise and the latest sunset happens on that day. But that is not true. The exact date of earliest sunrises and latest sunsets varies with latitude. At mid-northern latitudes (say Philadelphia at 40 degrees north latitude), the earliest sunrises of the year happens on June 14 and the latest sunset on June 27. The farther south you go in latitude, the earlier the earliest sunrises become and the later the latest sunset are. For instance, the earliest sunrise here in El Paso has already passed - on June 11 - and the latest sunset isn't until June 30.