I am taking a quick break starting Monday, November 13 and will be back Sunday, November 19. Any items purchased during that time will be mailed out Monday, November 20.
Thank you so much for your patience.
Blog entry
Posted March 16, 2016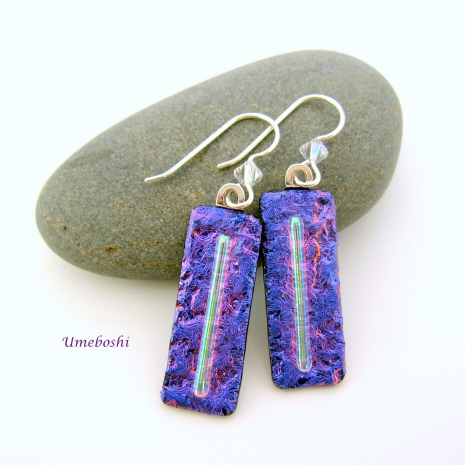 Over the centuries, purple has been regarded as the color of royalty and is also thought of as a color of creativity. It also has a softer side being one of the first colors of spring that pops up in its many hues and shades on flowers. It is near the top of my list of favorite colors, as are the two colors that combine to make purple. Many, many people, especially women according to research, have a passion for the color purple, and I can see why with its oh-so-rich color! I decided to do a bit of research about the color purple and share a bit of what I found. And, also shared, are beautiful handmade artisan creations featuring purples.
» Tagged:
artisan
,
cards
,
ceramic
,
dichroic
,
dog
,
earrings
,
gifts
,
glass
,
handmade
,
hats
,
Indiemade
,
jewelry
,
knitting
,
lampwork
,
Mothers Day
,
necklaces
,
pendants
,
pincushion
,
purple
,
ruffle
,
Shadow Dog Designs
,
ShadowDogDesigns
,
spirit doll