Enjoy
*** FREE SHIPPING ***
for the Holiday Season!
(First Class Ground Advantage - U.S. Only)
Blog entry
Posted July 12, 2020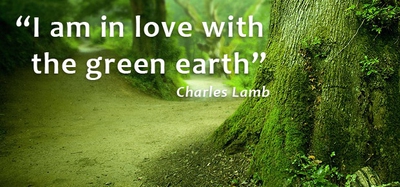 GREEN is a favorite color of many people because of it being the predominant terrestrial color of Mother Earth. It is considered by many to be the most restful color (green being a favorite color choice for bedrooms). But the color green wears many faces, both in its numerous beautiful shades and its interesting historical context. I found the history and symbolism of green to be fascinating and decided to share some of what I found: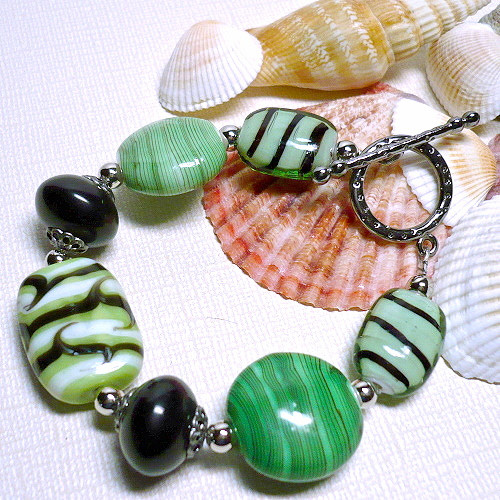 » Tagged:
artisan
,
aventurine
,
bath mitt
,
beads
,
bicones
,
bird of paradise
,
boho
,
bracelet
,
ceramic
,
coral
,
crochet
,
Czech glass
,
earrings
,
focal
,
gemstones
,
gift for her
,
gift for women
,
grasshopper
,
green
,
green aventurine
,
handmade
,
jade
,
jasper
,
keyring
,
lampwork
,
leaf
,
loom woven
,
macrame
,
magnet
,
moss agate
,
Mother Earth
,
onyx
,
pearls
,
pendant
,
peridot
,
pink coral
,
polymer clay
,
scarf
,
seashell
,
seraphinite
,
serpentine
,
Shadow Dog Designs
,
ShadowDogDesigns
,
shamrock
,
shell
,
spiral
,
starlight
,
Swarovski crystals
,
turtle
,
watercolor
,
wire wrapped
,
yellow
Posted January 2, 2020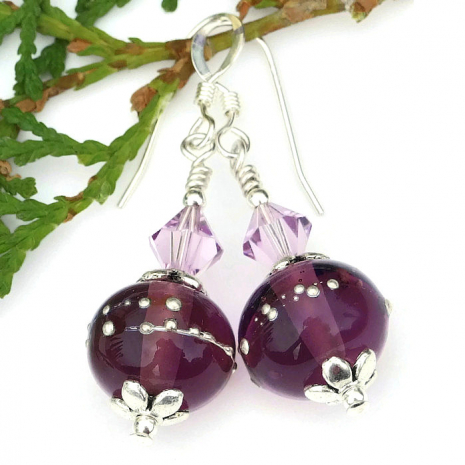 Up until the 1850's, the color purple was most often associated with nobility. Cyrus, a Persian king, wore a purple tunic, adopting it as his royal uniform. Some Roman emperors even forbade their citizens from wearing purple clothing - under penalty of death. During the Byzantine Empire, rulers wore long purple robes, used purple ink to sign their orders, and their children were described as being "born in the purple." Why? The reason was that a pound of purple wool cost more than most people earned in a year! The color purple was produced from a species of rare sea snail, centered in the ancient Phoenician city of Tyre. It took as many as 250,000 of the snails, which produced a purple staining mucus, to yield just one ounce of usable dye. After the fall of the Byzantine empire in the 15th century, the upper class monopoly of purple fabric waned - but it was still expensive. It wasn't until the 1850's with the creation of the first synthetic dyes that the color purple became more widely available.
I, for one, am glad that the color purple is now easily attainable. With that in mind, this week's edition of the Three for Thursday blog is titled "Shades of Purple." Three items from three handmade artists are featured. The artists are: Cathy of Crafting Memories; Roxanne of watercolorsNmore; and me, Catherine of Shadow Dog Designs. I hope you enjoy all the different shades of purple found in the beauties shared.
» Tagged:
amethyst
,
bird of paradise
,
blog
,
bootis
,
Crafting Memories
,
crochet
,
earrings
,
enamel
,
hand knit
,
handmade
,
hat
,
jewelry
,
kitchen
,
lampwork
,
lavender
,
mother of pearl
,
necklace
,
note cards
,
painting
,
pearls
,
pink
,
purple
,
raspberry
,
rose
,
scarf
,
scrubbies
,
Shades of Purple
,
Shadow Dog Designs
,
ShadowDogDesigns
,
slippers
,
spa
,
Swarovski
,
Swarovski crystals
,
Swarovski pearls
,
Three for Thursday
,
watercolor
,
watercolorNmore
,
white
,
wisteria