Blog entry
Posted February 7, 2019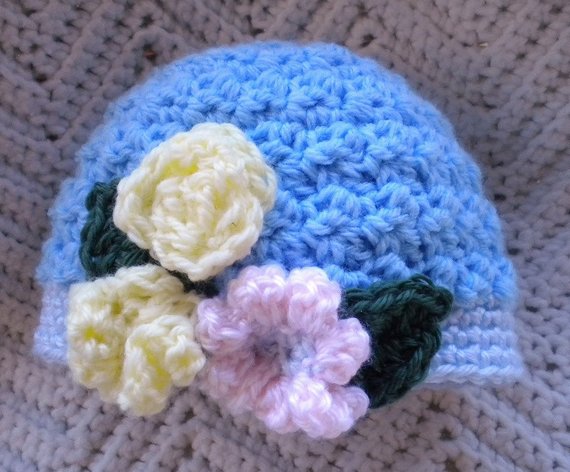 As everyone knows, winter definitely arrived last week with extreme bone chilling, record breaking temperatures in a huge swath of the United States. Except . . . (I almost hate to say this) . . . in the Desert Southwest. I won't even mention the weather we got to enjoy while watching news features of people bundled up head to toe while trying to find and dig out their cards from under several inches of snow. My husband and I lived in Canada for a few years and got to experience those sub-Arctic temperatures first hand . and . all . the . shovelling . of . snow. Been there, done that! I'll take our sunny desert winters anytime these days.
» Tagged:
Andrea Designs
,
artisan
,
baby
,
beret
,
capelet
,
cloche
,
convertible gloves
,
cowl
,
CraftingMemories1
,
crocheted
,
gloves
,
hand crocheted
,
hand knit
,
handmade
,
hats
,
hobo gloves
,
knit
,
MagdaleneKnits
,
neckwarmer
,
newsboy hat
,
scarf
,
Shadow Dog Designs.
,
ShadowDogDesigns
,
shawl
,
sweater
,
Three for Thursday
,
winter
Posted December 22, 2018

More than usual this year, I have been drawn to Christmas / Yule art, especially those pieces with an Old World feeling and those with animals. It's even better when St. Nick or and angle has an animals with him/her! I have pinned quite a few Christmas beauties on a couple of my Pinterest boards. After browsing them, I decided to share a few with you. I've included the artist's name and/or link - only fair. I hope you enjoy these and that they put you in an even more festive frame of mind. MERRY CHRISTMAS and HAPPY YULE!
» Tagged:
angel
,
animals
,
art
,
badger
,
birds
,
brown bears
,
Christmas
,
Christmas art
,
deer
,
dogs
,
fox
,
Holly King
,
lamb. Shadow Dog Designs
,
lion
,
moose
,
Old World
,
owls
,
Peace
,
polar bear
,
puppies
,
rabbits
,
Santa
,
seals
,
ShadowDogDesigns
,
stag
,
Turkey
,
winter
,
wolf
,
Yule