Blog entry
Posted February 28, 2019

Flowers always make people better, happier, and more helpful; they are sunshine, food and medicine for the soul.
Luther Burbank


I love this quote from Luther Burbank because it's true! For those who are not familiar with Luther Burbank, he was an American botanist, horticulturist and pioneer in agricultural science, developing more than 800 strains and varieties of plants during his lifetime, including the tasy plumcot (fruit trees being a special passion of his, it seems). One of my favorite things to do doing the winter months was to constantly browse through Stark Bro's and Burpee Seed Co catalogues (both companies sold quite a few of Burbanks' seeds and plants after his death), planning my flower beds and vegetable gardens. Looking at the brilliant pictures and dreaming of all the flowers and veggies spring, summer and fall would bring made those winters quite a bit easier to bear. Even now, living in the Desert Southwest where the winters are mild in comparison, I still dream of the promise of flowers.
» Tagged:
art
,
baby shoes
,
beaded
,
bougainvillea
,
copper
,
crochet
,
doily
,
earrings
,
floral
,
flowers
,
gift bags
,
handmade
,
hearts
,
jewelry
,
lampwork. bracelets
,
lotus
,
Luther Burbank
,
magnolia
,
necklaces
,
photography
,
polymer clay
,
poppies
,
postcard
,
Shadow Dog Designs
,
ShadowDogDesigns
,
shamrocks
,
spring
,
summer
,
upcycled
,
vintage
,
watercolor
Posted March 8, 2017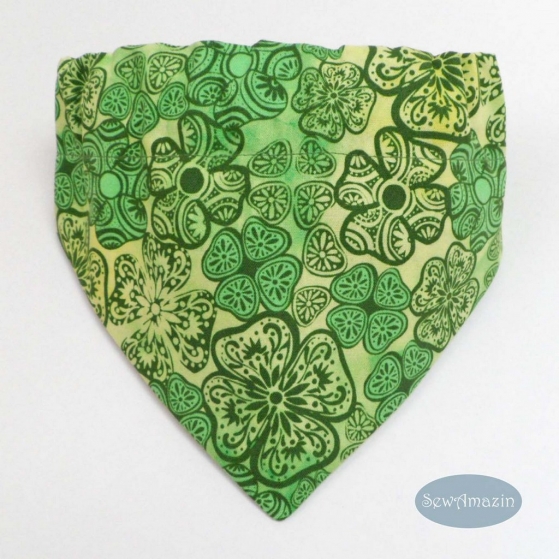 St. Patrick's Day (Irish: Lá Fhéile Pádraig, "the Day of the Festival of Patrick"), is a cultural and religious celebration held on March 17, the traditional date when Saint Patrick died. What began as a religious feast day for the patron saint of Ireland (c. AD 385–461) has become an international festival observed by the Irish and the Irish-at-heart. Irish culture is celebrated with parades, dancing, special food, beer and a tremendous amount of green (including copious amounts of green beer).
» Tagged:
beanie
,
ceramic
,
copper
,
dog bandanas
,
earrings
,
fingerless gloves
,
flowers
,
fused glass
,
gemstones
,
gift ideas
,
gifts
,
gloves
,
green
,
hand knit
,
jewelry
,
leaf
,
necklaces
,
pendants
,
Shadow Dog Designs
,
ShadowDogDesigns
,
shamrocks
,
shawl
,
St. Patrick's Day
,
Tree of Life