Blog entry
Posted July 22, 2018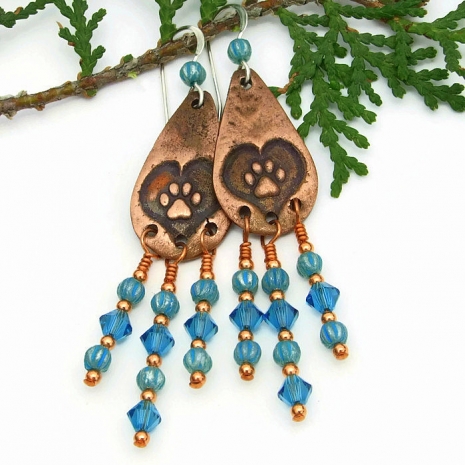 This quote by Rebekah Joy Plett pretty much says it all when you are a handmade artist:
"When you buy something from an artist you are buying more than an object. You're buying hundreds of hours of errors and experimentation. You're buying years of frustration and moments of pure joy. You're not buying just one thing, you are buying a piece of a heart, a piece of a soul… a piece of someone else's life."
» Tagged:
boho
,
butterflies
,
cactus
,
chandelier earrings
,
Coexist
,
Czech glass
,
dog rescue
,
dogs
,
earrings
,
elephants
,
enamel
,
ferns
,
flowers
,
gift ideas
,
handmade
,
Healers Hand
,
hearts
,
jewelry
,
lampwork
,
mandalas
,
necklaces
,
new jewelry
,
paw print
,
peace signs
,
pendant
,
purple
,
red
,
Shadow Dog Designs
,
ShadowDogDesigns
,
Southwest
,
vintage tea tins
Posted May 8, 2018
Watch out! Mother's Day will be here next Sunday May 13! It's not too late to order a handmade gift from the beauties shared this week on the Mother's Day Countdown 2018, hosted again this year by Julie of Blue Morning Expressions on her The Blu Print blog. Week 9 came and went and fourteen handmade artisans and one preowned seller shared a total of 45 wonderful items items. Browse the wide range of unique shares for this week - many of them one of a kind designs - visit the shops of the artists featured and buy your Mom something that was HANDMADE from the heart!
» Tagged:
amber
,
Blue Morning Expressions
,
BlueMorningExpressions
,
boho
,
bracelets
,
cat
,
crochet
,
cup cozy
,
dichroic
,
doily
,
earrings
,
flamingos
,
flowers
,
gift ideas
,
handmade
,
jewelry
,
kumihimo
,
lampwork
,
magnets
,
Mother's Day
,
Mothers Day
,
necklaces
,
peace signs
,
pearls
,
pendants
,
preowned
,
puzzle
,
ring
,
Shadow Dog Designs
,
ShadowDogDesigns
,
Swarovski crystals
,
unicorn