Enjoy
*** FREE SHIPPING ***
for the Holiday Season!
(First Class Ground Advantage - U.S. Only)
Blog entry
Posted January 16, 2022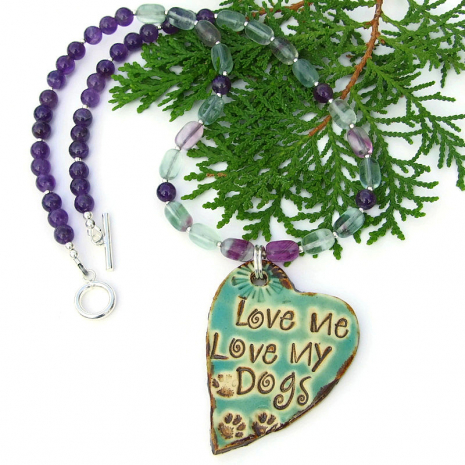 Since I am a huge advocate of ADOPT DON'T SHOP when it comes to adding a new dog (or cat) to the family, I have been making a line of dog and cat rescue jewelry for many years now. When a piece of dog / cat rescue jewelry is sold from my SHADOW DOG DESIGNS shop or at an arts festival, ½ (one half) of the purchase price is donated to an animal rescue organization. I try to keep the donations local whenever I can, but will donate to needy groups in other states that have faced disasters from hurricanes, fires, flooding, etc. As with all of my jewelry (except for a few styles of Christmas earrings), the necklace and earrings in the rescue line are one of a kind designs. I'm highlighting seven designs in this post, but there are a few more in my shop here: https://bit.ly/RescueJewelrySD. New designs are usually added on a monthly basis. Please browse the necklace and earrings below - if something catches your eye, either click on the photo or the link below to get more information and see more photos. I hope you enjoy the jewelry made with love to try to help the sweet souls who are desperately waiting for their furever home.
» Tagged:
#adoptdontshop
,
adopt don't shop
,
always faithful
,
amethyst
,
angel dog
,
best friend
,
cat
,
cat earrings
,
cat jewelry
,
cat necklaces
,
cat rescue
,
cat rescue jewelry
,
cats
,
dog
,
dog earrings
,
dog jewelry
,
dog necklaces
,
dog rescue
,
dog rescue jewelry
,
dogs
,
enamel
,
fluorite
,
gemstones
,
handmade
,
happy dogs
,
hearts
,
kitty
,
kitty cat
,
lampwork beads
,
love me love my dogs
,
paw prints
,
pawprints
,
perfect angel
,
rainbow fluorite
,
rescue jewelry
,
Swarovski crystals
Posted January 17, 2020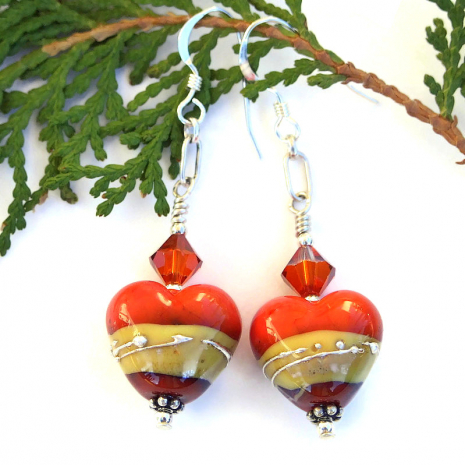 Valentine's Day is rapidly approaching, less than a month away! Now is the time to start thinking about / purchasing Valentine's gifts for the ones you love. How about giving a one of a kind, handmade piece of jewelry this year? My Shadow Dog Designs shop is filled with unique necklaces and earrings, each one carefully handmade with quality artisan components and other top notch items, such as gemstones and Swarovski crystals. Some of these designs are brand new and some have been in the shop for a bit. You'll find many hearts featured in the designs, but each one can be worn year round and can't be pegged just as "Valentine's jewelry." If something catches your eye and you want more information, please click the picture or the link to be taken to the listing. Enjoy!
» Tagged:
affirmation
,
bear
,
chakra
,
copper
,
coral
,
daisy
,
dog earrings
,
dog rescue jewelry
,
enamel
,
flowers
,
Frida Kahlo
,
gemstones
,
gift ideas
,
hearts
,
Kahlo
,
lampwork
,
love
,
necklace
,
owls
,
paw prints
,
pink
,
poppies
,
purple
,
red
,
red creek jasper
,
red poppies
,
red roses
,
religious
,
roses
,
Sacred Heart
,
Shadow Dog Designs
,
ShadowDogDesigns
,
skulls
,
Swarovski crystals
,
Tree of Life
,
turquoise
,
Valentine's Day
,
Valentines earrings
,
Valentines jewelry
,
Valentines necklaces
,
Valentines Valentines gifts
,
voodoo
,
voodoo skulls
,
white
,
word