With the newly implemented slow down in USPS mail delivery, please place your holiday orders early so they arrive on time.
*** FREE SHIPPING ***
(First Class Mail - U.S. Only)
Blog entry
Posted March 7, 2018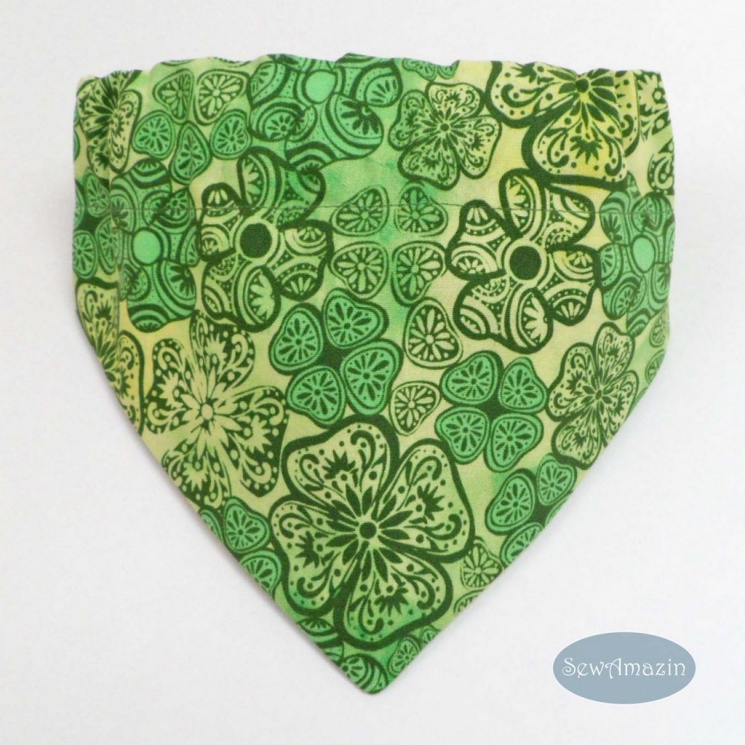 Due to my mother's side of the family, quite a lot of Scots-Irish blood flows through my veins, being a MacLellan and an O'Birney. I grew up listening to old Irish ballads by John McCormack and others and also to Scottish bagpipe music. I thrilled to the legends of Brian Boru, the Fenian Cycle and others - and also to the lifes of Irish saints (although those weren't quite as exciting). When St. Patrick's Day rolls around, I find myself going though my CDs of Irish folk songs, popping one into my computer and singing along (probably much to the chagrin of Seamus - am surprised he doesn't howl along!). In honor of the upcoming St. Patrick's Day, I also wanted to share handmade items from talented artist friends that use green as all or part if the design.
» Tagged:
ACEO
,
choker
,
dichroic
,
dog bandanas
,
dogs
,
earrings
,
four leafed clover
,
gemstones
,
green
,
handmade
,
Irish
,
jewelry
,
knitting
,
necklace
,
scarf
,
Shadow Dog Designs
,
ShadowDogDesigns
,
shamrock
,
spikes
,
spirals
,
St Patrick
,
St Patricks Day
,
Swarovski crystals
,
VW