Blog entry
Posted January 10, 2019

"The paint is simply an extension of my hand, my mind." ~ Antonio Masi, Watercolor Artist
Having never been a painter - although I did dabble in watercolors for a bit and realized very quickly I had no talent for it besides "abstract blobs" - I am always astounded at the beauty that artists reveal on their canvas of choice. I think you will also be amazed at the wide variety of techniques and styles of the three painters featured in this new Three for Thursday blog. The artists are: Sharon of RavensBendFolkArt; Roxanne of watercolorsNmore; and Jacki of Christie Cottage. I hope you enjoy these choices and that you will visit their shops to see more art.
» Tagged:
ACEO
,
acrylic
,
bee skep
,
bees
,
bird houses
,
bluebirds
,
bunnies
,
butterflies
,
Christie Cottage
,
cygnets
,
Easter
,
Easter eggs
,
feathers
,
fine art
,
flowers
,
folk art
,
Hamsa
,
handmade
,
hibiscus
,
Old Hoot
,
owl
,
painters
,
painting
,
peacock
,
RavensBendFolkArt
,
Shadow Dog Designs
,
ShadowDogDesigns
,
spring
,
swans
,
watercolors
,
watercolorsNmore
Posted March 15, 2018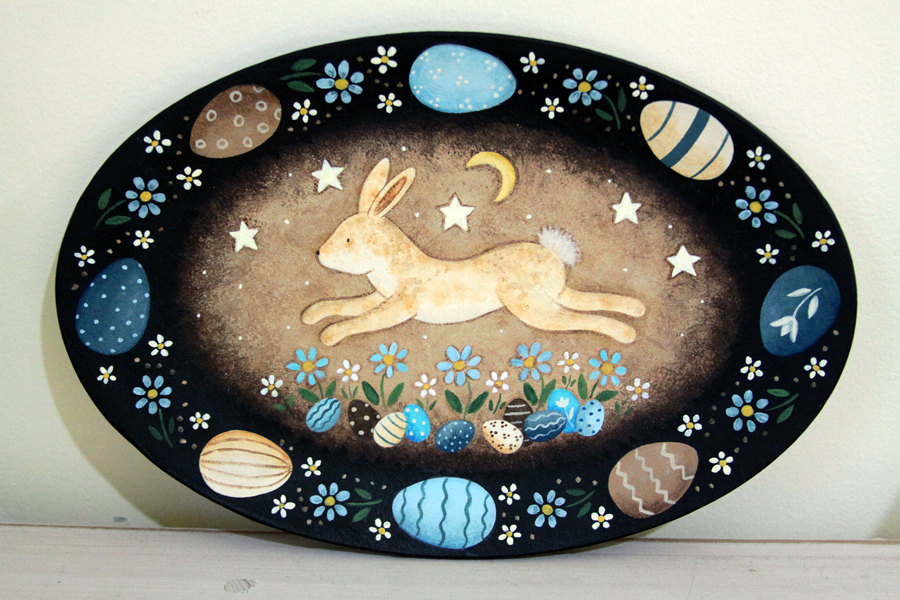 Today's Three for Thursday blog, featuring three items from three handmade artists, is a feast for the eyes - a wide range of colorful beauties. The three artists are: Jo of Umeboshi Jewelry Designs who creates glittering, eye catching dichroic glass jewelry; Sharon of RavensBendFolkArt who hand paints whimsical folk art designs; and Colleen of Colleen Cornelius who loves to take photographs of "rust, dust and nature." I hope you enjoy each and every one of the unique selections below.
» Tagged:
Arizona
,
artisan
,
bees
,
bunnies
,
cash register
,
cat
,
Colleen Cornelius
,
dichroic glass
,
dragonfly
,
earrings
,
Easter
,
Easter eggs
,
flowers
,
folk art
,
fox
,
handmade
,
jewelry
,
lavender
,
pendant
,
photography
,
primitive
,
rabbits
,
RavensBendFolkArt
,
Shadow Dog Designs
,
ShadowDogDesigns
,
Three for Thursday
,
Tombstone
,
Umeboshi
,
wheelbarrow
,
wooden plates