*** FREE SHIPPING ***
(First Class Mail - U.S. Only)
Blog entry
Posted June 4, 2020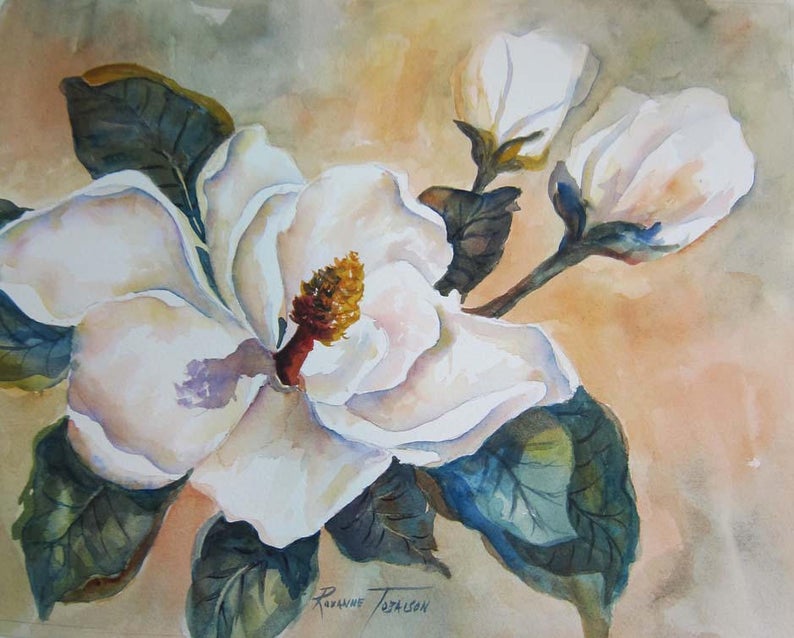 Summer will soon be here. Despite the (expected) triple digit heat that has set in here in the Desert Southwest, the water wise flowers I planted last year and in the cool of this spring are blooming up a storm. Everyone who knows me really well knows I love to work in my flower beds . . . and am ecstatic at the resulting blooms. So my beautiful flowers are the inspiration for this week's Three for Thursday where I feature three items from three artists. This week the artists are: Roxanne of watercolorsNmore; Jacki of Christie Cottage; and me, Catherine of Shadow Dog Designs. Enjoy the wide range of floral art. Hopefully one or more of the items will soon be on the way to you!
» Tagged:
amber
,
blue
,
bougainvillea
,
brass
,
cell phone
,
denim
,
enamel
,
floral
,
flower pendant
,
flowers
,
gemstones
,
gift ideas
,
gift tags
,
green
,
hand painted
,
handmade
,
hibiscus
,
jewelry
,
journal
,
lampwork
,
lilies
,
lime green
,
magnolia
,
necklace
,
note cards
,
original
,
pink
,
poppies
,
pouch
,
purple
,
purse
,
red
,
red coral
,
red poppies
,
rice roses
,
roses
,
silk roses
,
turquoise
,
upcycled
,
vintage
,
vintage look
,
watercolor
,
wedding
,
white
,
yellow
Posted July 25, 2019

A couple of days ago, while I was picking up some veggies and fruit from our local Whole Foods, I keyed in on a song that was playing in the background - a song I loved waaaaay back when. When I got home, I looked it up on YouTube, played the video and then let the mix of music from the mid-60's to early 70's continue playing. Brought back to many happy, and some sad, memories. One of the songs that played was Donovan Leitch's "Colours," a song I adored then and still adore now. I get lost in the peaceful lyrics, the lovely simplicity of the folk guitar accompaniment and Donovan's hauntingly beautiful voice. The song was released in 1965 and, 54 years later, is still a classic. I have played it over and over since "rediscovering" it. The lyrics are shared near the end of the post.
Here's a link to the YouTube video (version without harmonica):
And here's an incredible live version of the song with Pete Seeger sitting in on banjo:
» Tagged:
aragonite
,
artisan
,
Aum
,
beach
,
blue
,
boho
,
boho chic
,
brass
,
Colours
,
Donovan
,
earrings
,
gemstones
,
great blue heron
,
green
,
handmade
,
jewelry
,
lampwork
,
leather
,
loquats
,
miracle beads
,
necklace
,
note cards
,
Om
,
original
,
owls
,
painting
,
palm trees
,
PrettyGonzo
,
recycled tin
,
Shadow Dog Designs
,
ShadowDogDesigns
,
silver
,
song
,
Tree of Life
,
truth
,
watercolors
,
watercolorsNmore
,
yellow
,
yoga
,
yoga jewelry
,
yoga necklace