With the newly implemented slow down in USPS mail delivery, please place your holiday orders early so they arrive on time.
*** FREE SHIPPING ***
(First Class Mail - U.S. Only)
Blog entry
Posted June 25, 2020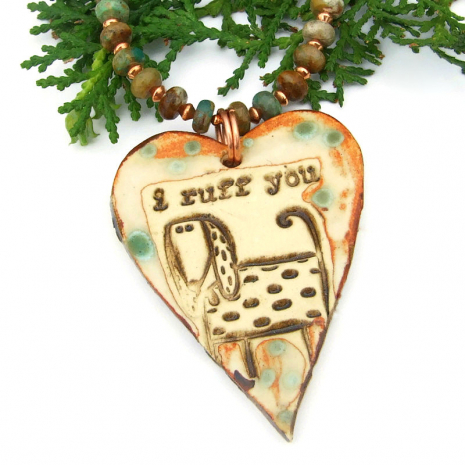 The Earth is such a beautiful place to live on, if we just take the time to look and observe. No matter where we go, unique plants and animals can be found, two very important parts of any ecosystem. I've been lucky to have lived in many places and many different ecosystems, from Central Texas to North Carolina, from near Georgian Bay in Canada to a forest in Northern Virginia, from North Texas to an island in South Carolina. Now I live in the gorgeous Desert Southwest. The flora and fauna of each place was awe-inspiring - some the same but, most often, very different. Since I love what Mother Nature has to offer, I find it all VERY, VERY interesting and want to keep on learning about how our wonderful Earth functions . . . and what we need to do to heal it.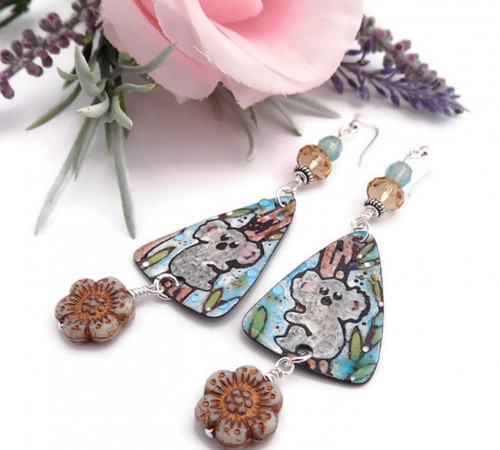 » Tagged:
acrylic
,
afghan
,
animals
,
artisan
,
baby dress
,
blanket
,
boho
,
bracelet
,
bronze
,
brooch
,
brown
,
butterfly
,
cats
,
dog
,
dogs
,
earrings
,
enamel
,
fairy
,
fauna
,
flora
,
flora and fauna
,
floral
,
flower bud
,
giraffe
,
gold
,
green
,
hand knit
,
handmade
,
heart
,
hibiscus
,
I Ruff You
,
jewelry
,
kitty cat
,
koalas
,
kumihimo
,
lampwork
,
leaf
,
lilies
,
magnolias
,
modern
,
orange
,
owl
,
painting
,
panther head
,
paracord
,
pendants
,
pink
,
plants
,
polymer clay
,
polymer clay beads
,
raku
,
red
,
road runner
,
sterling silver
,
Swarovski crystals
,
turquoise
,
verdigris
,
vintage
,
watercolor prints
,
weeping willow
,
yellow
Posted June 25, 2019

My husband and I have been living in our cosy little house in the Desert Southwest for 7 ½ years now, 5 years as renters and 2 ½ years as owners. As I always say, "The house is OK, but it's the yard I love." At the time we moved, we had three large dogs so needed a larger backyard, unlike most of the postage stamp size yards that seem so prevalent now. We have only one large dog now and the backyard is his kingdom.
Posted May 24, 2017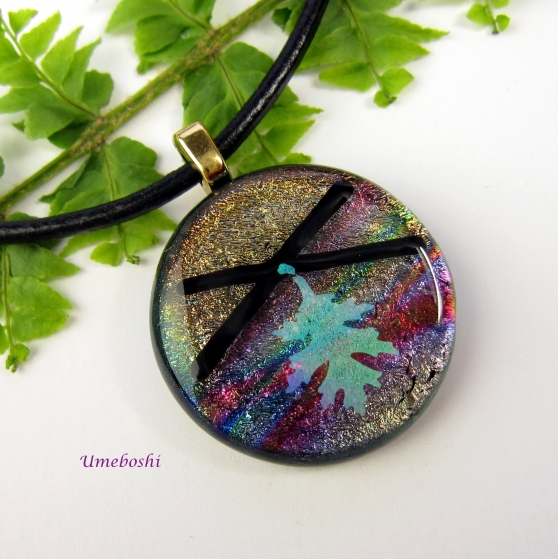 BOTANICAL: pertaining to plants
Many people think that the desert is nothing but prickly plants and blowing sand. Believe me, there are plenty of prickly plants here in the Chihuahuan Desert, and, at times, plenty of blowing sand. But there are a whole host of other plants that bloom beautifully and are much more friendly to the skin. The Chihuahuan Desert is termed a "cold desert" since temperatures often drop below freezing during the winter with occasional snowfall. It is, on average, higher in altitude (El Paso is at 3800 ft / 1200 m) than the neighboring "hot" Sonoran Desert around Tucson (2643 ft / 806 m) which rarely experiences freezing temperatures. While Tucson and Phoenix bake for several months with triple digits, summer temperatures in the Chihuahuan desert are more moderate, our hottest month being June. Triple digits, yes, but for only a few weeks. Rainfall averages less than 10" per year, most of that coming during the monsoon season, normally July through mid-September. Amazingly, the World Wildlife Fund for Nature has indicated that the Chihuahuan Desert may be the most biologically diverse desert in the world! Our plants just tend to be built on a smaller scale than those found in the Sonoran Desert.