CHRISTMAS IN JULY
+++ FREE SHIPPING +++
(U.S. Only)
Blog entry
Posted August 23, 2017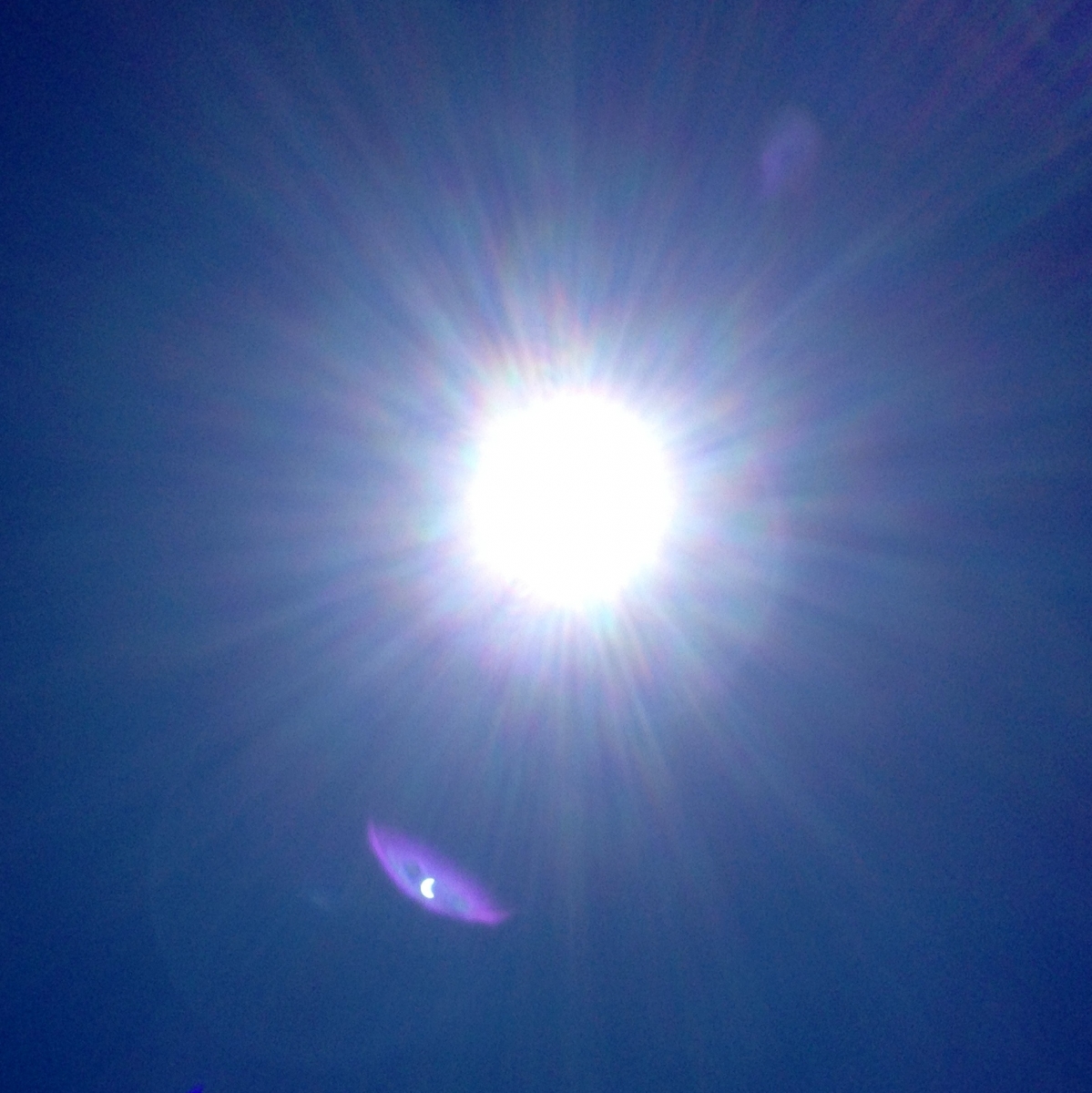 Yesterday, I was flying back home from Dallas right as the eclipse was happening in far West Texas. Unfortunately, the sun was right above the plane, so I couldn't see any of it. But I was able to see the ground (something like 40,000 feet below) slowly growing darker. Although since the eclipse was only about 65% in my area of the world, it didn't get anywhere as dark as a full eclipse. But what was interesting was watching the sky as the sun dimmed and then grew brighter - what beautiful shades of deep, rich blues showed up and then slowly dissolved into the more normal paler sky blues. The colors looked almost velvety if you could just reach out and touch them!
The photo above is the one and only photo I took yesterday towards the end of the eclipse. I just pointed my old iPhone at the sun and clicked, hoping the sun wouldn't fry the lense. Not a great photo by any means - the sun doesn't even look like it is eclipsing with all the "light leakage." It wasn't until I downoaded the photo on the computer that I noticed the lense flare with a clear eclipse shape in it, which is what the sun actually looked like at that time. Yay! But look at the sky . . . what an amazing color!
» Tagged:
beanie
,
blue
,
blues
,
dog ruffle
,
earrings
,
eclipse
,
gift ideas
,
hand knit
,
handmade
,
handmade gift ideas
,
hat
,
jewelry
,
necklaces
,
scarf
,
Shadow Dog Designs
,
ShadowDogDesigns
Posted June 21, 2017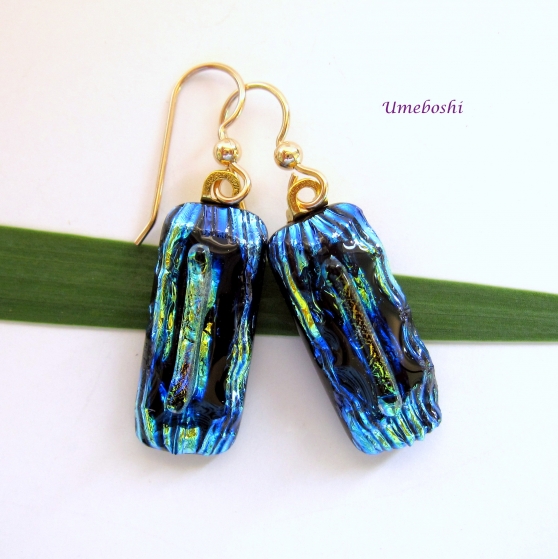 Blues and teals are relaxing colors, both mentally and physically. In color psychology, the colors control and heal the emotions, creating emotional balance and stability. Worldwide, the color blue is the favorite color, a color that is seen as reliable and responsible. Teal, a hue that is halfway between blue and green, is seen as happy and friendly, and is the most common color requested by photographers for logo designs.
» Tagged:
blue
,
blues
,
ceramic
,
copper boho
,
crochet
,
dog bandana
,
dogs
,
earrings
,
flower
,
gift ideas
,
hand crochet
,
hand knit
,
handmade
,
jewelry
,
knit
,
necklaces
,
runes
,
scarf
,
Shadow Dog Designs
,
ShadowDogDesigns
,
teal
,
teals
Posted February 22, 2017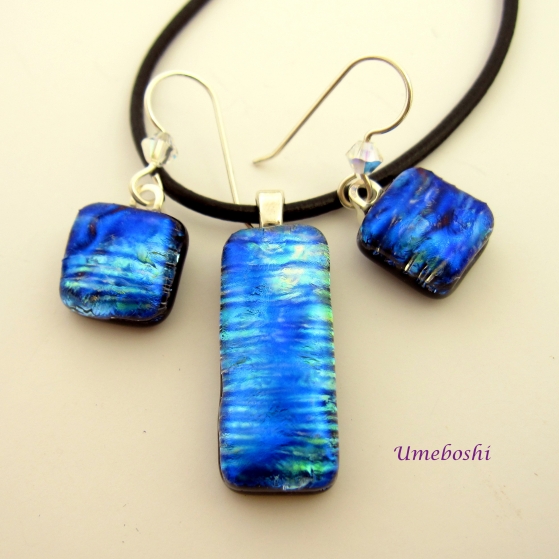 I have always been fascinated with words, especially when it comes to colors. Just how many different words are there to describe a color? But one person "blue" is not always another person's "blue." My husband is a good example. This past weekend we were at Lowe's looking at paint chips: yellows, blues and greens. DH's definition of any shade or tint of blue, whether it is a pale baby blue or a dark navy blue, is "blue." I, myself, am much more exacting most of the time. So, if I see "cornflower blue," I will call it that.