ENJOY FREE SHIPPING (U.S. ONLY) FOR THE HOLIDAYS AT
*** SHADOW DOG DESIGNS - JEWELRY ***
*** I AM TAKING A SHORT BREAK, FROM DECEMBER 7 - 11. ANY ITEMS PURCHASED DURING THAT TIME WILL BE MAILED OUT DECEMBER 12 AND WILL BE AUTOMATICALLY UPGRADED TO PRIORITY MAIL AS A THANK YOU FOR YOUR PATIENCE. ***
Blog entry
Posted January 4, 2017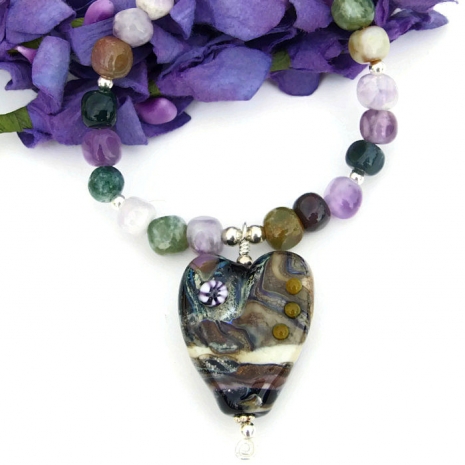 Valentine's Day will be here before we know it. It is a day that started with pagan roots, associated with the Roman festival, Lupercalia. Celebrated at the ides of February (February 13-15), Lupercalia was a fertility festival dedicated to Faunus, the Roman god of agriculture, as well as to the Roman founders, Romulus and Remus. Lupercalia survived the initial rise of Christianity but was outlawed around 496 A.D. when Pope Gelasius declared February 14 as St. Valentine's Day. It is not known, however, which of three St. Valentines (all of whom were martyred) Pope Gelasius was honoring. In 1381, Geoffrey Chaucer, a famous English poet, first associated St. Valentine's Day with romance in a poem he wrote in honor of the engagement between Richard II and Anne of Bohemia. The engagement, the mating season of birds, St. Valentine's Day and true love were all linked . . . and it's been a day for lovers ever since.
» Tagged:
artisan
,
bracelets
,
cat
,
ceramic
,
charms
,
copper
,
crochet
,
dichroic
,
dog bandanas
,
earrings
,
gemstones
,
handmade
,
hearts
,
jewelry
,
journal
,
knitted
,
necklaces
,
neckwarmer
,
pendant
,
pink
,
red
,
Shadow Dog Designs
,
ShadowDogDesigns
,
Valentine's Day
,
Valentines
,
washcloth
Posted October 26, 2016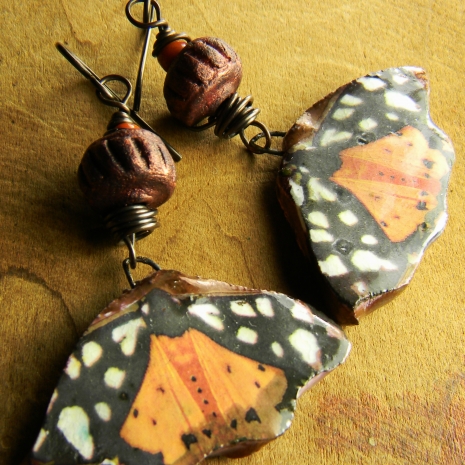 Anyone who has spent even a small bit of time around me knows that I love animals, animals in all shapes and sizes and colors and temperaments. Even the so called "icky" ones are admired since they have a role to play in the complex balance of Nature. One of my favorite all time books is "All Creatures Great and Small" by James Herriot, where the theme for this post was lifted. And, after all my work with and around animals, my favorite quote in the book is this: "If having a soul means being able to feel love and loyalty and gratitude, then animals are better off than a lot of humans." So very true!!!
Posted February 3, 2016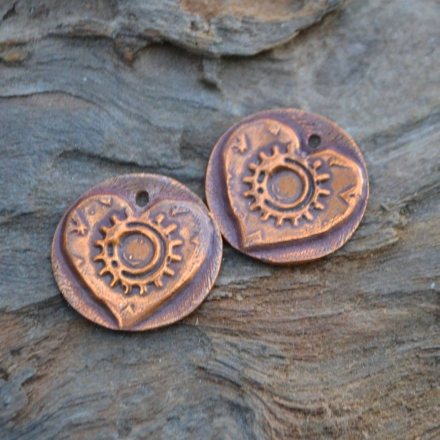 With Valentine's Day quickly approaching, it seems where ever you go these days, "Love is in the Air" with all the massive displays of Valentine's cards, chocolates, stuffed animals and such. Last year the total retail expenditure for Valentine's Day was a whopping $18.9 billion. Yes, that is with a "B" - a record for sales. It was estimated that the average person celebrating February 14 shelled out $142.31. Men spent about $100 more on gifts than women: $190.53 vs. $96.58. Candy, flowers and jewelry are the three most popular gifts. Interestingly, about 20% of people bought a Valentine's gift for their pet!
» Tagged:
boho
,
cards
,
charms
,
copper
,
dichroic
,
earrings
,
gift ideas
,
gifts
,
hearts
,
Indiemade
,
jewelry
,
knitting
,
lampwork
,
necklaces
,
pink
,
red
,
Shadow Dog Designs
,
ShadowDogDesigns
,
shawl
,
Valentine's Day
,
Valentines