An Artisan Handmade Christmas - Gift Ideas - Week 12
Posted December 10, 2019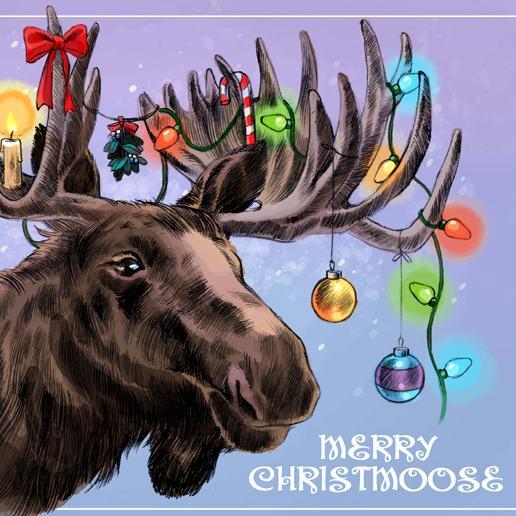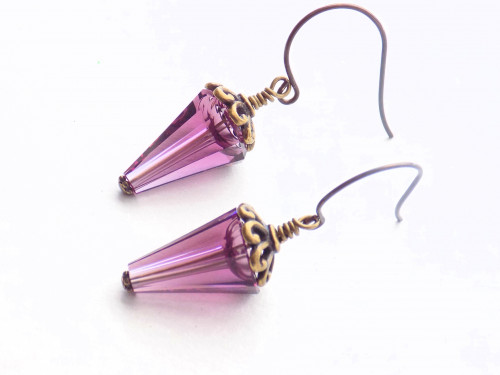 Amethyst Swarovski Crystal Dangle Earrings Handmade by Linda of VictorianStyleTreasures
Tick . . . tick . . . tick. According to the Christmas clock, there are now only 14 (!!!) days until Christmas! It's hard to believe that December is already here and, with it, the last week of the Countdown to Christmas 2019. The Countdown has been graciously hosted by Julie and Blue of Blue Morning Expressions on their The Blu Print blog. Yes, Week 12 has come and gone and 45 artisan handmade items from 15 artists were left in its wake, any of which will be perfect for a Christmas gift that was carefully created from the heart. Support handmade artists by helping Santa make it a HANDMADE Christmas this year!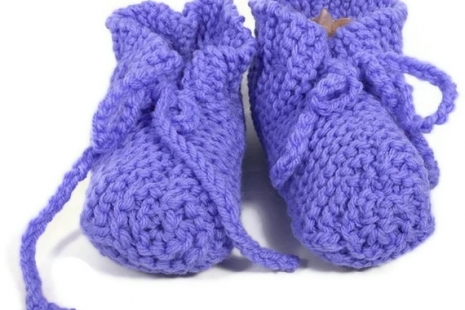 Light Lavender Purple Hand Knit Women's Slippers / Booties Handmade by Cathy of Crafting Memories
In addition to saving each handmade item from the Countdown collection to my Pinterest board and Twitter feed, I decided to share one item from each of the artists who participated this week. Here are my picks of the items, in an order determined by drawing numbers from my trusty numbers bowl (except those who were late sharing). I hope you love each and every handmade beauty.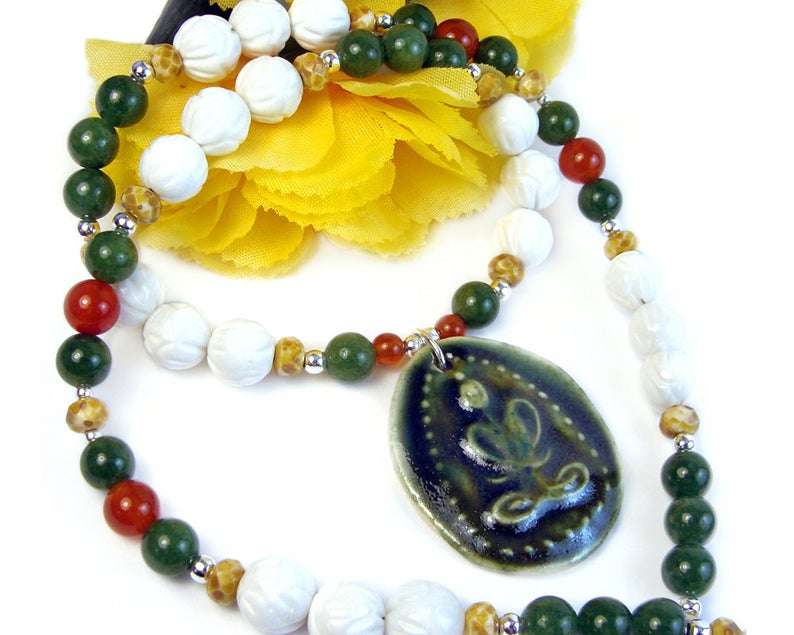 Buddha Meditation Pendant Yoga Necklace with Carnelian, Jade and Carved Shell Handmade by Mary and Le Gonze of PrettyGonzo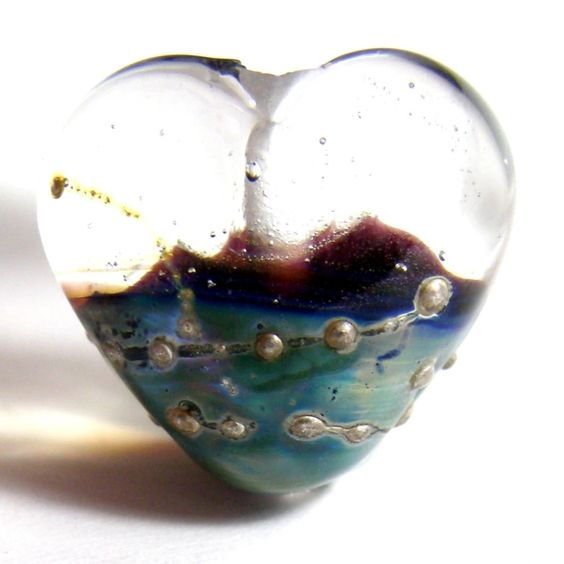 Rustic Blue and Clear Wrapped in Silver Lampwork Glass Heart Beads Handmade by Charlotte of Covergirlbeads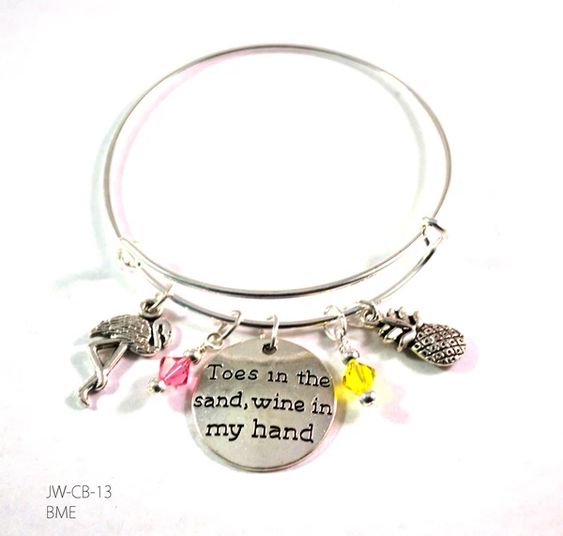 Toes in the Sand, Wine in the Hand Bangle Bracelet with Charms and Crystals Handmade by Juliie and Harry of Blue Morning Expressions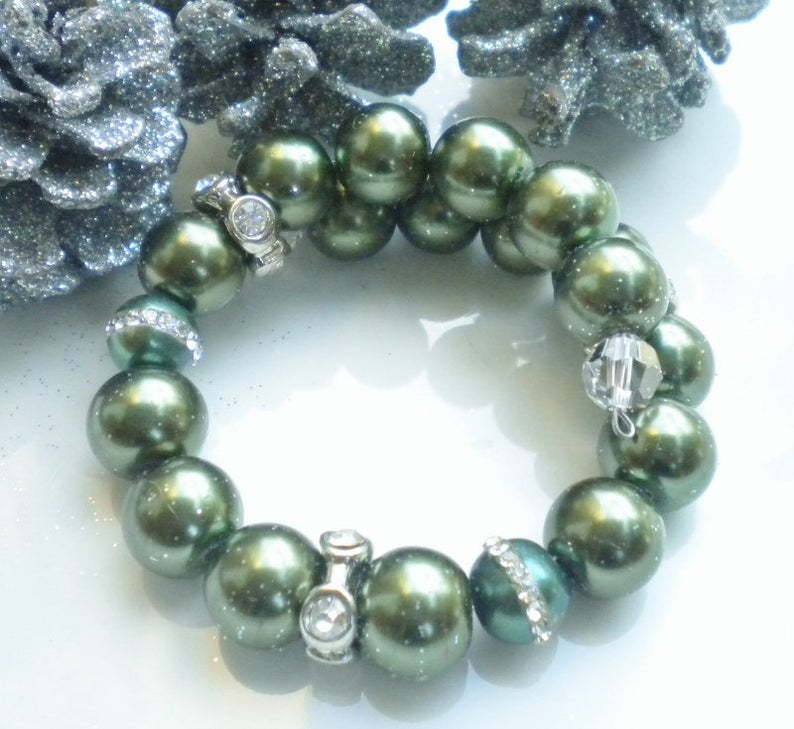 Iridescent Green Swarovski Pearls and Clear Swarovski Crystals Christmas Bracelet Handmade by Pamela of MagdaleneJewels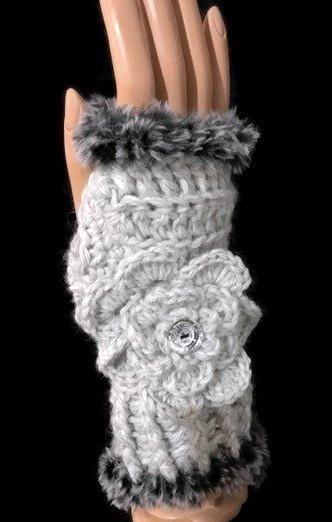 Crochet Light Gray Alpaca Fingerless Gloves w/ Faux Fur Handmade by Andrea of Andrea Designs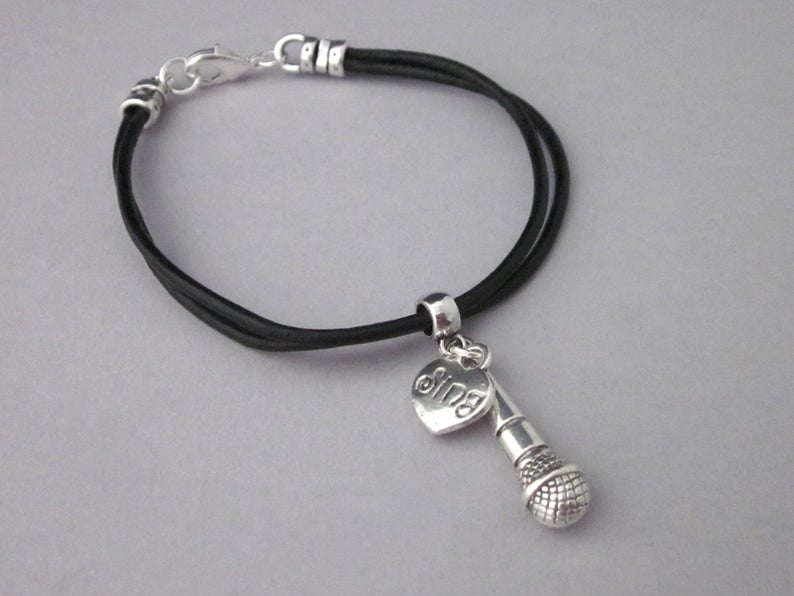 Microphone Leather Cord Charm Bracelet Handmade by Connie of Thesigningbeader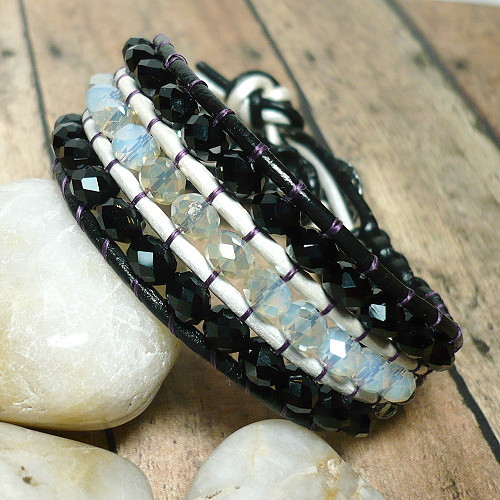 Boho Black and White Leather and Crystal Wide Cuff Bracelet, 7.5", Handmade by Kathy of KatsAllThat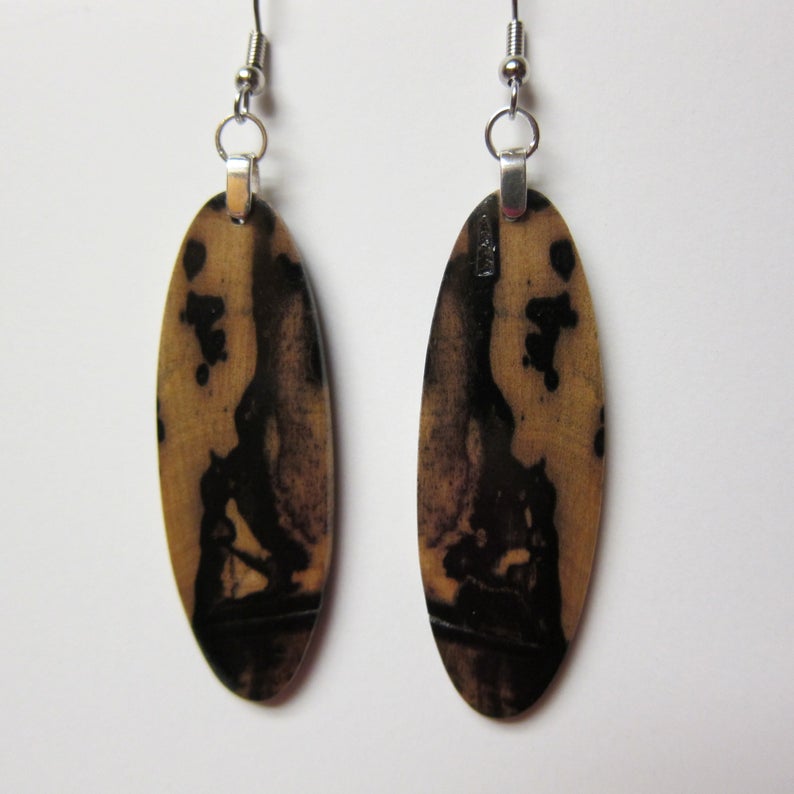 Rare Black and White Ebony Exotic Wood Earrings Earrings, Ecofriendly, Handmade by Roxanne of ExoticWoodJewelryAnd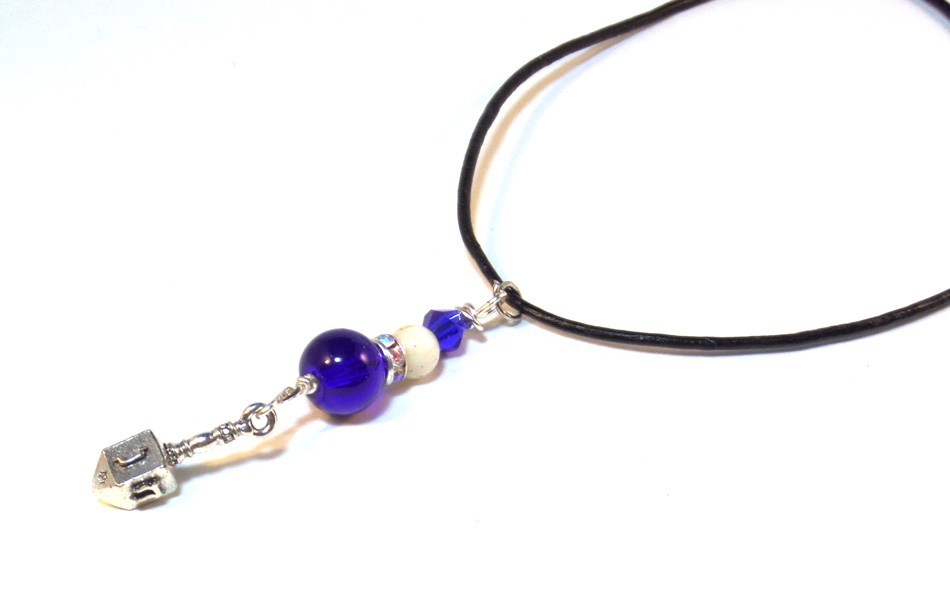 Dreidel Necklace Handmade by Linda of Linor Store Jewelry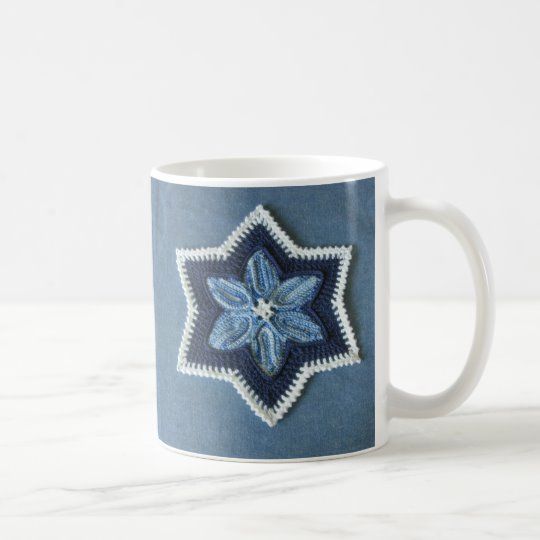 Blue and White Fiber Art Star Mug Designed by Ruth of Ruth Sandra Sperling
Slammed Dodge SRT Pickup Truck Desk Or Shelf Clock from Cherry Wood Handmade by Kevin of KevsKrafts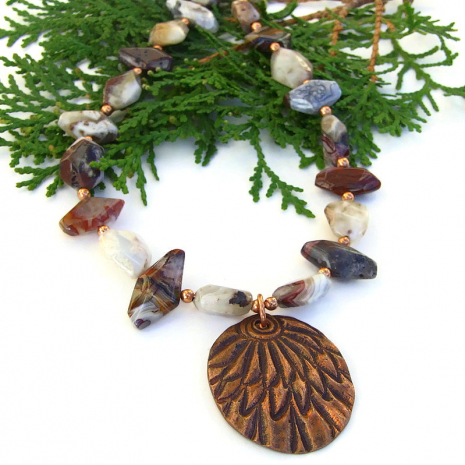 Earthy Copper Feather Pendant and Mixed Agate Necklace Handmade by Catherine and the Moose of Shadow Dog Designs
I hope you've enjoyed this sampling of some of the handmade gift items that can be found in the Countdown to Christmas collection hosted by Julie and Harry of Blue Morning Expressions. To see all the items shared, click here: Countdown to Christmas 2019 - Week 12. I hope that at least one item captured your interest and made its way to your shopping list.
And I want to THANK Julie and Harry a million times over for one again hosting the Countdown to Christmas. How many years has it been now? Ever how many, each and every week of every year is greatly appreciated!
If you are so inclined, please make my day and the day of the artists features and leave a comment. Also, any promotion will be greatly appreciated - it benefits us all! Thank you!
---
Please check out the other weeks of the Countdown found here on my blog:
---
My contact information:


» Tagged:
agate
,
amethyst
,
artisan
,
bangle
,
black and white
,
Blue Morning Expressions
,
BlueMorningExpressions
,
boho
,
bracelets
,
Buddha
,
charms
,
Christmas
,
Christmas gifts
,
clock
,
copper
,
Countdown to Christmas
,
crochet
,
cuff
,
dodge
,
dreidel
,
earrings
,
exotc wood
,
exotic wood
,
feather
,
feather pendant
,
fingerless gloves
,
gemstones
,
hand knit
,
handmade
,
handmade gifts
,
Hawaiian
,
holidays
,
jewelry
,
KOA
,
lampwork
,
lavender
,
meditation
,
microphone
,
necklaces
,
purple
,
ruby
,
Shadow Dog Designs
,
ShadowDogDesigns
,
silvered ivory
,
slippers
,
Swarovski crystals
,
toes in the sand
,
vermeil
,
wood
,
yoga
» Share: