An Artisan Handmade Christmas - Gift Ideas - Week 4
Posted October 15, 2019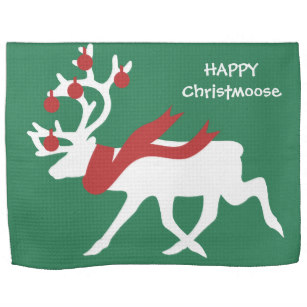 '
Week 4 of the Countdown to Christmas quickly came and went . . . and a wide variety of wonderful artisan handmade items were left in its wake. According to the ever ticking Christmas clock, there is only 70 days until Christmas is here - once again - too early. Now is the perfect time and this is the perfect place to start your holiday shopping. Follow this motto: SHOP EARLY, SHOP OFTEN! And, most of all, SHOP HANDMADE!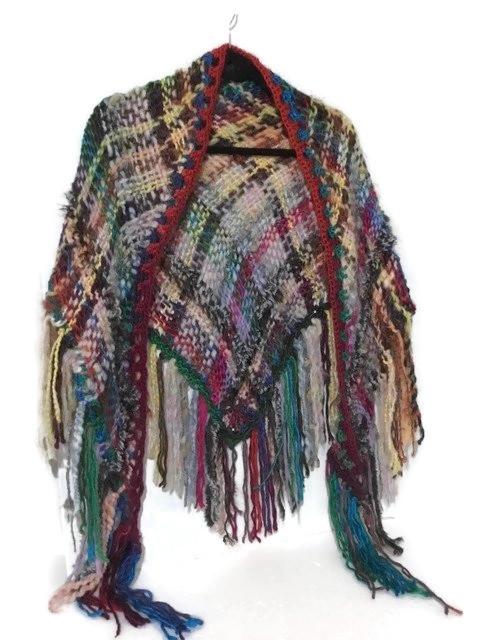 Handwoven Tri-loom Alpaca Shawl / Wrap Handmade by Andrea of AndreaDesigns
With the rapidly approaching gift giving season in mind, Julie and Harry of Blue Morning Expressions are hosting a twelve-week Countdown to Christmas 2019 of artisan handmade items on their The Blu Print Blog. The twelve week time period was chosen to correspond with the ubiquitous Christmas carol, "The Twelve Days of Christmas". This week, there were 39 shares by 13 artists of a wide range of handmade gift ideas: jewelry of all sorts; crocheted and woven pieces; digital art; keychains; woodwork; lampwork beads; and other beautiful handmade creations.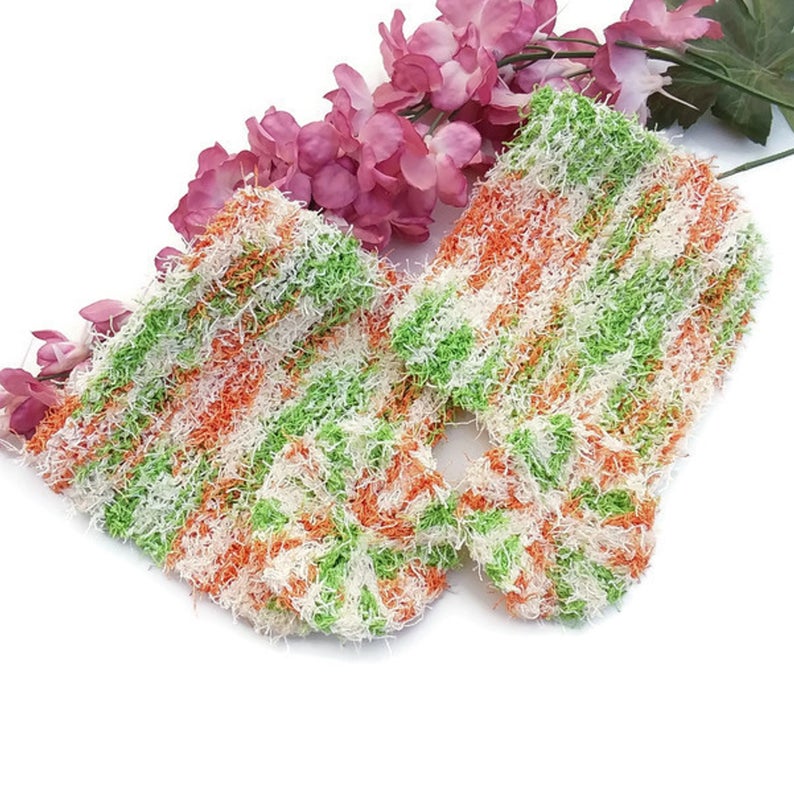 Orange and Green Kitchen Scrubbies / Scrubby Set Handmade by Cathy of CraftingMemories1
Shop owners on Indiemade, Shopify, ArtFire, Fine Art America, Etsy, a stand alone website and the like are welcome to share up to three gift items between Friday at 12:00 p.m. (Eastern Time) and Monday morning at 12:01 a.m. A new Countdown collection of gift items will begin again the next Friday. This will continue until the second week in December. The items shared need to be G-rated.
Shiny Dark Aqua Blue w/ Aurae Band Lampwork Glass Diamond Beads Handmade by Charlotte of Covergirlbeads
If you share items on the Countdown to Christmas, you ***MUST*** promote the collection and ***EACH*** item on at least one social network site, preferably Pinterest and/or Twitter where the items can be easily seen and then promoted again. It's only fair to promote each of the participants who have promoted you!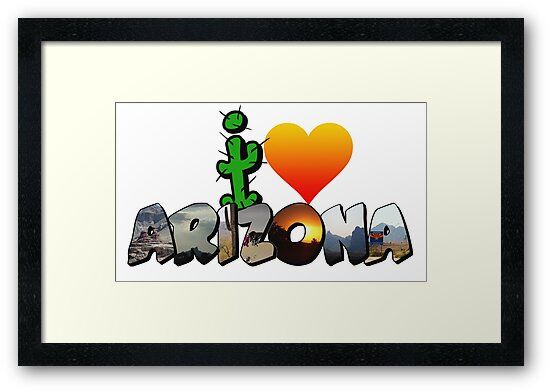 Arizona Big Letter Framed Art Print Designed by Colleen of Colleen Cornelius
In addition to saving each handmade item from the Countdown collection to my Pinterest board and Twitter feed, I decided to share one item from each of the artists who participated this week. Here are my picks of the items, in alphabetical order determined by first name: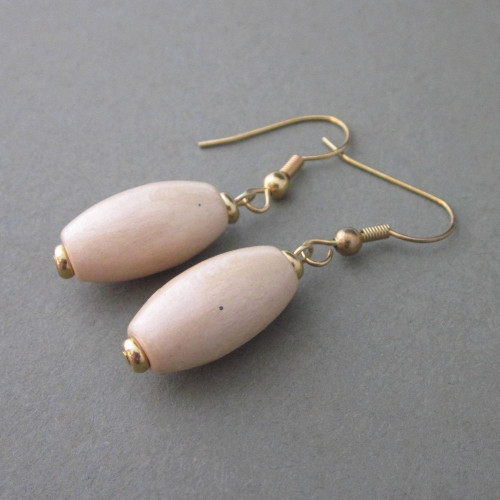 Natural Wood Bead Earrings w/ Gold Hypoallergenic Non Nickel Wires Handmade by Connie of TheSingingBeader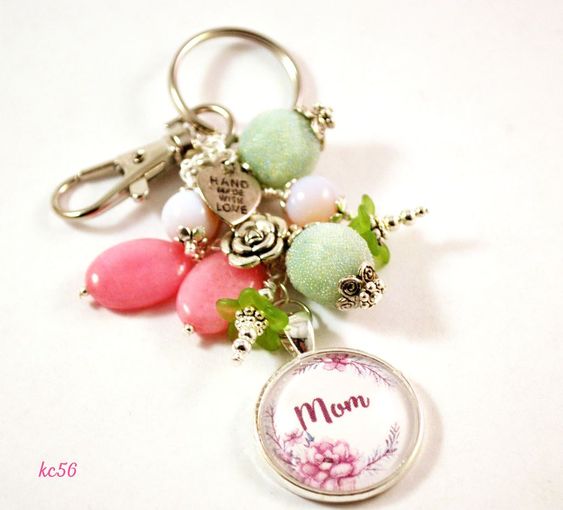 Pink and Green Mom Key Chain / Purse Charm / Beaded Keyring Handmade by Julie and Harry of Blue Morning Expressions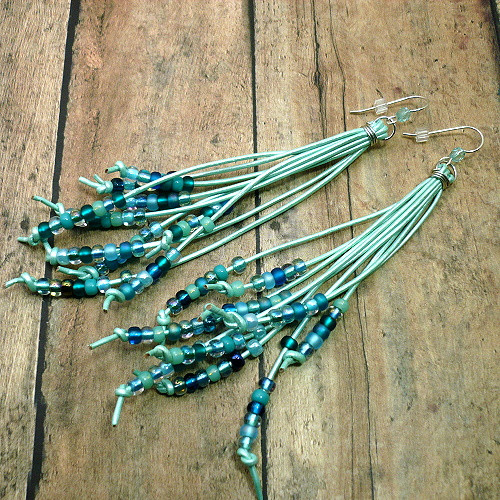 Teal Blue and Aqua Oasis Metallic Leather Fringe Boho Earrings with Sterling Handmade by Kathy of KatsAllThat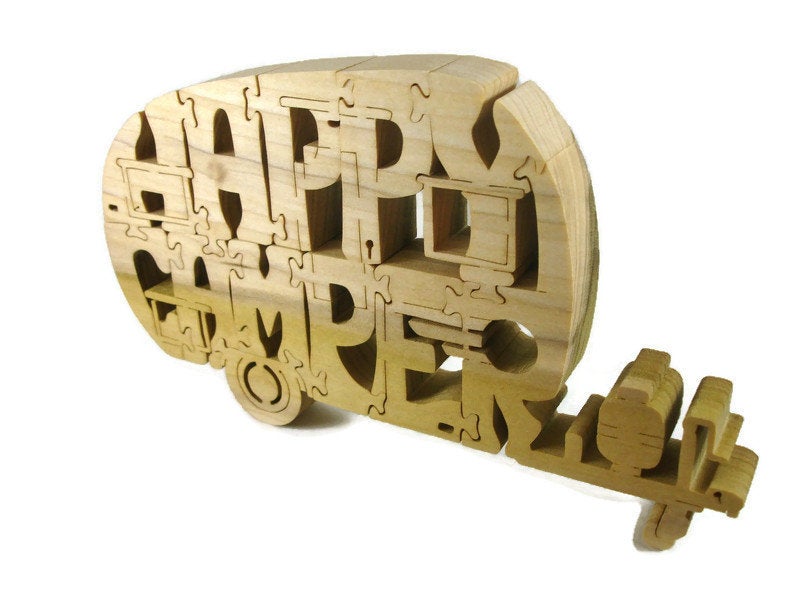 Camper Jigsaw Puzzle From Poplar Wood Handmade by Kevin of KevsKrafts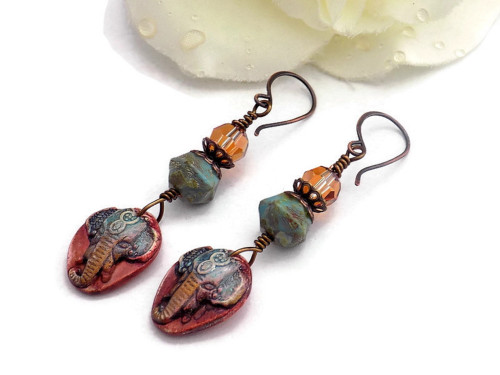 Polymer Clay Rustic Elephant Bohemian Earrings Handmade by Linda of VictorianStyleTreasures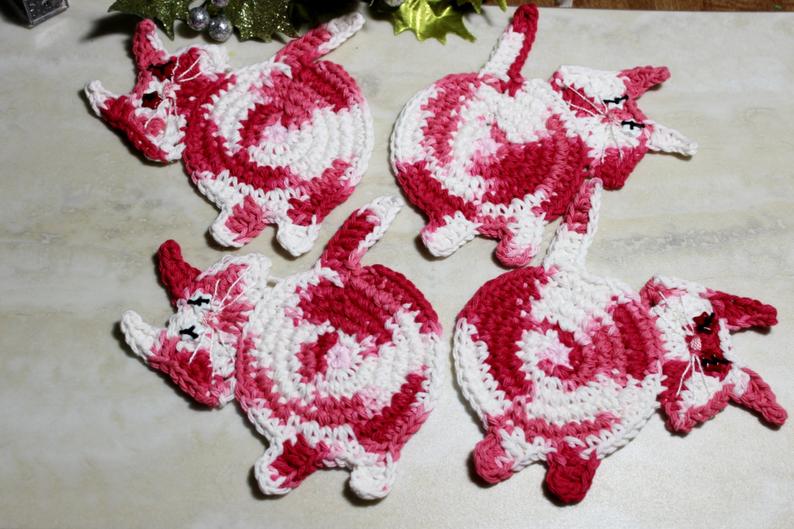 Crocheted Christmas Candy Cane Cat Butt Coasters Handmade by Nancy of tinyweaselfiberarts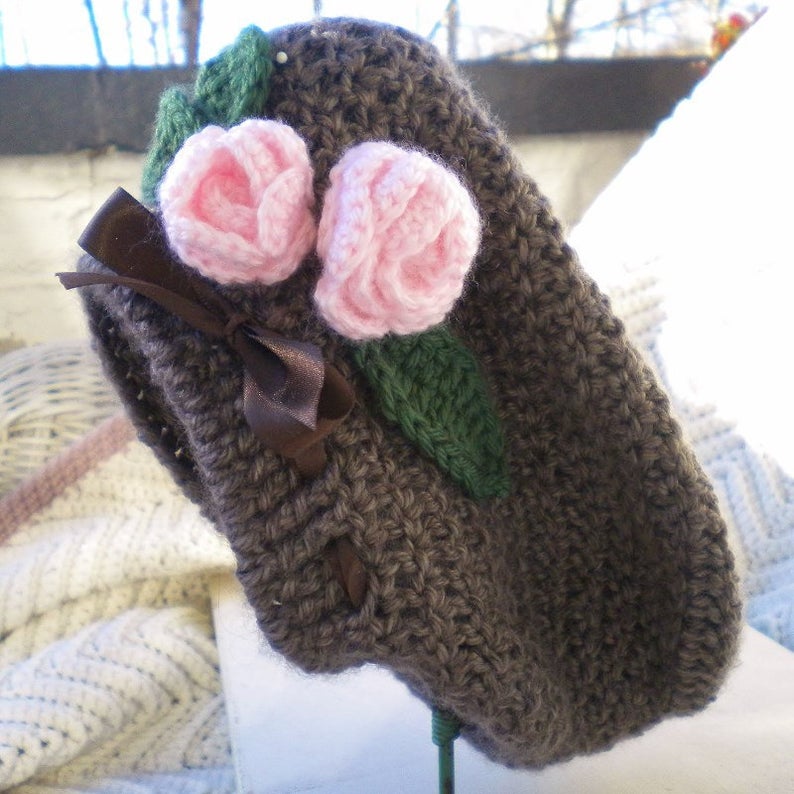 Mink Brown with Pink Roses Crocheted Infant Slouchy Hat / Beret Handmade by Pamela of MagdaleneKnits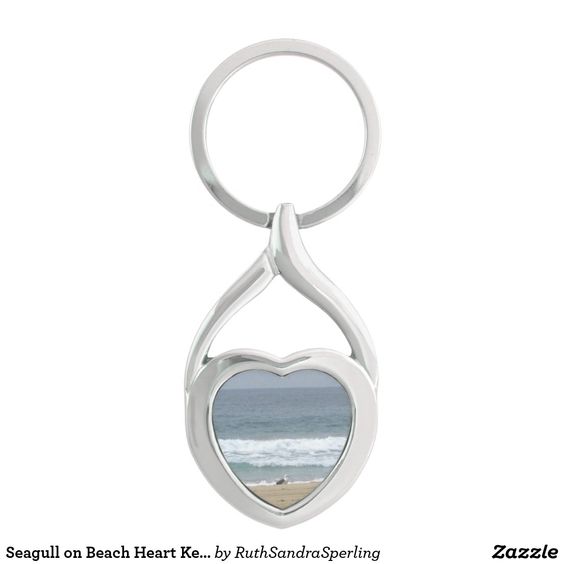 Seagull on Beach Heart Keychain Designed by Ruth of RuthSandraSperling
Black, White and Pink Zebra Swallowtail Butterfly Wings Earrings Handmade by Catherine of Shadow Dog Designs
I hope you have enjoyed this sampling of some of the handmade gift items that can be found in the Countdown to Christmas collection hosted by Julie and Harry of Blue Morning Expressions. To see all the items shared, click here: Countdown to Christmas 2019 - Week 4. I hope that at least one item captured your interest and made its way to your shopping list. Who knows what next week will bring? Personally, I'm looking forward to it!
If you are so inclined, please make my day and the day of the artists featured and leave a comment. Also, any promotion will be greatly appreciated - it benefits us all! Thank you!
---
Please check out the other weeks of the Countdown found here on my blog:
---
My contact information:


» Tagged:
alpaca
,
aqua
,
Arizona
,
artisan
,
beret
,
black
,
boho
,
butterfly wings
,
camper
,
cats
,
Christmas
,
Christmas gifts
,
coasters
,
Countdown to Christmas
,
crocheted
,
diamonds
,
digital art
,
earrings
,
elephants
,
fringe
,
gift ideas
,
handmade
,
handwoven
,
hat
,
holidays
,
jewelry
,
key chain
,
kitchen
,
lampwork
,
Mom
,
moose
,
Mother
,
pink
,
polymer clay
,
puzzle
,
scubbies
,
seagull
,
shawl
,
white
,
wood
» Share: