Blog entry
Posted July 20, 2017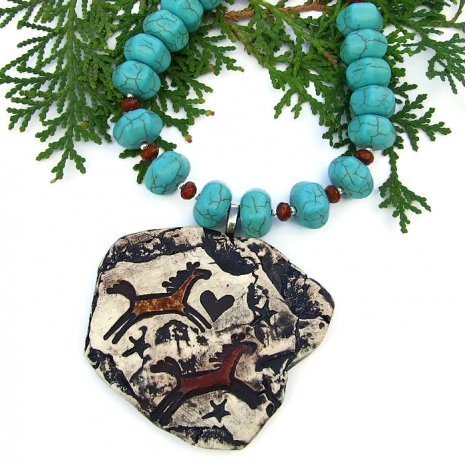 Seven new handmade jewelry creations have been listed in my Shadow Dog Designs shop: four new necklaces and three new pairs of earrings. All are very different in design, ranging from fun and funky boho to classic meditative designs. The seven new beauties, perfect gift ideas for women who love one of a kind, artisan jewelry, are featured below. To round out the count to an even ten pieces, two pairs of earrings and one necklace that are still looking for a new home are also included. If a piece of jewelry catches your eye, either click on the photo or the live link below the photo to be taken to the item for more information and photographs.
Posted September 9, 2016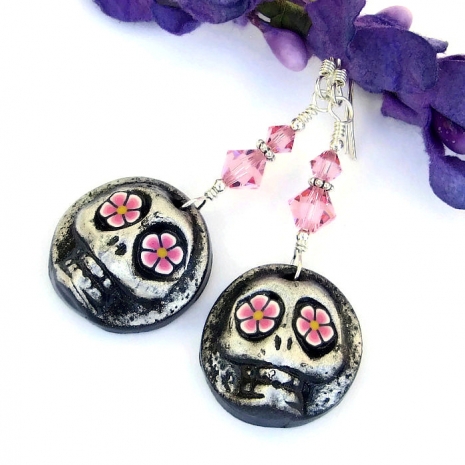 Halloween and Day of the Dead festivities will soon be upon us. To help you celebrate, I have been stocking my Shadow Dog designs Indiemade shop with spooky handmade skull earrings of various types. Recently, glass sugar skull beads from the Czech Republic have appeared in a myriad of colors - such fun to work with! And I'm always on the lookout for new, fun skull designs to make into one of a kind jewelry, perfect to enhance your costume . . . or everyday wear!
Posted June 30, 2016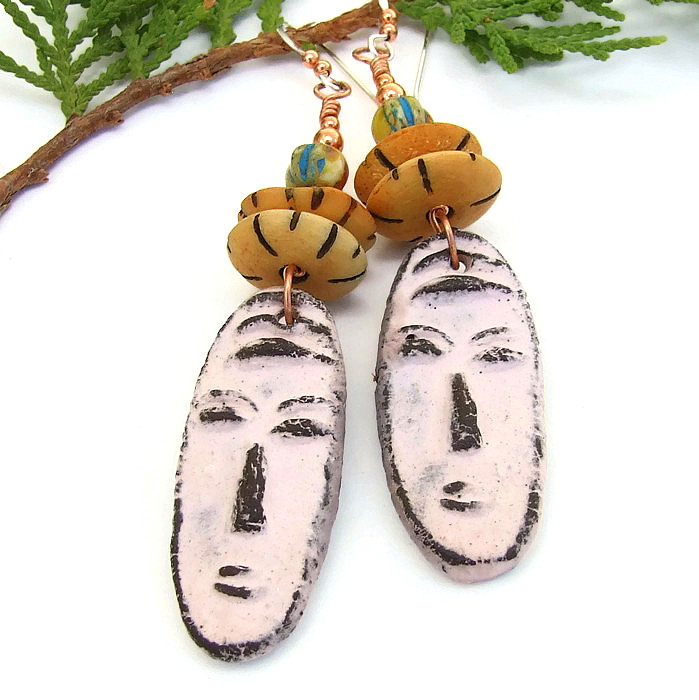 The past few weeks have been very busy creating handmade jewelry, mostly earrings and necklaces. I'm trying get my Shadow Dog Designs online store stocked up well before the show season starts again on Labor Day and the start of the Christmas buying season. Shared below are six new pairs of earrings and two new necklaces. Two "oldies but goodies" round out everything to make an even ten. If something catches your eye, be sure to click on the link below the photo to be taken to the listing for more information. I hope you enjoy these one of a kind handmade beauties!
» Tagged:
boho
,
copper
,
Czech glass
,
earrings
,
funky
,
gemstones
,
handmade
,
horn
,
Indiemade
,
jewelry
,
necklaces
,
Shadow Dog Designs
,
skulls
,
sterling silver
,
sugar skulls
,
unique