Please Enjoy
*** FREE SHIPPING ***
(First Class Mail - U.S. Only)
New Jewelry - Handmade Earrings and Necklaces by Shadow Dog Designs
Posted September 12, 2019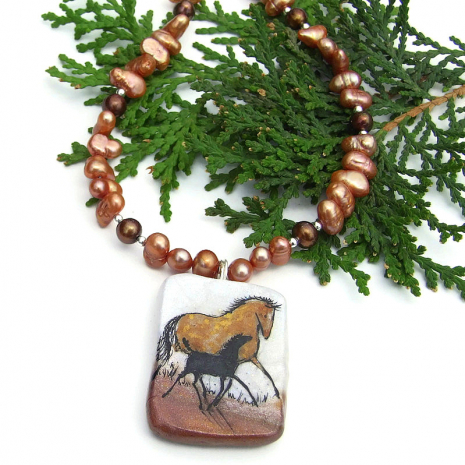 It has been quite a while since I shared new, one of a kind necklace and earrings designs. The autumn show season has started and it seems I'm making new items, setting up at shows, selling at shows and packing up from shows. So my Shadow Dog Designs online shop hasn't seen a whole lot of new handmade items posted lately - and many that were posted have sold. But I wanted to share the five newest pieces, plus three that are fairly new and one Halloween and one Christmas design. To see more information about individual items, either click on the photograph or the link under the photo - both will take you to the item in the shop. I hope you enjoy looking . . . and maybe buying!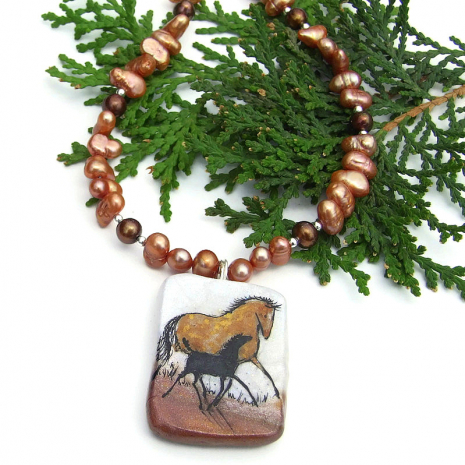 LOS CABALLOS - Horse Lover Pendant Necklace, Mare Foal Handmade Equine Jewelry Gift - $75.00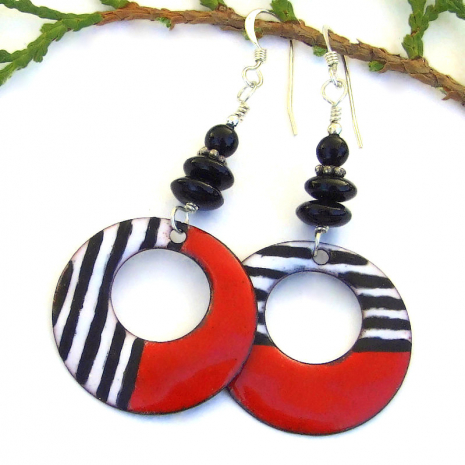 FASHIONISTA - Boho Enamel Hoop Earrings, Red White Black Onyx Handmade Jewelry Gift - $35.00
EMBRACE YOUR CRAZY - Embrace Your Crazy Necklace, Ceramic Pendant Red Coral Handmade Jewelry - $60.00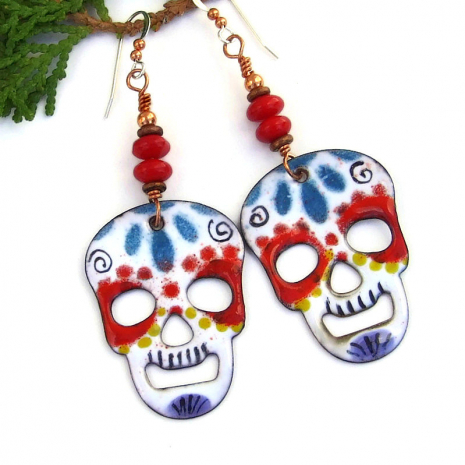 CALAVERAS DE COLORES - Sugar Skulls Earrings, Day of the Dead Halloween Enamel Coral Jewelry - $40.00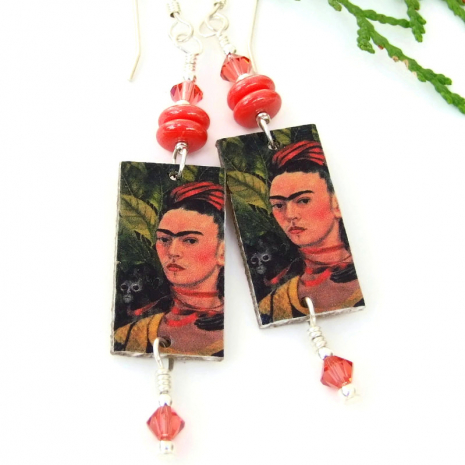 FRIDA KAHLO - Frida Kahlo Earrings, Monkey Red Ribbon Lightweight Handmade Jewelry - $25.00
NAMASTE - Namaste Yoga Necklace, African Christmas Beads Handmade Jewelry Gift - $45.00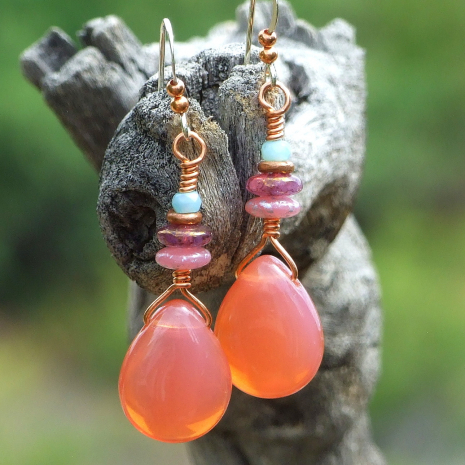 PINK OPAL TEARDROPS - Pink Opal Teardrop Earrings, Czech Glass Handmade Boho Jewelry Gift - $25.00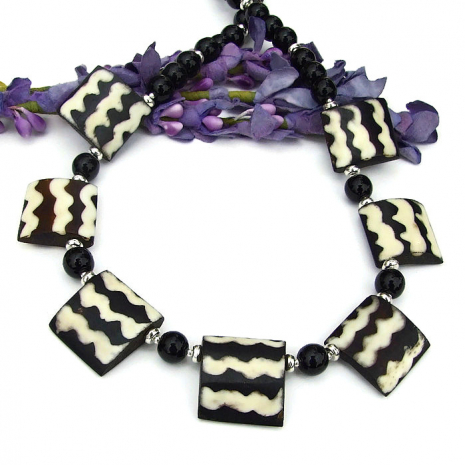 NZURI SANA - African Batik Boho Necklace, Black White Tribal Handmade Jewelry Women - $65.00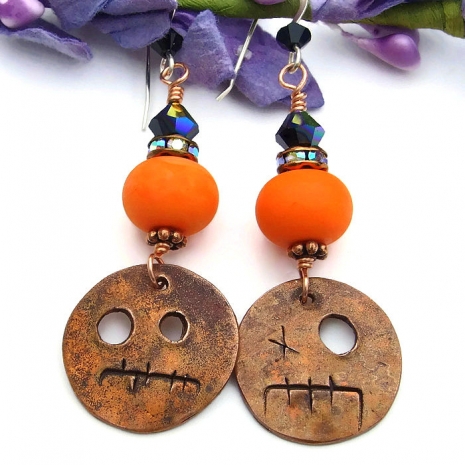 GOBLIN - Halloween Goblin Earrings, Ghoul Jewelry Orange Lampwork Black Crystals - $40.00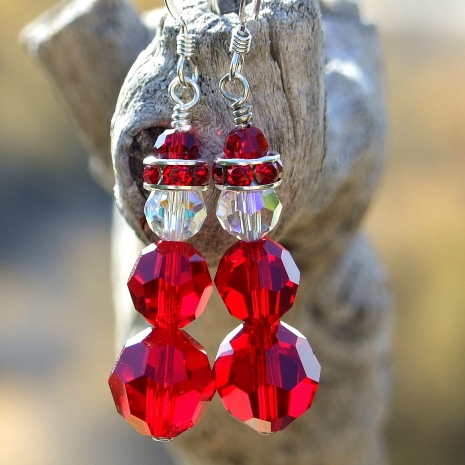 SANTA - Swarovski Santa Earrings, Christmas Red Handmade Holiday Jewelry Gift - $30.00
I hope you enjoyed each and every one of these unique handmade necklaces and pairs of earrings! If you would like to make my day, please leave a blog comment. And any promotion you can do will be greatly appreciated. Thanks!
My contact information:


» Tagged:
batik
,
black
,
boho
,
Christmas
,
colorful
,
copper
,
coral
,
Czech glass
,
Day of the Dead
,
dia de los muertos
,
earrings
,
embrace your crazy
,
enamel
,
fashionista
,
foal
,
Frida
,
Frida Kahlo
,
goblin
,
Halloween
,
handmade
,
holiday
,
hoops
,
horses
,
jewelry
,
lampwork
,
mare
,
monkey
,
Namaste
,
necklaces
,
orange
,
pearls
,
pendant
,
pink opal
,
polymer clay
,
red
,
Santa
,
self portrait
,
Shadow Dog Designs
,
ShadowDogDesigns
,
skulls
,
sugar skulls
,
Swarovski crystals
,
teardrops
,
tribal African
,
white
,
yoga
» Share: