+++ FREE SHIPPING +++
(U.S. Only)
Blog entry
Posted September 20, 2017

I always love to do random type blog posts, posts that don't have a specific theme, like "flowers, "autumn" or based on a quote. For this post, I chose "First Page, Last Handmade Item" (as of when this blog was written)," a random pick of artisan handmade creations, the last item on the first page. Despite not having a specific theme, the handmade items from Indiemade artist friends always showcase a wide range of extraordinary talent. If an item catches your eye, either click on the photo or the live link beneath the photo to be taken to the item in the shop. There you will find more information and photos. I hope you enjoy these last handmade items found on the first page:

» Tagged:

ACEO

,

ammonite

,

autumn

,

beads

,

bracelets

,

chainmaille

,

copper

,

Day of the Dead

,

dichroic

,

dog bandana

,

earrings

,

gemstones

,

gift ideas

,

handmade

,

handmade gift ideas

,

jewelry

,

knitting

,

necklaces

,

neckwarmer

,

tribal
Posted August 30, 2017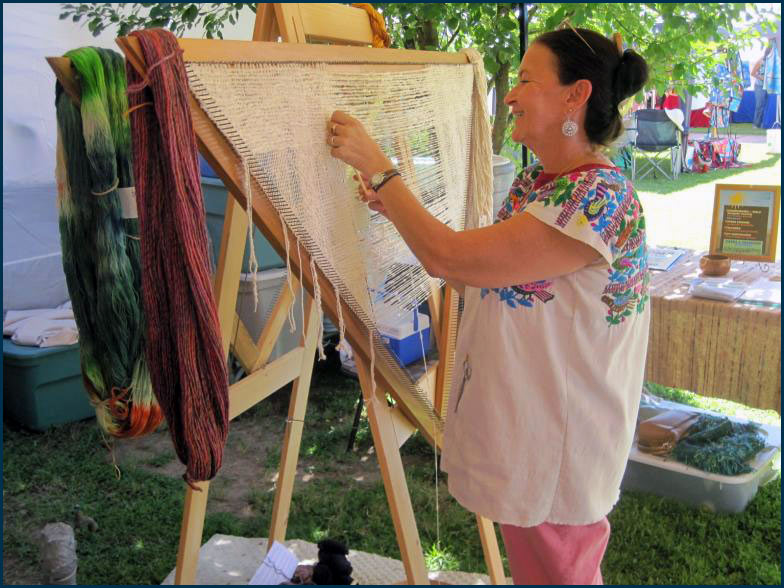 The Franciscan Festival of Fine Arts at the Holy Cross Retreat Center is this Labor Day weekend, Saturday and Sunday. The Retreat Center has been operational for 60 years. However, some of the buildings in the compound are over 100 years old. It's so peaceful there and feels like you step back in time, especially when you see Father Tom walking around in his full cassock with a large, wooden rosary tied around his waist, chatting with as many people as he can. The juried festival itself has been held yearly for almost 20 years and is a "go to" festival for local people and the many who might drive from Tucson, Albuquerque or beyond to buy beautiful artisan handcrafted items. If you are in the Las Cruces, NM or El Paso, TX area, please stop by - I will be selling my jewelry there. For more information, here is a link: Franciscan Festival of Fine Arts.
Posted August 23, 2016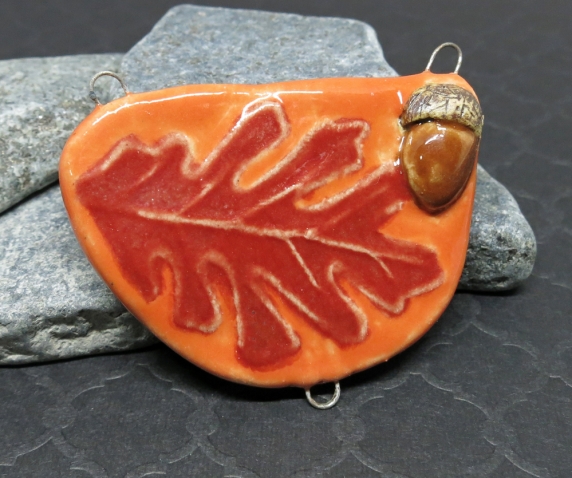 Even though the temperatures are still getting in the upper-80's to mid-90's here in the Borderlands region, the nights are dropping down into the mid-60's at night. Autumn is definitely in the air! I have noticed some of the leaves on some of the bushy sumac trees are beginning to turn. Due to lack of rain or the shorter days? Probably both. But it is nice to see the slide into my favorite time of the year.
» Tagged:
acorn
,
autumn fall
,
beads
,
boho
,
bracelets
,
brown
,
carnelian
,
ceramic
,
dichroic
,
dogs
,
earrings
,
gemstones
,
handmade
,
Indiemade
,
jewelry
,
lampwork
,
necklace
,
orange
,
pendant
,
polymer clay
,
Shadow Dog Designs
,
ShadowDogDesigns
,
Tree of Life
,
wallet