Blog entry
Posted June 2, 2017
It has been a month since the last time my newest handmade jewelry was shared. A week stay in Dallas at the beginning of the month and then a glorious week stay in Oregon last week definitely cut into my creative time. But I came back filled with all sorts of new jewelry ideas - I just hope the Muses are inspired, as well!
» Tagged:
boho
,
copper
,
dog
,
earrings
,
gemstones
,
gift ideas
,
handmade
,
jewelry
,
lampwork
,
leafs
,
lotus
,
necklace
,
owls
,
Peace
,
Shadow Dog Designs
,
ShadowDogDesigns
,
St. Francis
,
turtles
Posted November 22, 2016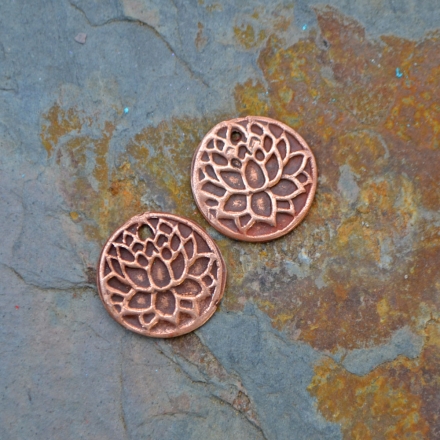 Symbols have always had a great significance in the lives of humans, from pre-historic times to modern man. Since ancient symbols are ingrained into our lives, most people don't realize these symbols are everywhere. From the logos of modern companies (Starbucks with their mermaid), to television shows (spirals in True Detective) and movies (Legendary Pictures with their Celtic knot logo) from religious books and texts (The Bible, The Koran) to decorations on buildings (sunbursts and dolphins), ancient symbols are everywhere.
» Tagged:
ancient symbols
,
bandana
,
bracelets
,
brooch
,
Celtic knot
,
copper
,
cross
,
dogs
,
dragonfly
,
earrings
,
evil eye
,
Hamsa
,
handmade artisan
,
infinity symbol
,
jewelry
,
knitting
,
leaf
,
lotus
,
necklace
,
neckwarmer
,
paisley
,
pendant
,
Shadow Dog Designs
,
ShadowDogDesigns
,
spiral
,
wood