*** FREE SHIPPING ***
(First Class Mail - U.S. Only)
Blog entry
Posted May 26, 2022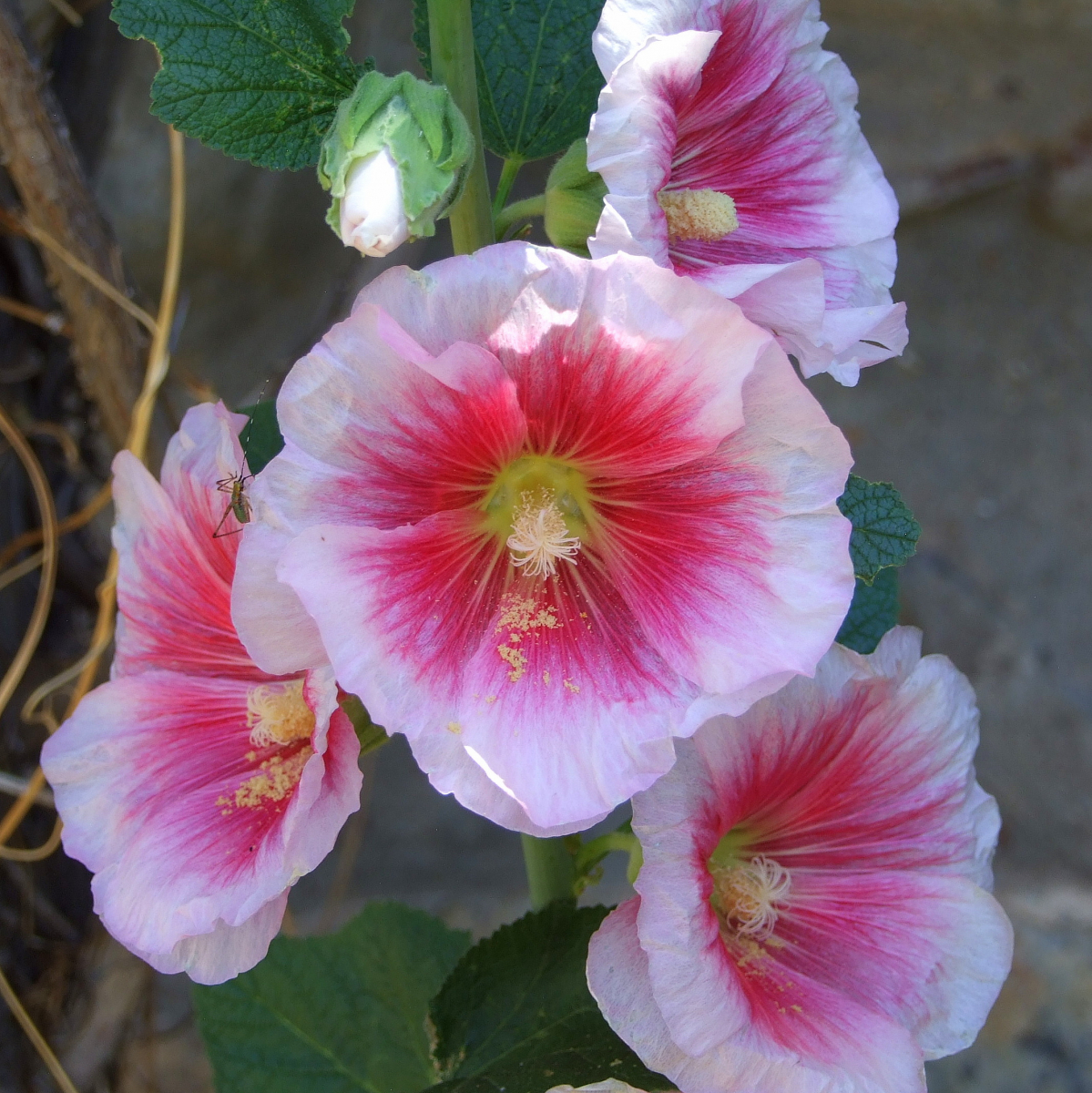 Hollyhocks (
Alcea rosea)
have always been a flower dear to my heart. Can't explain why besides they have such a beautifully majestic look to them (at least to me) as they sway in the wind. According to information I've read, they are biennials, taking two years to bloom (although you can't always believe what's written since these seeded last summer and are blooming now). Hollyhocks are originally from Asia, grown in ancient China by wealthy people. They spread to the Middle East through trade routes and then were carried to western Europe by returning Crusaders from the Holy Land. The Latin name of the hollyhock plant, Alcea, is derived from altho the Greek word for healer. In Greek Mythology, Althea is a beautiful goddess of healing and compassion, family, marriage and protection. The flowers were used as a diuretic, a laxative, an emollient and in anti-inflammatory treatments. Rosea is Latin for for rose, rosy or pink. The common name, hollyhock, is a combination of two words — holy and hock. Holy refers to the healing powers of the plant and that it was brought to Europe from the Holy Land. Hock is an Old English word which means mallow. Hollyhocks made their way to the United States in colonial times in seed packets carried by immigrants. They symbolize the circle of life and abundance and were traditionally planted near the front door to welcome prosperity.
» Tagged:
abundance
,
Alcea rosea
,
Althea
,
China
,
circle of life
,
Crusaders
,
desert gardening
,
Desert Southwest
,
El Paso
,
England
,
Europe
,
flowers
,
gardening
,
Greek
,
history
,
hollyhock
,
hollyhocks
,
Holy Land
,
Latin
,
maroon
,
Middle East
,
pink
,
plants
,
prosperity
,
red
,
rose
,
rosy
,
Santa Fe
,
seeds
,
Shadow Dog Designs
,
Southwest
,
xeriscape
Posted August 16, 2020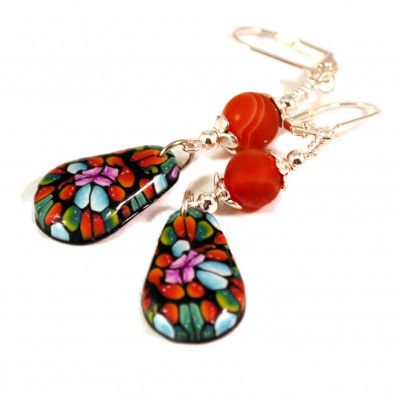 I don't know about you, but I feel strange when I hop in the trusty Dog Mobile and then notice I have forgotten to put on a pair of earrings! At least there, in the driveway, I can hop out of the truck, run inside and grab a pair to put on. But, heaven help me, if I get somewhere and realize I am earrings-less! It's like the world has tilted just a bit on its axis and I'm in the Upside Down. Being an ardent wearer of pierced earrings since the early 1970's, I have quite the collection of handcrafted Native American earrings - and earrings I've made myself and then couldn't part with. Just LOVE them!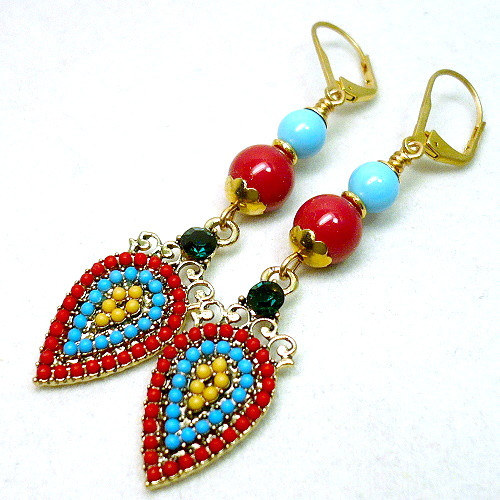 » Tagged:
Apadana Palace
,
apple wood
,
blue
,
boho
,
chandeliers
,
earrings
,
Egyptian
,
enamel
,
feather
,
flowers
,
gemstones
,
glass
,
Greek
,
handmade
,
Hawaiian
,
history
,
Iraq
,
lampwork
,
microphone
,
moon
,
music
,
orange
,
pirate
,
polymer clay
,
poppy
,
purple
,
Queen Elizabeth I
,
Queen Victoria
,
red
,
Renaissance
,
Roman
,
royal greaves
,
Shadow Dog Designs
,
ShadowDogDesigns
,
sing
,
Southwest
,
stars
,
summer
,
Swarovski crystals
,
Swarovski pearls
,
wedding
,
white
,
yellow