Enjoy
*** FREE SHIPPING ***
for the Holiday Season!
(First Class Ground Advantage - U.S. Only)
Blog entry
Posted September 11, 2021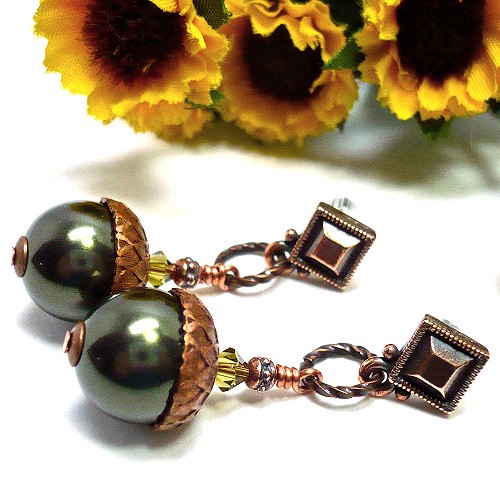 "Fall has always been my favorite season. The time when everything bursts with its last beauty, as if nature had been
saving up all year for the grand finale."


For many, many people, fall is a favorite time of the year, when the heat of summer dissipates into the coolness of autumn and the deciduous trees are a riot of color. Here in the Desert Southwest, the temperatures are still reaching the mid-90's during the day. But the temps in the morning are dipping into the mid-60's, a glorious reminder that the first cool front will blow through any day now. A perfect time for gardening. And just to sit and watch the grand finale . . . and to just be . . .
» Tagged:
acorns
,
agate
,
amber
,
appliques
,
artisan
,
autumn
,
autumn gifts
,
baby gift
,
bracelets
,
brown
,
burgundy
,
butterscotch
,
ceramic
,
choker
,
copal
,
copper
,
crochet
,
crotons
,
Czech glass
,
earrings
,
fall
,
fall gifts
,
floral
,
flowers
,
gemstones
,
glass
,
handmade
,
home decor
,
jasper
,
jewelry
,
lampwork
,
leaf
,
leaves
,
mother of pearl
,
necklaces
,
note cards
,
orange
,
Overalls Sam
,
patina
,
red creek jasper
,
Sunbonnet Sue
,
sunflowers
,
Swarovski crystals
,
sweater
,
terracotta
,
tribal
,
watercolor print