Blog entry
Posted May 17, 2018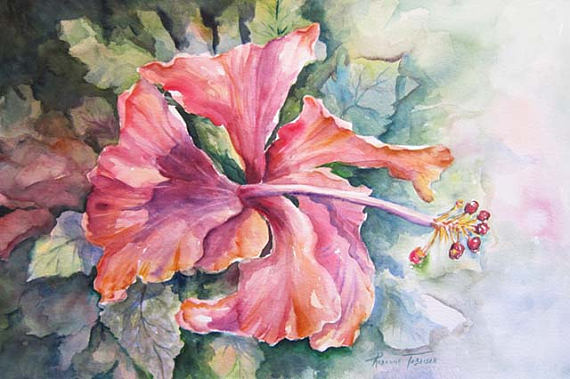 I love this quote by Zac Posen, an American fashion designer, since it's the way I feel about making artisan handmade items and buying artisan handmade items to gift to friends:
I want to make things of quality. I'm a big believer in handmade, tactile, crafted pieces. I want to keep that tradition alive.
» Tagged:
artisan
,
BlondePeachJewelry
,
bougainvilleas
,
bracelet
,
cat
,
copper
,
dragonfly
,
earrings
,
elephant
,
fine art
,
flower
,
gemstones
,
giclee
,
handmade
,
hibiscus
,
Kristi Bowman Design
,
lace
,
necklace
,
note cards
,
polymer clay
,
print
,
Shadow Dog Designs
,
ShadowDogDesigns
,
Three for Thursday
,
watercolor
,
watercolorsNmore
,
white copper
Posted April 4, 2018

Behold, my friends, the spring is come; the earth has gladly received the embraces of the sun, and we shall soon see the results of their love! Sitting Bull
With spring definitely here in the Borderlands, I have been thinking about colors quite a bit as the brown of the desert bursts into so many glorious shades of green. The white and pink fruit trees have pretty much quit blooming, so the various shrubs, hardy trees, ocotillo, cactus and poppies will add their beautiful spring colors: yellow, pinks, oranges, reds, purples and others all against the huge dark blue sky. My soul revives!
» Tagged:
black eyed susans
,
blue
,
ceramic
,
chalcedony
,
child
,
copper
,
crochet
,
dichroic
,
dog bandana
,
dogs
,
earrings
,
flowers
,
green
,
hand painted
,
handmade
,
hat
,
jewelry bags
,
knitting
,
Krobo beads
,
lace
,
lilac
,
pendant
,
pewter
,
pink
,
purple
,
scarf
,
Shadow Dog Designs
,
ShadowDogDesigns
,
spring
,
Spring Colors
,
Swarovski crystals
,
turquoise
,
watermelons