Enjoy
*** FREE SHIPPING ***
for the Holiday Season!
(First Class Ground Advantage - U.S. Only)
Blog entry
Posted February 28, 2017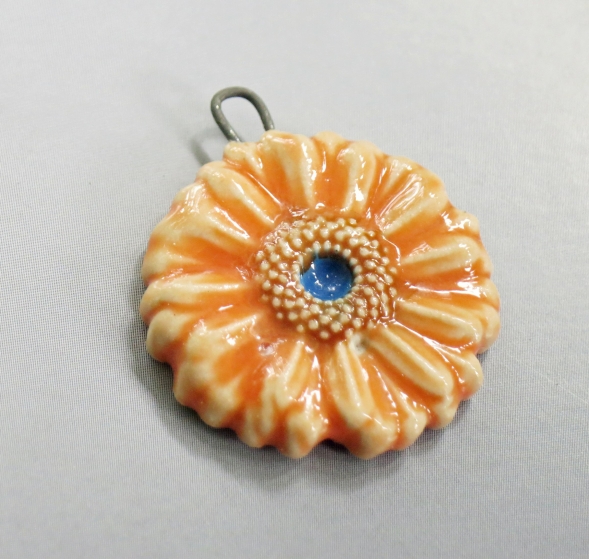 The weather has been unusually warm here in the Desert Southwest (sorry about that to my northern friends!). Winter was only a glancing blow a few times. Since the days have been warm with plenty of sunshine, the grass in the back yard is beginning to green up and some fruit trees are already blooming, masses of pale pink and white flowers. One of my geraniums is blooming, the hot fuchsia color is so welcome, and the hardy roses are putting on lovely reddish new growth. Am sure they will be in full bloom in several weeks. And, happily, the much beloved Spanish lavender is setting buds. Soon the cacti and other native desert plants will be in full bloom - maybe not the showiest of flowers, but gorgeously sublime nonetheless.
» Tagged:
artisan
,
boho
,
ceramic
,
copper
,
dichroic
,
dogs
,
earrings
,
floral
,
floral gift ideas
,
flower gift ideas
,
flowers
,
gemstones
,
gift ideas
,
handmade gift ideas
,
jewelry
,
knitting
,
necklace
,
neckwarmer
,
pendant
,
sewing
,
Shadow Dog Designs
,
ShadowDogDesigns
,
shawl
,
sunflowers