Just in Time for
*** CHRISTMAS IN JULY ***
FREE SHIPPING!
(U.S. Only)
Blog entry
Posted July 11, 2019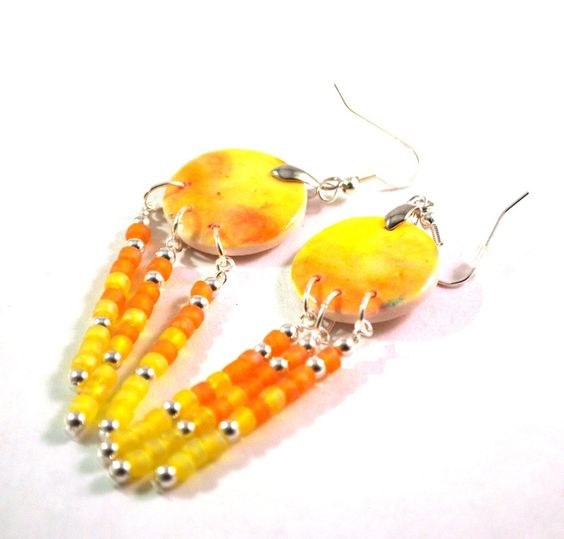 The dog days of summer are here and the temperatures have gotten hot, hot, hot. It seems heat records have been shattered worldwide, especially in places that normally don't get that hot. Weird weather all over. Climate change is real, folks!
So, just how did the term "Dog Days of Summer" come about? Depending on latitude and longitude, the Dog Days usually start the beginning of July and end the beginning of September in the Northern Hemisphere and between early January to early March in the Southern Hemisphere. Most people believe the phrase "dog days" developed by observing domestic dogs (such as our Seamus) laying around in shady areas during hot days. Another old myth, first attributed to Pliny the Elder, a Roman naturalist, stated in his Natural History that rabid dogs are supposed to be more common during this time of the year because the heat drives them mad. He advised feeding dogs chicken manure to curb the tendency!!!
» Tagged:
African
,
applique
,
art
,
artisan
,
Buddha
,
bumblebee
,
cat lover
,
cats
,
chandeliers
,
clip on
,
Dog Days
,
Dog Days of Summer
,
donut
,
earrings
,
flowers
,
gemstone
,
glass
,
goddess
,
handmade
,
Hot Hot Hot
,
jewelry
,
lampwork
,
lemon quartz
,
mandala
,
necklace
,
Nepal
,
note cards
,
orange
,
pearls
,
pendant
,
polymer clay
,
quilled
,
red
,
Shadow Dog Designs
,
ShadowDogDesigns
,
summer
,
sun
,
sunburst
,
sundress
,
sunflower
,
sunrise
,
Swarovski crystals
,
tribal
,
watercolor
,
wood
,
yellow
Posted February 7, 2018
It has been three weeks since the last blog share of the new handmade earrings and necklaces in my Shadow Dog Designs jewelry shop. I have been extremely busy making new pieces with the resulting product photography, photo editing and listing the new pieces . . . with MUCH more to come. Shared below are the nine new pieces listed since my last "new" blog. Also two "oldies but goodies" necklace are included, two of my favorites.
» Tagged:
Bless This Woman
,
blog
,
Breathe
,
Catholic
,
copper
,
Czech glass
,
druzy
,
earrings
,
ethnic
,
flowers
,
gemstones
,
handmade
,
hearts
,
horses
,
jewelry
,
lampwork
,
leaf
,
necklaces
,
Nepal
,
pearls
,
polymer clay
,
purple
,
Shadow Dog Designs
,
ShadowDogDesigns
,
spirals
,
tribal
,
Valentines Day
,
yoga
Posted January 18, 2018
I have been really busy making and listing new earrings and necklaces these last two weeks, mostly earrings, it seems. Have been enthralled with two new artists I have found and buy jewelry components from. One creates pieces from recycled tea or cookie tins. The pieces are whimsical and very light in weight. Another creates amazing polymer clay pieces, some with a technique called embroidered polymer clay - very intricate and time consuming. I have one pair of earrings from each artist in the beauties shared below. There are seven new creations; the last three are wonderful oldies but goodies to round out the number to an even ten.
» Tagged:
black onyx
,
cats
,
copper
,
Czech glass
,
earrings
,
embroidery
,
flowers
,
gift ideas
,
handmade
,
hearts
,
kitty
,
lampwork
,
love
,
necklaces
,
Nepal
,
polymer clay
,
recycled
,
red
,
Shadow Dog Designs
,
ShadowDogDesigns
,
Sherpa
,
St. Francis
,
sun
,
tea tin
,
Valentines