New Jewelry Designs by Shadow Dog Designs, Necklaces and Earrings
Posted February 7, 2018
It has been three weeks since the last blog share of the new handmade earrings and necklaces in my Shadow Dog Designs jewelry shop. I have been extremely busy making new pieces with the resulting product photography, photo editing and listing the new pieces . . . with MUCH more to come. Shared below are the nine new pieces listed since my last "new" blog. Also two "oldies but goodies" necklace are included, two of my favorites.
If you see something you like and want to look at more photos and find out more information, please click on the photo or the live link below the photo. I hope you enjoy these new artisan handmade creations.
FLOREALE - Leaf and Flower Earrings, Handmade Jewelry Gift Copper, Turquoise and Orange - $40.00
METEORITES - Silver Druzy Necklace, Jewelry for Women with Black Jasper Handmade - $70.00
WILD AT HEART - Valentines Heart Earrings, Jewelry Gift Polymer Clay Smoky Quartz and Purple Amethyst - $35.00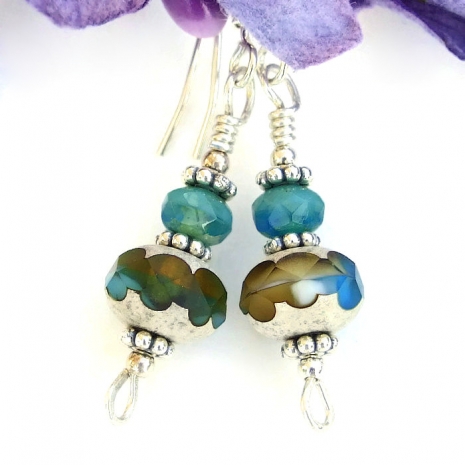 DELIGHTFUL - Turquoise and Amber Earrings, Czech Glass with Silver Handmade Jewelry Gift - $20.00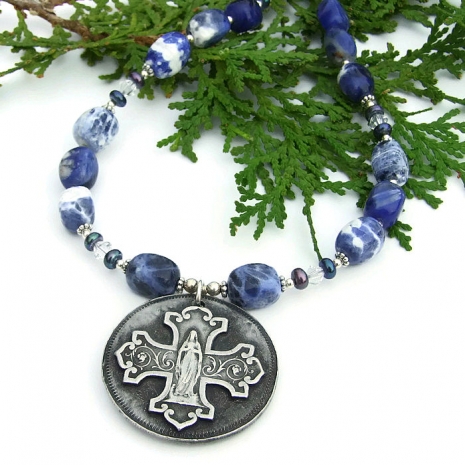 BLESS THIS WOMAN - Virgin Mary and Cross Necklace, Catholic Jewelry Sodalite Bless This Woman - $70.00
BREATHE - Breathe Yoga Earrings, Crown Chakra Purple Crystals Handmade Jewelry - $20.00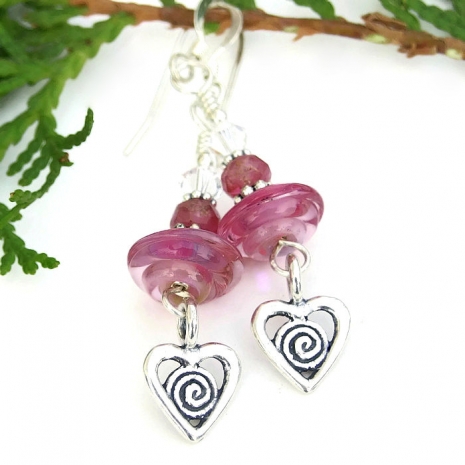 HEARTFELT - Hearts and Spirals Valentines Earrings, Handmade Jewelry Gift Pink Lampwork - $25.00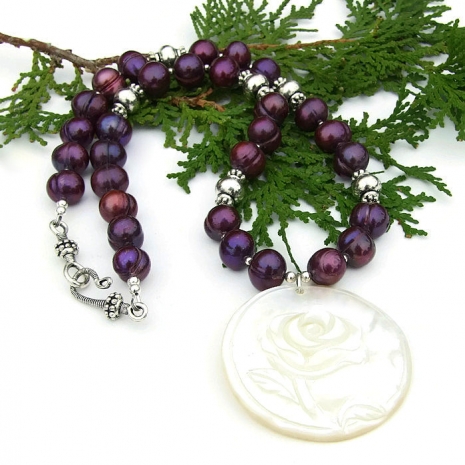 GARDEN OF THE OCEAN - Mother of Pearl Rose Necklace, Purple Pearls Handmade Flower Jewelry - $85.00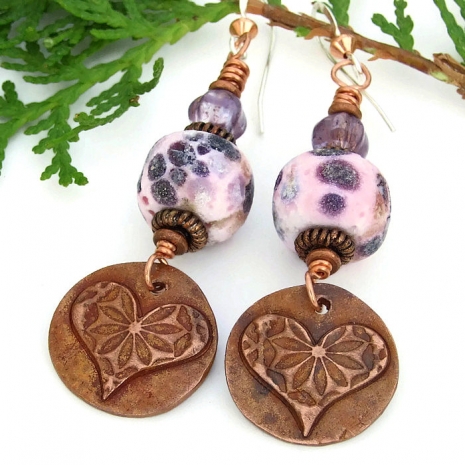 FLOREANA - Valentines Hearts and Flowers Earrings, Pink and Purple Lampwork Jewelry Gift - $40.00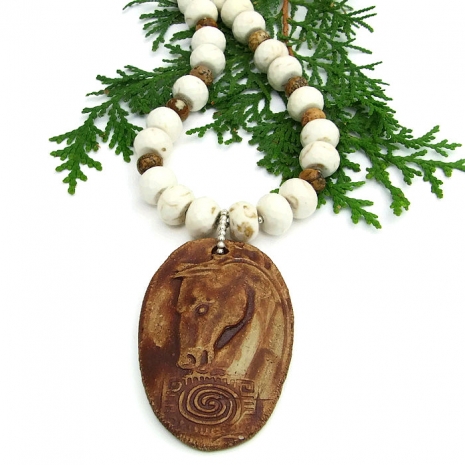 SPIRIT HORSE - Spirit Horse Totem Necklace, Gemstone Handmade Southwest Jewelry Gift - $130.00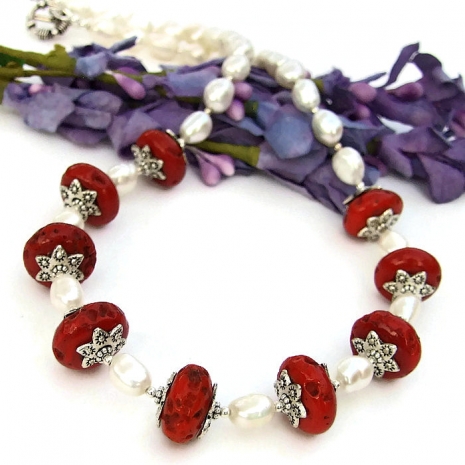 SUNDARA HĀRA - Red Sherpa Glass and Pearl Necklace, Nepal Ethnic Handmade Jewelry - $70.00
I hope you enjoyed each and every one of these unique handmade earring and necklace creations! If you would like to make my day, please leave a comment. And any promotion you can do will be greatly appreciated. Thanks!
My contact information:


» Tagged:
Bless This Woman
,
blog
,
Breathe
,
Catholic
,
copper
,
Czech glass
,
druzy
,
earrings
,
ethnic
,
flowers
,
gemstones
,
handmade
,
hearts
,
horses
,
jewelry
,
lampwork
,
leaf
,
necklaces
,
Nepal
,
pearls
,
polymer clay
,
purple
,
Shadow Dog Designs
,
ShadowDogDesigns
,
spirals
,
tribal
,
Valentines Day
,
yoga
» Share: