CHRISTMAS IN JULY
+++ FREE SHIPPING +++
(U.S. Only)
Blog entry
Posted June 6, 2018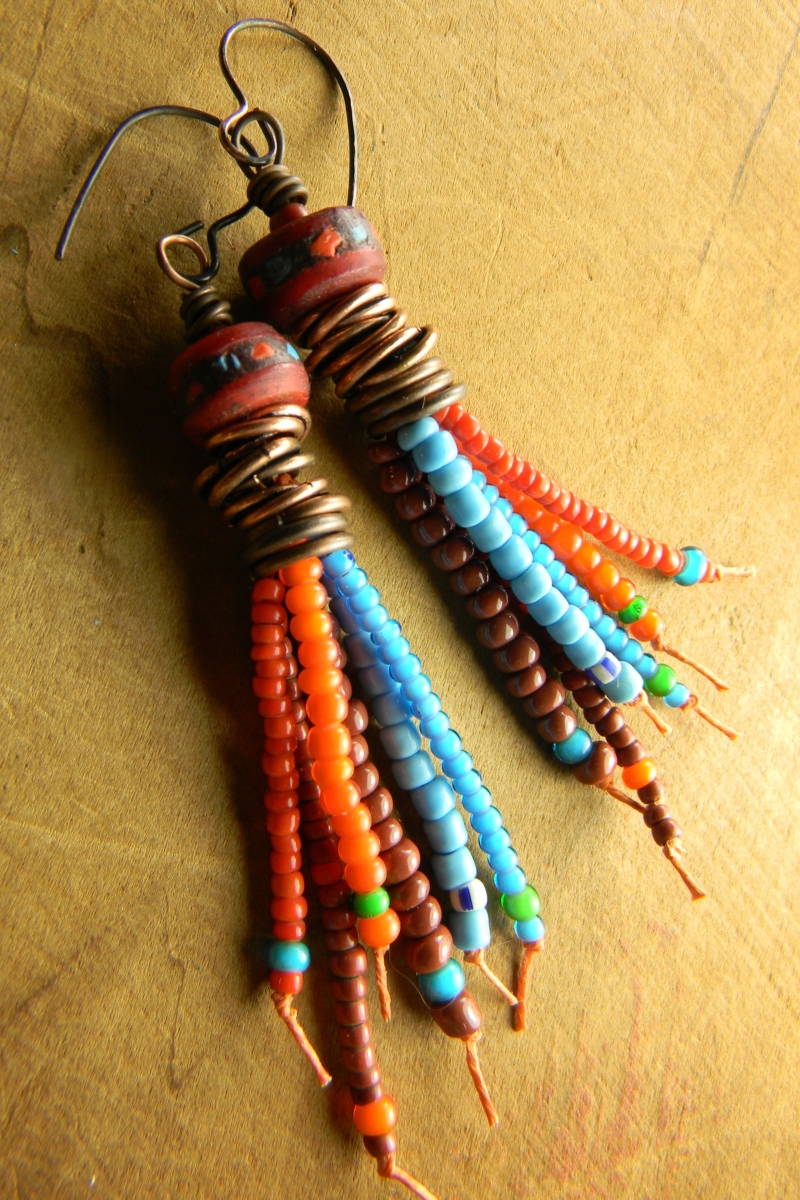 Most artists absolutely love a wide range of colors - that's part of being an artist, right? Vibrant colors and subdued colors, they all have their places in designs. As Wassily Kandinsky, a Russian painter who is credited with painting the first purely abstract works, once said:
"Color is a power that directly influences the soul."
I totally agree!
Posted March 21, 2018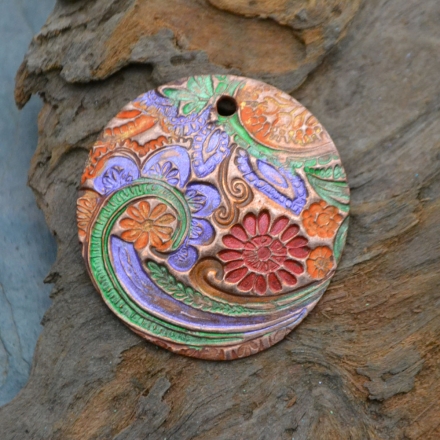 I love this quote by the artist Edvard Munch: "The colors live a remarkable life of their own after they have been applied to the canvas." I can't imagine life without colors, from the bold and brilliant to the soft and subdued. The magnificence of a field of wildflowers would be lost, along with a blazing sunset and the colors of a hummingbird and a Renoir painting. I truly feel sorry for people who can only see a small amount of color . . . or none at all.
The theme of this week's Wonderful andmade Wednesday on Indiemade blog is "COLORS!" The beautiful colors used to create the artisan handmade pieces shown below definitely have a life of their own after they were worked into the design. Enjoy!
» Tagged:
African beads
,
ceramic
,
colorful
,
Colors
,
copper
,
dichroic
,
dog bandana
,
dogs
,
ear warmers
,
earrings
,
Easter
,
enamel
,
flowers
,
hearts
,
ice cream
,
Indiemade
,
jewelry
,
journal
,
knitting
,
necklaces
,
pendant
,
poppy fields
,
Shadow Dog Designs
,
ShadowDogDesigns
Posted October 12, 2016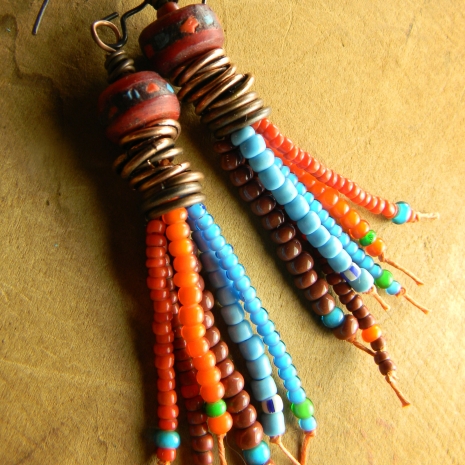 Recently, I have become enamored all over again with many of the songs I grew up with from the 60's. One of the artists I have always loved was a Scottish singer / songwriter / poet from Scotland, Donovan Leitch who is better known as simply Donovan. Donovan is widely regarded as one of the most influential songwriters and recording artists - and is still active in music today. Even the Beatles acknowledged that Donovan influenced them greatly on their ground breaking Sgt Pepper's Lonely Heart's Club Band album and the White Album with his finger style guitar playing and many of his unique chord patterns. While I love most of his songs, I have been listening more to his earlier works that have their roots in folk music. One of them, a sweet, simple and beautiful song, Colours, is the inspiration for this week's Wonderful Handmade Wednesday post.