CHRISTMAS IN JULY
+++ FREE SHIPPING +++
(U.S. Only)
Blog entry
Posted February 7, 2019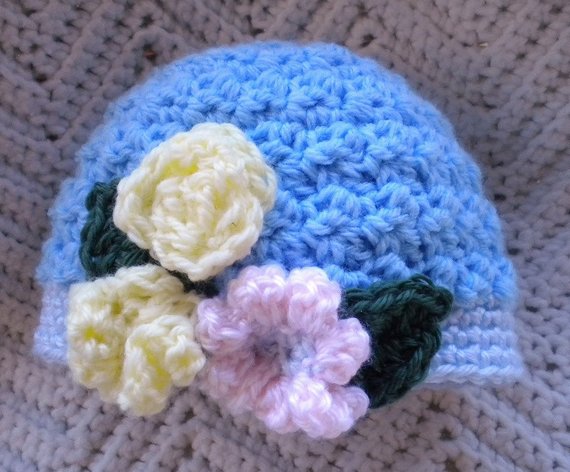 As everyone knows, winter definitely arrived last week with extreme bone chilling, record breaking temperatures in a huge swath of the United States. Except . . . (I almost hate to say this) . . . in the Desert Southwest. I won't even mention the weather we got to enjoy while watching news features of people bundled up head to toe while trying to find and dig out their cards from under several inches of snow. My husband and I lived in Canada for a few years and got to experience those sub-Arctic temperatures first hand . and . all . the . shovelling . of . snow. Been there, done that! I'll take our sunny desert winters anytime these days.
» Tagged:
Andrea Designs
,
artisan
,
baby
,
beret
,
capelet
,
cloche
,
convertible gloves
,
cowl
,
CraftingMemories1
,
crocheted
,
gloves
,
hand crocheted
,
hand knit
,
handmade
,
hats
,
hobo gloves
,
knit
,
MagdaleneKnits
,
neckwarmer
,
newsboy hat
,
scarf
,
Shadow Dog Designs.
,
ShadowDogDesigns
,
shawl
,
sweater
,
Three for Thursday
,
winter
Posted November 8, 2018
According to the calendar, we're about ½ way through autumn, the favorite time of year for many people. I live in the Desert Southwest and most people don't associate the desert with fall color. But we have it! Granted not as eye catching as the forests in along the East Coast or the aspens in many places in the Rockies. Color is here, nonetheless: glowing yellows and reds and purples of the deciduous trees. And my amazing cosmos are looming up a storm with carmine reds, pale pinks and glowing white. The hummingbirds left about a month ago (always sad to see them go) but new migrant birds are showing up, especially the cheerful little juncos. Am waiting for the beautiful blue scrub jays with their raucous calls and jaunty attitudes to show up under the bird feeders.
» Tagged:
agate
,
amber
,
artisan
,
autumn
,
baby
,
beret
,
bracelet
,
brown
,
burgundy
,
earrings
,
fall
,
fingerless gloves
,
flowers
,
gemstones
,
gift ideas
,
gloves
,
handmade
,
hat
,
infant
,
jasper
,
jewelry
,
MagdaleneKnits
,
necklaces
,
Om
,
pearls
,
PrettyGonzo
,
red
,
red creek jasper
,
Shadow Dog Designs
,
ShadowDogDesigns
,
Swarovski crystals
,
sweater
,
tai chi
,
tea tins
,
toddler
,
Tree of Life
,
Victorian
,
vintage
,
wood
,
yoga
Posted September 13, 2018

"Autumn is a second spring where every leaf is a flower" . . . Albert Camus


Even though it still is getting into the low 90's here in the Desert Southwest, the mornings have begun to fill with the glorious tentacles of autumn. Everyone I know wants to linger as long as they can outside, sipping their coffee or tea, reading the newspaper, or, like me, just sitting and taking it all in. Not as many hummingbirds are practicing gluttony at the hummingbird feeders. Am assuming many are winging their way further south for the coming winter. I'll miss them - a bittersweet goodbye. Fall is just around the corner.
» Tagged:
afghan
,
autumn
,
baby
,
beret
,
BlondePeachJewelry
,
bracelet
,
coasters
,
crochet
,
doily
,
earrings
,
enamel
,
flowers
,
handmade
,
hat
,
infant
,
irish knit
,
jewelry
,
lampwork
,
leaves
,
MagdaleneKnits
,
maple leaves
,
mary janes
,
necklace
,
oak leaves
,
orange
,
RSSDesignsInFiber
,
scarf
,
Shadow Dog Designs
,
ShadowDogDesigns
,
Swarovski crystals
,
sweater
,
Three for Thursday