Blog entry
Posted July 24, 2018

When I drive the back way to Spa for Paws, where Seamus goes to romp and play with his doggie friends three days a week, we pass by an elementary school. Today I noticed on the school sign that the first day of school is August 13, with teachers back at school August 3!!! What??? No wonder I have been bombarded with "back to school" brochures and coupons in the mail. I imagine that there a huge amount of ads on regular TV, but since I only watch PBS, NetFlix or the like, I don't see them. Thank heavens for that! But it sure seems awfully early for school to begin. Where has the summer gone???
The school sign prompted the theme for today's Wonderful Handmade Wednesday on Indiemade, titled School Daze. The artisan handmade items chosen will be welcome "just because" first day of school gifts, to help counteract the daze of school starting up again. The meaningful, unique items chosen span a wide range of ages, from kindergarten/first grade through high school. I hope one of the beauties goes to school that first day!
» Tagged:
ammonite
,
artisan
,
boho
,
bracelet
,
Breathe
,
copper
,
crochet
,
cuff bracelet
,
dichroic
,
earrings
,
elephants
,
filigree
,
fingerless gloves
,
first day of school
,
gemstones
,
gift ideas
,
gloves
,
handmade
,
knitted
,
meaningful
,
necklaces
,
owl hat
,
School Daze
,
school gifts
,
Shadow Dog Designs
,
ShadowDogDesigns
,
Volkswagen
,
VW
,
yoga
Posted March 7, 2018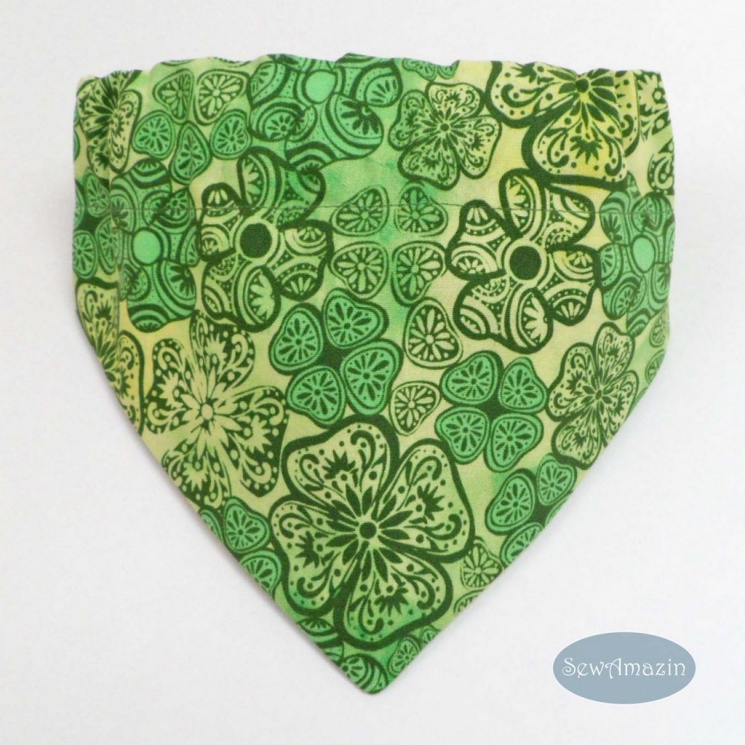 Due to my mother's side of the family, quite a lot of Scots-Irish blood flows through my veins, being a MacLellan and an O'Birney. I grew up listening to old Irish ballads by John McCormack and others and also to Scottish bagpipe music. I thrilled to the legends of Brian Boru, the Fenian Cycle and others - and also to the lifes of Irish saints (although those weren't quite as exciting). When St. Patrick's Day rolls around, I find myself going though my CDs of Irish folk songs, popping one into my computer and singing along (probably much to the chagrin of Seamus - am surprised he doesn't howl along!). In honor of the upcoming St. Patrick's Day, I also wanted to share handmade items from talented artist friends that use green as all or part if the design.
» Tagged:
ACEO
,
choker
,
dichroic
,
dog bandanas
,
dogs
,
earrings
,
four leafed clover
,
gemstones
,
green
,
handmade
,
Irish
,
jewelry
,
knitting
,
necklace
,
scarf
,
Shadow Dog Designs
,
ShadowDogDesigns
,
shamrock
,
spikes
,
spirals
,
St Patrick
,
St Patricks Day
,
Swarovski crystals
,
VW