+++ FREE SHIPPING +++
(U.S. Only)
Blog entry
Posted October 27, 2018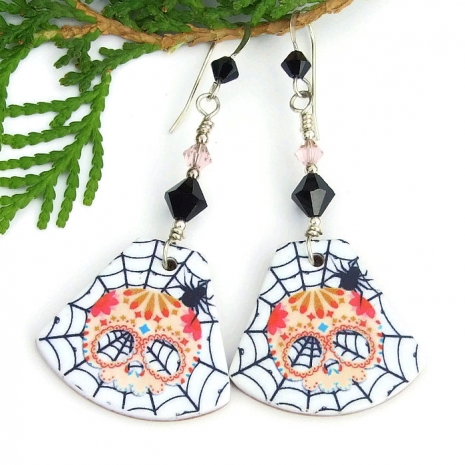 This slightly altered version of this blog post first appeared here:
FUN HALLOWEEN EARRINGS
Halloween will soon be here. In less than a week from today, the ghouls and princesses and pirates and vampires and who knows what else will arrive at the front door, trick or treating for candy. The three pairs of earrings below are perfect to wear pre-Halloween, to Halloween parties . . . or to wear when adding that all important candy to treat bags!
Posted December 27, 2015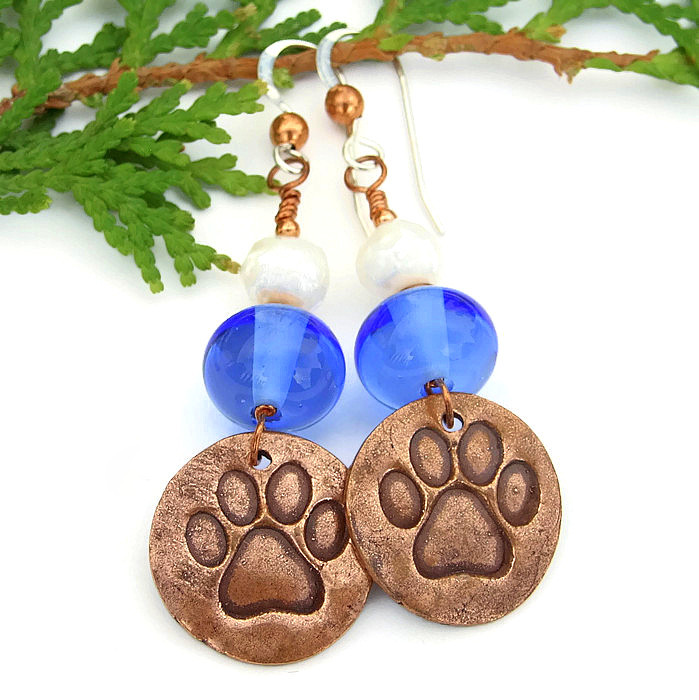 Finally the holiday Art Festivals have ended. Yay! I had been very busy doing shows since Labor Day weekend; some months several shows were scheduled back-to-back weekends. Bewteen them and a busy on line sales season, believe me, I am ready for a little rest and relaxation. That doesn't mean I'll quit listing new items in my Indiemade shop and all that entails. Oh, no. But the idea of having 5-6 weeks free of shows makes me more than a little giddy!
» Tagged:
copper
,
Czech glass
,
dangles
,
dogs
,
earrings
,
gemstones
,
handmade
,
horses
,
Indiemade
,
jewelry
,
necklaces
,
one of a kind
,
owls
,
pewter
,
Shadow Dog Designs
,
ShadowDogDesigns
,
sterling silver
,
unique