Enjoy
*** FREE SHIPPING ***
for the Holiday Season!
(First Class Ground Advantage - U.S. Only)
Blog entry
Posted June 6, 2021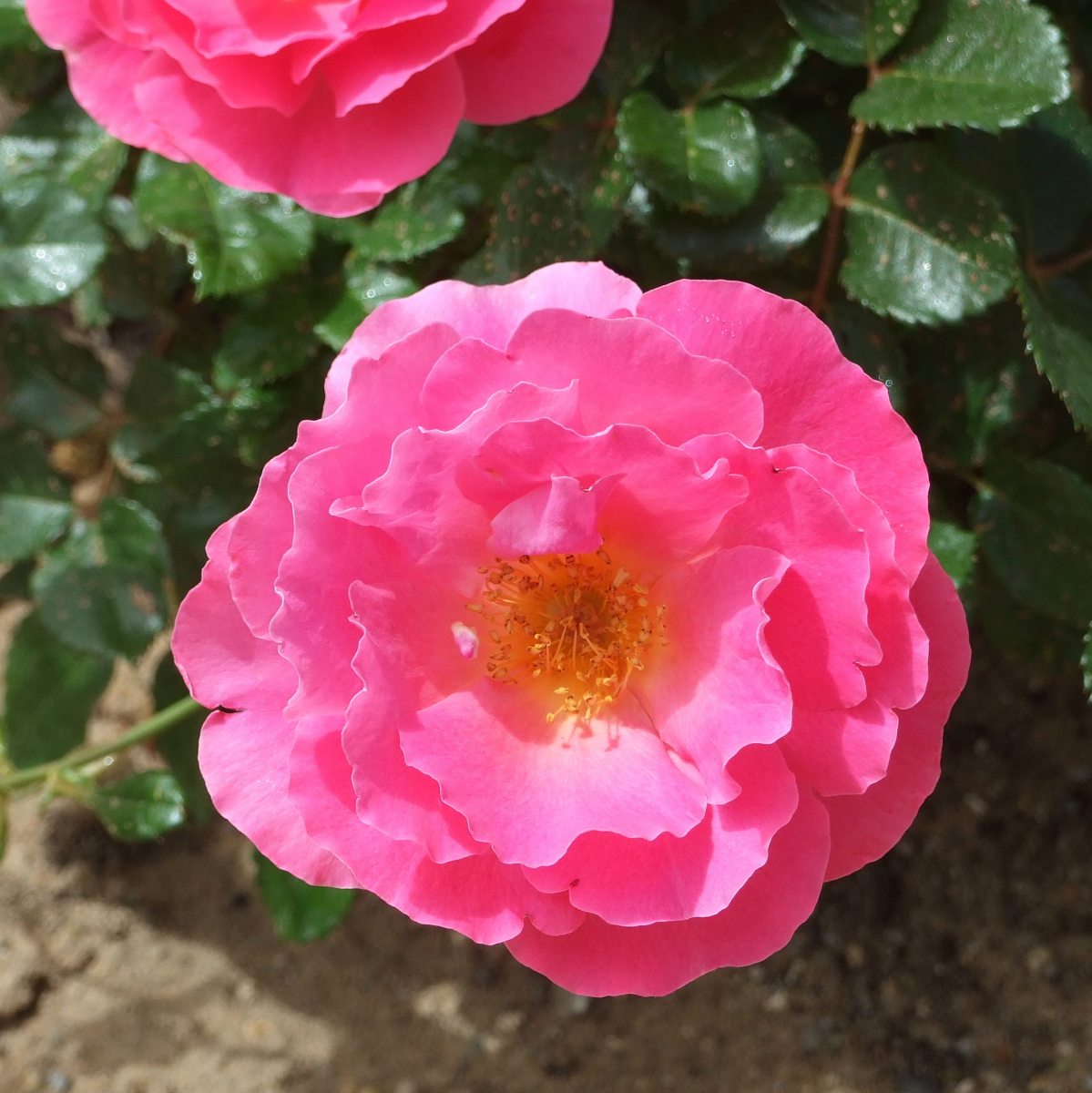 My good friend, Julia, has spent many years creating the most amazing rose garden in her backyard. Before she bought her house, someone had planted a rose garden along the back rock wall. But when she bought the house, only a few sad bushes had survived. Over the course of the next several years, Julia replanted the roses . . . . and what beauties they are when they bloom! The roses are her "babies" and she spends many enjoyable hours working in the garden, talking to the roses and inhaling their heady scents when they are blooming. She also communes with the wondrous animals that come to visit, especially with the Gambel's Quail and the Greater Roadrunner, her favorites
Posted May 18, 2019

My good friend, Julia, LOVES roses. She has planted the most amazing rose garden in her backyard, mostly lining the rock wall separating her yard from the large arroyo on the other side of the wall. Each year, Julia spends three months in Bolivia visiting with family and friends. Unfortunately, that is also when her roses are at the peak of their bloom. Because I hate that she misses the showy display from her rose babies, I went to her house to take photos of the roses so I could share them on a blog post and then email her the link. Looking at the photos is not the same, of course, but at least Julia can see how much beauty her roses are bringing to me and to her neighbors who water her plants. It's just too bad there's not the ability to attach a scratch and sniff thingy for each photo so she can enjoy the heavenly perfume! Happily, some of the roses rebloom in late summer, so she gets to enjoy some of the beauty then.
» Tagged:
Bolivia
,
flowers
,
iris
,
lavender
,
lavender roses
,
peach
,
peach roses
,
pink
,
pink roses
,
red
,
red roses
,
roses
,
Shadow Dog Designs
,
ShadowDogDesigns
,
yellow
,
yellow roses