+++ FREE SHIPPING +++
(U.S. Only)
Blog entry
Posted August 16, 2018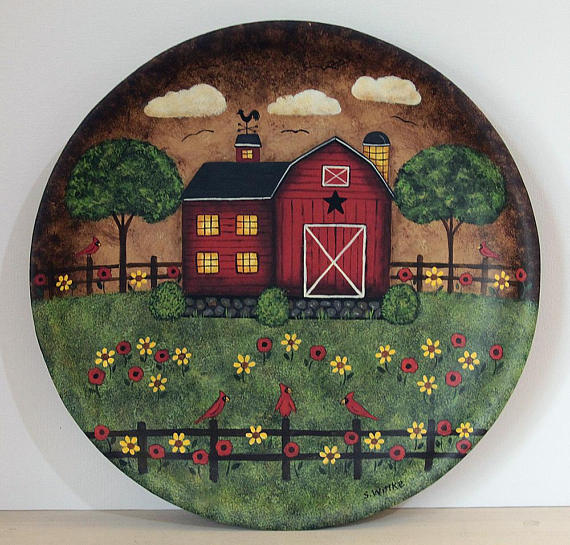 My favorite reason to buy handmade is just that - it's handmade, which means quality, and a whole lot of love!
Cammi Higley
I love the quote above from Cammi about handmade . . . because it's so TRUE! The artists featured in this week's Three for Thursday blog definitely create quality products, all made with HUGE doses of love. The artists this week are Roxanne of watercolorsNmore who uses watercolors to convey the beauty of Florida; Sue of starspiritstudio who creates amazing rustic terra cotta findings and reclaimed tin earring dangles; and, Sharon of RavensBendFolkArt who paints one of a kind functional items with a whimsical folk art flair. If something catches your eye, please be sure to click on the photo or the link below the picture to be taken to the item for more photos and information. I hope you enjoy the unique artisan handmade items featured below. And remember: BUY HANDMADE!
» Tagged:
birds
,
cat
,
coasters
,
cookie tins
,
Danish
,
dream
,
ducks
,
earring findings
,
face
,
folk art
,
geese
,
Halloween
,
handmade
,
horse
,
loggerhead
,
moon
,
note cards
,
originals
,
painting
,
pendant
,
pineapple
,
RavensBendFolkArt
,
recycled
,
sea turtle
,
Shadow Dog Designs
,
ShadowDogDesigns
,
starspiritstudio
,
still life
,
sun
,
terracotta
,
Three for Thursday
,
upcycled
,
watercolors
,
watercolorsNmore
,
wood bowl
,
wooden plate
Posted January 18, 2018
I have been really busy making and listing new earrings and necklaces these last two weeks, mostly earrings, it seems. Have been enthralled with two new artists I have found and buy jewelry components from. One creates pieces from recycled tea or cookie tins. The pieces are whimsical and very light in weight. Another creates amazing polymer clay pieces, some with a technique called embroidered polymer clay - very intricate and time consuming. I have one pair of earrings from each artist in the beauties shared below. There are seven new creations; the last three are wonderful oldies but goodies to round out the number to an even ten.
» Tagged:
black onyx
,
cats
,
copper
,
Czech glass
,
earrings
,
embroidery
,
flowers
,
gift ideas
,
handmade
,
hearts
,
kitty
,
lampwork
,
love
,
necklaces
,
Nepal
,
polymer clay
,
recycled
,
red
,
Shadow Dog Designs
,
ShadowDogDesigns
,
Sherpa
,
St. Francis
,
sun
,
tea tin
,
Valentines
Posted July 20, 2017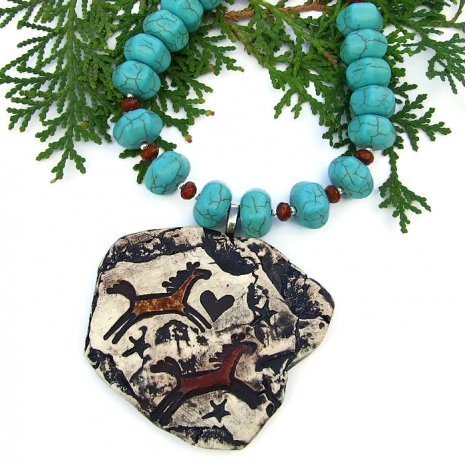 Seven new handmade jewelry creations have been listed in my Shadow Dog Designs shop: four new necklaces and three new pairs of earrings. All are very different in design, ranging from fun and funky boho to classic meditative designs. The seven new beauties, perfect gift ideas for women who love one of a kind, artisan jewelry, are featured below. To round out the count to an even ten pieces, two pairs of earrings and one necklace that are still looking for a new home are also included. If a piece of jewelry catches your eye, either click on the photo or the live link below the photo to be taken to the item for more information and photographs.