*** FREE SHIPPING ***
(First Class Mail - U.S. Only)
Blog entry
Posted February 18, 2021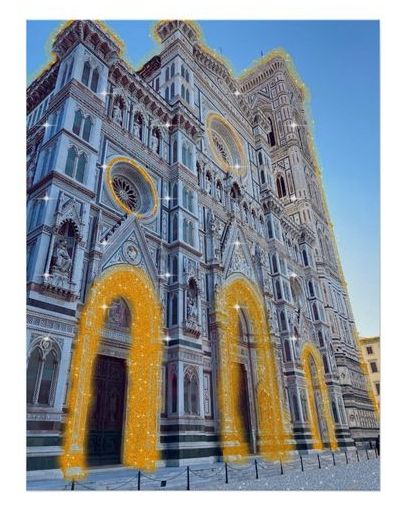 How do all of the diverse items in the title of this week's Three for Thursday blog come together? The answer: three artisans are featured with three totally different artistic styles! That's exactly what you're getting: gigitally enhanced original photos of Florence, Italy; hand crocheted baby clothes; and, handmade flower earrings. The artists included today are Giacomo of JagoDesigns2, Pamela of MagdaleneKnits, and me, Catherine of Shadow Dog Designs. If one of these gorgeous item catches your eye and you want more information and photos, please click the photo or the live link to be taken to the item in the artist's shop. I hope you enjoy these picks for this week. And, remember, SUPPORT HANDMADE ARTISTS.
» Tagged:
art
,
artisan
,
baby boy
,
baby girl
,
baby set
,
blue
,
coral
,
crochet
,
Czech glass
,
drone
,
Duomo de Firenze
,
enamel flower earrings
,
Florence
,
flowers
,
glitter
,
handmade
,
Italy
,
JagoDesigns2
,
lavender
,
MagdaleneKnits
,
newborn
,
newborn baby
,
Palazzo Vecchio
,
peacock pearls
,
pearls
,
photo
,
pink
,
poppies
,
poster
,
print
,
red
,
red poppies
,
Shadow Dog Designs
,
ShadowDogDesigns
,
Three for Thursday
,
yellow faux vintage
Posted July 2, 2020

It's hard to believe that it's already the first day of July (when I wrote this) with the 4th of July just around the corner. When you mostly are self-isolating, one day looks pretty much like the next. But July 4th will be here this Saturday and I'm looking forward to sitting on the upstairs back porch and watching at least three fireworks shows from the comfort of our own house. Seamus the Moose Dog will sit out there with us - fortunately he is not bothered by the booming noises fireworks can make.
Since the 4th will be here very soon, I wanted to feature three red, white and blue items from three artist friends. The artists are; Charlotte of Covergirlbeads; Pamela of MagdaleneKnits; and me, Catherine of Shadow Dog Designs. I hope you enjoy this selection of patriotic colored items and will visit the shops (and hopefully purchase) a beauty there.
» Tagged:
4th of July
,
afghan
,
baby gift
,
baby gifts
,
blue red white and blue
,
bone
,
cool white
,
Covergirlbeads
,
crib blanket
,
crocheted
,
cross
,
DIY jewelry
,
earrings
,
ecru
,
fine silver
,
gift for her
,
gift ideas
,
gifts
,
gifts for her
,
gifts for women
,
handmade
,
headband
,
Healers Hand
,
hearts
,
intense blue
,
jewelry
,
jewelry supplies
,
July 4th
,
lampwork beads
,
MagdaleneKnits
,
medium red
,
navy blue
,
necklace
,
newborn baby
,
red
,
red hearts
,
Shadow Dog Designs
,
ShadowDogDesigns
,
Southwest
,
Swarovski crystals
,
sweater
,
white