Blog entry
Posted January 10, 2019

"The paint is simply an extension of my hand, my mind." ~ Antonio Masi, Watercolor Artist
Having never been a painter - although I did dabble in watercolors for a bit and realized very quickly I had no talent for it besides "abstract blobs" - I am always astounded at the beauty that artists reveal on their canvas of choice. I think you will also be amazed at the wide variety of techniques and styles of the three painters featured in this new Three for Thursday blog. The artists are: Sharon of RavensBendFolkArt; Roxanne of watercolorsNmore; and Jacki of Christie Cottage. I hope you enjoy these choices and that you will visit their shops to see more art.
» Tagged:
ACEO
,
acrylic
,
bee skep
,
bees
,
bird houses
,
bluebirds
,
bunnies
,
butterflies
,
Christie Cottage
,
cygnets
,
Easter
,
Easter eggs
,
feathers
,
fine art
,
flowers
,
folk art
,
Hamsa
,
handmade
,
hibiscus
,
Old Hoot
,
owl
,
painters
,
painting
,
peacock
,
RavensBendFolkArt
,
Shadow Dog Designs
,
ShadowDogDesigns
,
spring
,
swans
,
watercolors
,
watercolorsNmore
Posted November 22, 2016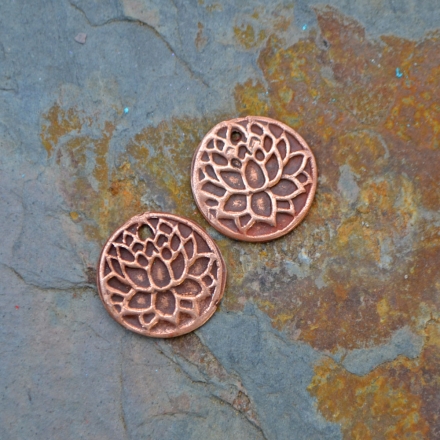 Symbols have always had a great significance in the lives of humans, from pre-historic times to modern man. Since ancient symbols are ingrained into our lives, most people don't realize these symbols are everywhere. From the logos of modern companies (Starbucks with their mermaid), to television shows (spirals in True Detective) and movies (Legendary Pictures with their Celtic knot logo) from religious books and texts (The Bible, The Koran) to decorations on buildings (sunbursts and dolphins), ancient symbols are everywhere.
» Tagged:
ancient symbols
,
bandana
,
bracelets
,
brooch
,
Celtic knot
,
copper
,
cross
,
dogs
,
dragonfly
,
earrings
,
evil eye
,
Hamsa
,
handmade artisan
,
infinity symbol
,
jewelry
,
knitting
,
leaf
,
lotus
,
necklace
,
neckwarmer
,
paisley
,
pendant
,
Shadow Dog Designs
,
ShadowDogDesigns
,
spiral
,
wood
Posted September 27, 2016