With the newly implemented slow down in USPS mail delivery, please place your holiday orders early so they arrive on time.
*** FREE SHIPPING ***
(First Class Mail - U.S. Only)
Blog entry
Posted February 18, 2021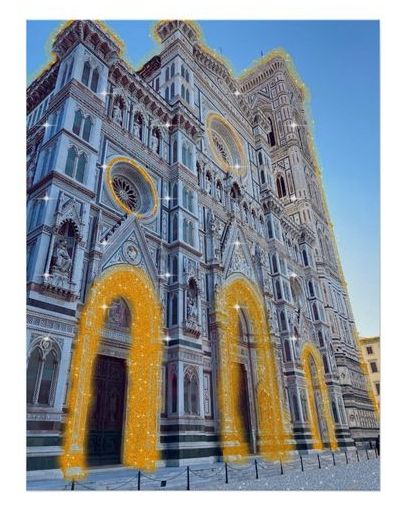 How do all of the diverse items in the title of this week's Three for Thursday blog come together? The answer: three artisans are featured with three totally different artistic styles! That's exactly what you're getting: gigitally enhanced original photos of Florence, Italy; hand crocheted baby clothes; and, handmade flower earrings. The artists included today are Giacomo of JagoDesigns2, Pamela of MagdaleneKnits, and me, Catherine of Shadow Dog Designs. If one of these gorgeous item catches your eye and you want more information and photos, please click the photo or the live link to be taken to the item in the artist's shop. I hope you enjoy these picks for this week. And, remember, SUPPORT HANDMADE ARTISTS.
» Tagged:
art
,
artisan
,
baby boy
,
baby girl
,
baby set
,
blue
,
coral
,
crochet
,
Czech glass
,
drone
,
Duomo de Firenze
,
enamel flower earrings
,
Florence
,
flowers
,
glitter
,
handmade
,
Italy
,
JagoDesigns2
,
lavender
,
MagdaleneKnits
,
newborn
,
newborn baby
,
Palazzo Vecchio
,
peacock pearls
,
pearls
,
photo
,
pink
,
poppies
,
poster
,
print
,
red
,
red poppies
,
Shadow Dog Designs
,
ShadowDogDesigns
,
Three for Thursday
,
yellow faux vintage