With the newly implemented slow down in USPS mail delivery, please place your holiday orders early so they arrive on time.
*** FREE SHIPPING ***
(First Class Mail - U.S. Only)
Blog entry
Posted September 11, 2021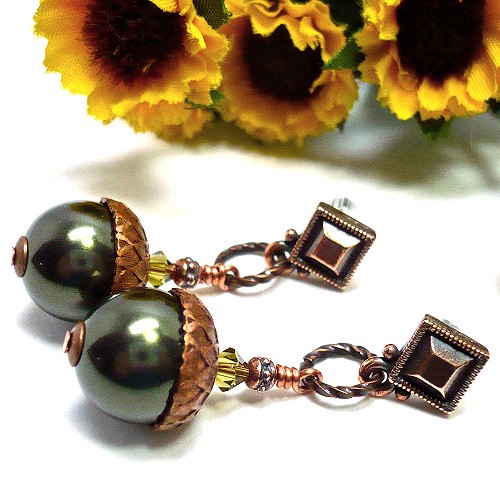 "Fall has always been my favorite season. The time when everything bursts with its last beauty, as if nature had been
saving up all year for the grand finale."


For many, many people, fall is a favorite time of the year, when the heat of summer dissipates into the coolness of autumn and the deciduous trees are a riot of color. Here in the Desert Southwest, the temperatures are still reaching the mid-90's during the day. But the temps in the morning are dipping into the mid-60's, a glorious reminder that the first cool front will blow through any day now. A perfect time for gardening. And just to sit and watch the grand finale . . . and to just be . . .
» Tagged:
acorns
,
agate
,
amber
,
appliques
,
artisan
,
autumn
,
autumn gifts
,
baby gift
,
bracelets
,
brown
,
burgundy
,
butterscotch
,
ceramic
,
choker
,
copal
,
copper
,
crochet
,
crotons
,
Czech glass
,
earrings
,
fall
,
fall gifts
,
floral
,
flowers
,
gemstones
,
glass
,
handmade
,
home decor
,
jasper
,
jewelry
,
lampwork
,
leaf
,
leaves
,
mother of pearl
,
necklaces
,
note cards
,
orange
,
Overalls Sam
,
patina
,
red creek jasper
,
Sunbonnet Sue
,
sunflowers
,
Swarovski crystals
,
sweater
,
terracotta
,
tribal
,
watercolor print
Posted August 5, 2021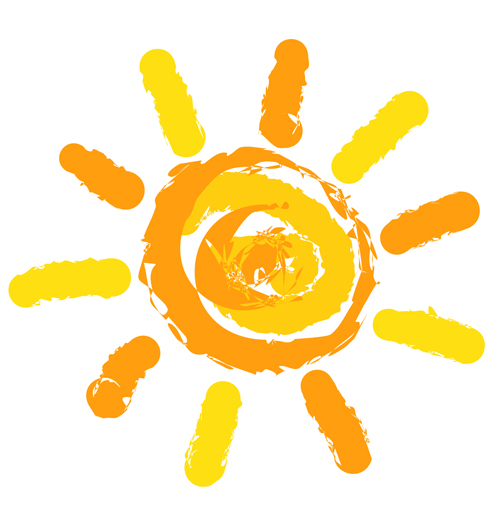 Here it is, already August and a good part of scorching summer heat is behind us. Summer here in the Desert Southwest, so far, has actually been pretty mild - at least for here. Other places haven't been so lucky, unfortunately. With the days of summer rapidly waning, I asked artist friends to share two items that represent "hot summer fun" in shades of red, oranges and yellows. Some items are more on the hot, hot hot summer side and some are more on the mellow cool summer side. But all are artisan handmade / designed and many are one of a kind. So if something catches your eye on the Handmade Hot Summer Fun blog, please click the photo or the link below the photo for more information. I hope you enjoy all these beauties. And remember: SHOP SMALL and SHOP HANDMADE!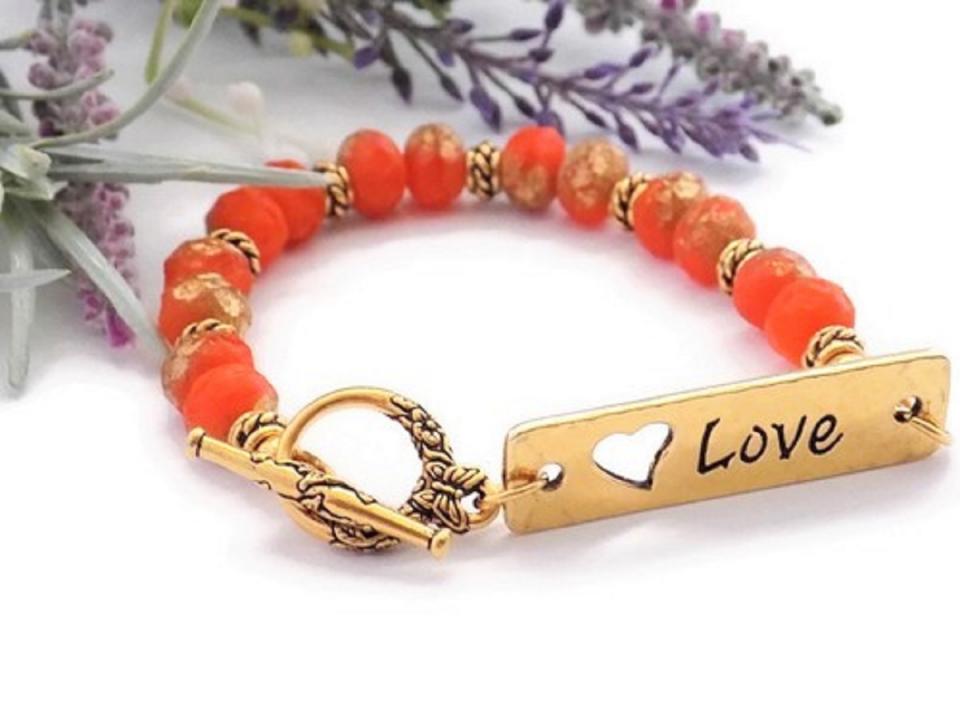 » Tagged:
artisan
,
baby gift
,
beads
,
boho
,
bracelet
,
bronze
,
cellphone charm
,
ceramic
,
chandelier
,
cheetah
,
crochet
,
crotons
,
curtains
,
Czech glass
,
daisy
,
dangles
,
dragon
,
earrings
,
enamel
,
flower
,
fun
,
gemstones
,
green
,
handmade
,
hot
,
hot summer
,
lampwork
,
lava rock
,
love
,
maryjanes
,
music
,
necklace
,
note cards
,
orange
,
paracord
,
pendant
,
pillow
,
polymer clay
,
red
,
Shadow Dog Designs
,
ShadowDogDesigns
,
spike earrings
,
spiral sun
,
spirals
,
strawberry
,
summer
,
Summer Fun
,
sundress
,
sunflower
,
Swarovski crystals
,
swirl
,
tropical
,
tropical flowers
,
watercolor print
,
wire wrapped
,
yellow