I am taking a break from Monday, May 22 through Saturday, May 26. Any items purchased during that time will be mailed out on Tuesday, May 30. As a thank you for your patience, purchases will be upgraded to Priority Mail at no extra cost to you.
Blog entry
Posted February 14, 2017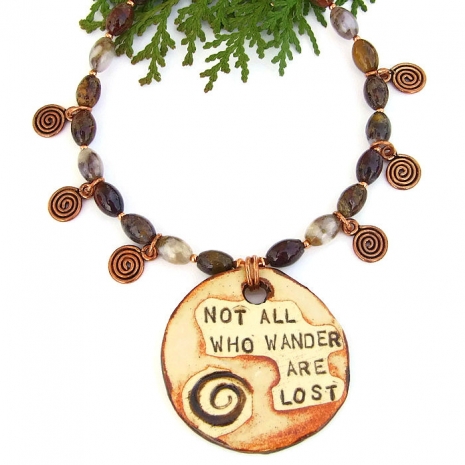 This week's Wonderful Handmade Wednesday on Indiemade features artisan design that feature spirals, circles and/or arcs. All three symbols were used as early as 38.000 BC in Europe, Africa, Australia and South America when ancient man began to carve into stone or paint cave walls in protected areas. It is possible that earlier hunter/gatherer peoples might have decorated their bodies and clothes or marked trees or features in the landscape but, if they did, evidence of that art has not survived.
» Tagged:
arcs
,
artisan
,
baby booties
,
bracelets
,
ceramic
,
circles
,
crochet
,
dichroic
,
dog bandana
,
earrings
,
gemstones
,
gift ideas
,
handmade
,
handmade gift ideas
,
jewelry
,
knitting
,
necklaces
,
note cards
,
pendants
,
sewing
,
Shadow Dog Designs
,
ShadowDogDesigns
,
spirals
,
Tolkien