Enjoy
*** FREE SHIPPING ***
for the Holiday Season!
(First Class Ground Advantage - U.S. Only)
Blog entry
Posted July 29, 2021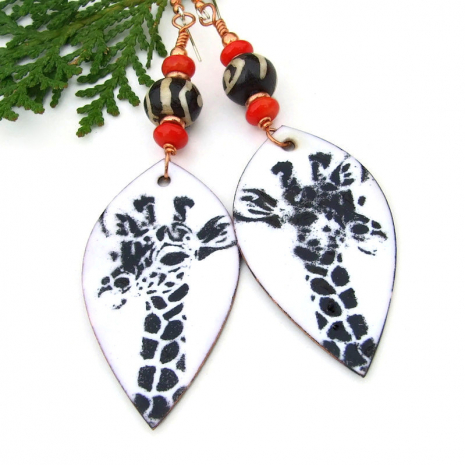 Menagerie: a collection of animals, frequently exotic, kept for display. The term was first used in 17th-century France, in reference to the management of household or domestic stock.
Anyone who knows me knows I love animals in all shapes and sizes - always have, always will. So I wanted to share a collection of animal jewelry with you that can be found in my Shadow Dog Designs handmade jewelry shop. Even though these animals found on these earrings and necklaces are not alive, they can definitely be termed a menagerie since there is a wide variety, from exotic animals, such as tigers and giraffes, to domestic animals, like dogs and cats. If something catches your eye and you want to see more photos and information, please click on the photo or the link below the picture to be taken directly to the item. I hope you enjoy this menagerie of one of a kind jewelry!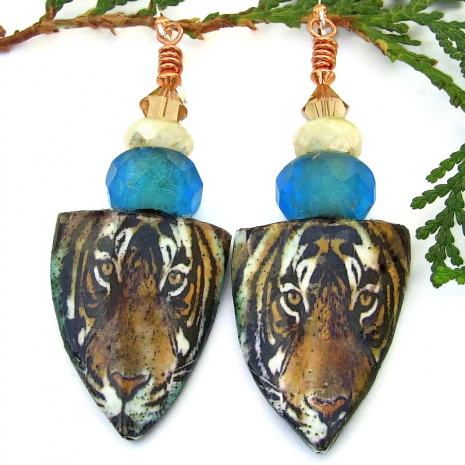 » Tagged:
animals
,
birds
,
bones
,
cats
,
ceramic
,
Christmas
,
dogs
,
domestic animals
,
earrings
,
elephants
,
enamel
,
exotic
,
exotic animals
,
fox
,
foxes
,
gemstone
,
giraffes
,
handmade
,
handmade earrings
,
handmade jewelry
,
handmade necklaces
,
hares
,
hearts
,
horse
,
horses
,
jewelry
,
lampwork
,
menagerie
,
necklaces
,
one of a kind
,
owls
,
paw prints
,
rabbits
,
sea turtles
,
Shadow Dog Designs
,
ShadowDogDesigns
,
Sleipnir
,
spirals
,
tigers
,
turtles
Posted May 23, 2018

According to scientific studies, blues, turquoise and teals have been found to be some of the most relaxing colors, both mentally and physically, especially the lighter shades. Peaceful, calm and gentle, these colors have tremendous power to manage stress. They are very soothing colors that help calm the mind, slow down the heart rate, lower blood pressure and reduce anxiety. From home decor to clothing to jewelry, the colors are favorites.
Today's Wonderful Handmade Wednesday on Indiemade features beautiful items created by handmade artists in the three colors: blue, turquoise and/or teal. I hope you enjoy these choices . . . and feel a bit more relaxed after looking (and perhaps purchasing)!
» Tagged:
African
,
artisan
,
baby dress
,
blue
,
boho
,
bones
,
Buddha
,
copper components
,
crochet
,
dichroic glass
,
dog bandana
,
earrings
,
gemstones
,
handmade
,
Indiemade
,
knitted
,
magnesite
,
necklace
,
neckwarmer
,
paw prints
,
pendant
,
Shadow Dog Designs
,
ShadowDogDesigns
,
Southwest
,
teal
,
tie dye
,
turquoise
,
vintage