Blues, Turquoise and Teals - Wonderful Handmade Wednesday on Indiemade
Posted May 23, 2018

According to scientific studies, blues, turquoise and teals have been found to be some of the most relaxing colors, both mentally and physically, especially the lighter shades. Peaceful, calm and gentle, these colors have tremendous power to manage stress. They are very soothing colors that help calm the mind, slow down the heart rate, lower blood pressure and reduce anxiety. From home decor to clothing to jewelry, the colors are favorites.
Today's Wonderful Handmade Wednesday on Indiemade features beautiful items created by handmade artists in the three colors: blue, turquoise and/or teal. I hope you enjoy these choices . . . and feel a bit more relaxed after looking (and perhaps purchasing)!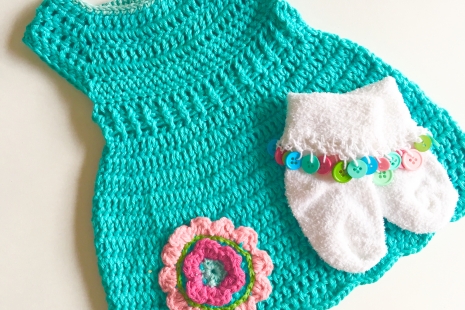 Hand Crochet Teal Baby Dress with Flower and Matching Socks, 0-3 months, Handmade by Michele of Starrfish Studio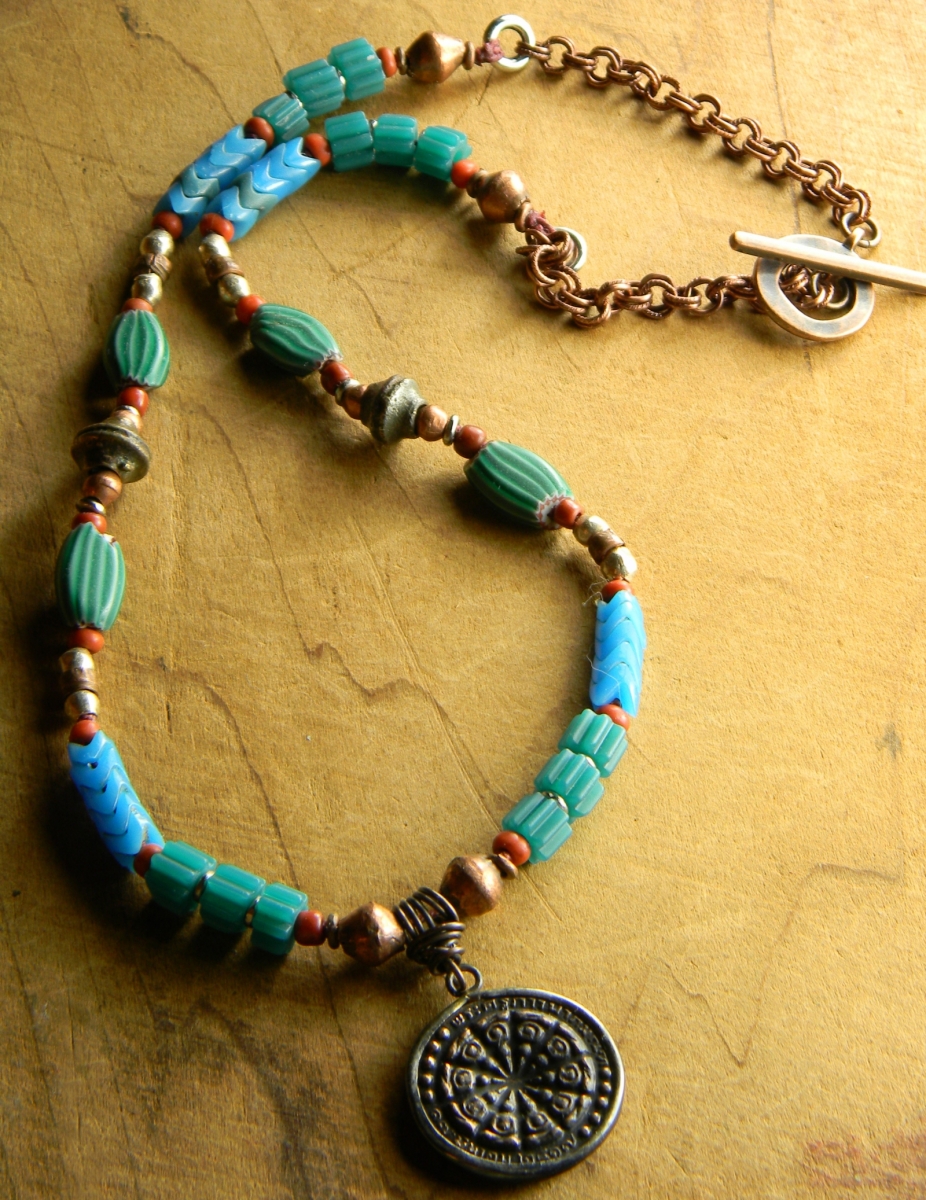 Buddha Wheel Amulet Necklace with Vintage African Trade Beads Handmade by Gloria of Chrysalis Tribal Jewelry
Tie Dye Doggie Bones and Paw Prints Summer Dog Bandana Handmade by Donna of SewAmazin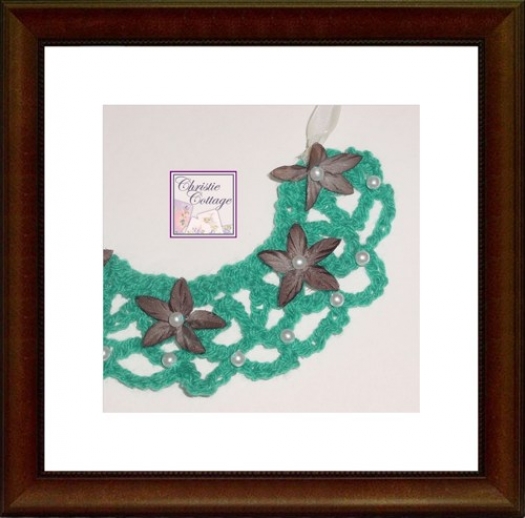 Teal Boho Bib Necklace with Pearls and Brown Silk Flowers Handmade by Jacki of Christie Cottage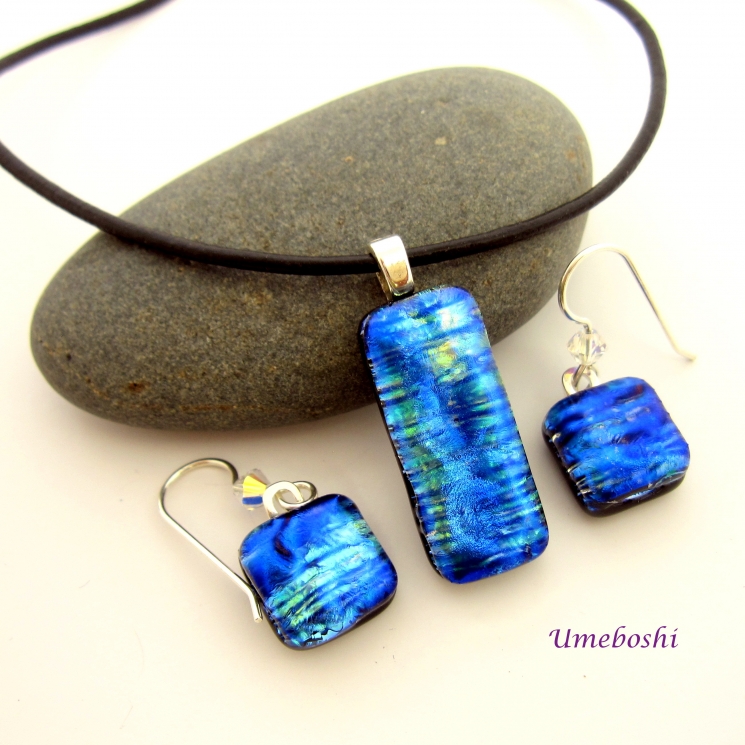 Iridescent Blue Fire Dichroic Fused Glass Necklace and Earrings Jewelry Set Handmade by Jo of Umeboshi Jewelry Designs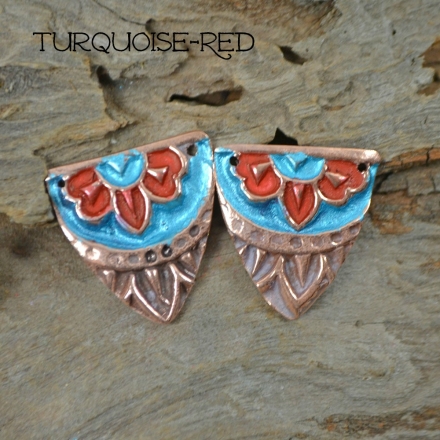 Turquoise and Red Colorful Copper Woodblock Shield Component, 1 Pair, Handmade by Kristi of Kristi Bowman Design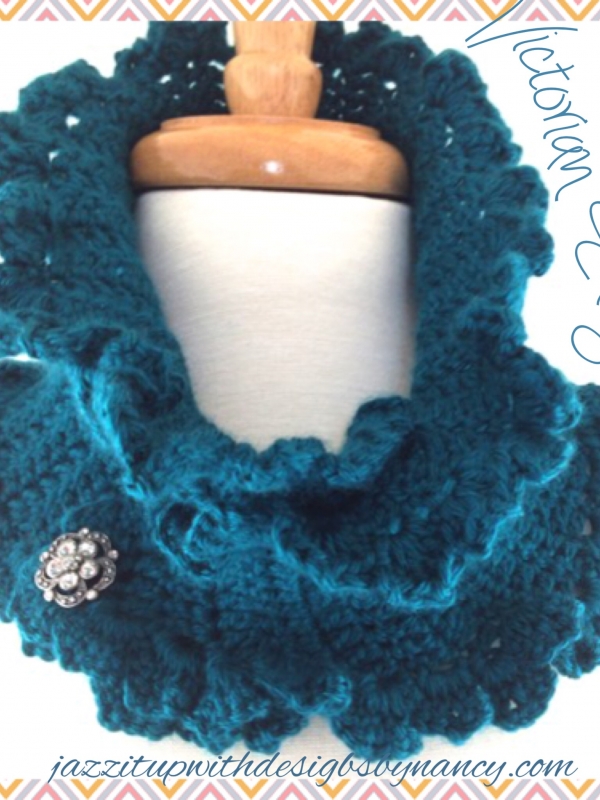 Elegant Hand Crochet Victorian Style Teal Neckwarmer with Rhinestone Button Handmade by Nancy of Nancy's Knots, Lace and More
Southwest Turquoise Magnesite Necklace, Chunky Jewelry Gift Handmade by Catherine of Shadow Dog Designs
I hope you enjoyed each and every one of these unique handmade creations in blues, turquoise and /or teals! If you would like to make my day and the day of the talented artists featured, please leave a blog comment. And any promotion you can do will be greatly appreciated. Thanks!
My contact information:


» Tagged:
African
,
artisan
,
baby dress
,
blue
,
boho
,
bones
,
Buddha
,
copper components
,
crochet
,
dichroic glass
,
dog bandana
,
earrings
,
gemstones
,
handmade
,
Indiemade
,
knitted
,
magnesite
,
necklace
,
neckwarmer
,
paw prints
,
pendant
,
Shadow Dog Designs
,
ShadowDogDesigns
,
Southwest
,
teal
,
tie dye
,
turquoise
,
vintage
» Share: