Enjoy
*** FREE SHIPPING ***
for the Holiday Season!
(First Class Ground Advantage - U.S. Only)
Blog entry
Posted April 7, 2022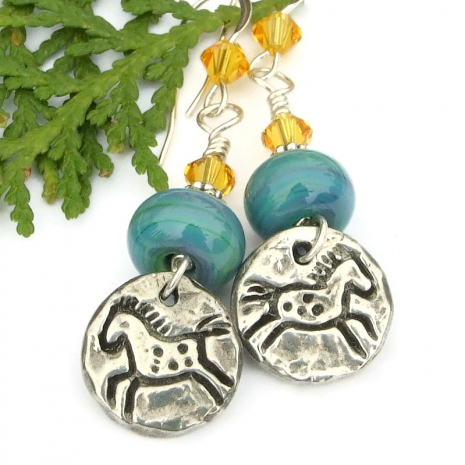 Here it is already a week into the month of April, with Easter being celebrated soon (on April 17) and Mother's Day shortly afterwards (May 8). With that in mind, I want to share eleven of the newest earrings and necklaces in my SHADOW DOG DESIGNS jewelry shop. Each piece is designed and handmade by me mainly using components from individual artists located all over the world - making these beauties all one of a kind designs. Why wear mass produced when you can wear something that only you have!?! So, please, take a look. You'll find styles for the woman with a boho flair, a wide variety of earrings for the animal lover, yoga jewelry and more. If something catches your eye and you want more information or to look at more pictures, click on the photo or the description beneath the picture and you'll be taken to the item in my shop. I also want to point out that for anything in my shop, there is now free shipping (U.S. only) running through Mother's Day. I hope you truly enjoy the unique necklaces and earrings featured.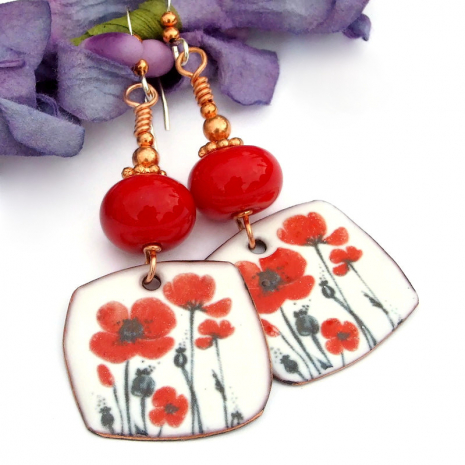 » Tagged:
AAA quartz
,
amber
,
ammonite
,
bees
,
birds
,
black
,
blue
,
blue morpho
,
blue morpho butterfly
,
bronze
,
bumblebee
,
cats
,
copper
,
Czech glass
,
dichroic glass
,
dog lover dogs
,
earrings
,
enamel
,
fire opal
,
flowers
,
fossils
,
fox
,
foxes
,
fuchsia
,
gemstones
,
gift for women
,
gifts
,
gifts for her
,
goddess
,
Goddess Rising
,
handmade earrings
,
handmade jewelry
,
handmade necklaces
,
horse
,
horses
,
jewelry
,
lampwork
,
necklaces
,
orange
,
original art
,
paw prints
,
petroglyphs
,
pink
,
pink coral
,
polymer clay
,
poppies
,
poppy
,
red
,
rose pink
,
spirals
,
spring
,
summer
,
Swarovski crystals
,
turquoise
,
vintage look
,
white
,
yellow