Blog entry
Posted September 19, 2017


WOW, wasn't last Christmas like . . . last month? Yikes! According to the Christmas clock, there is only 96 days, 20 hours, 54 minutes and those rapidly descending seconds until Christmas is here . . . once again! And it's even closer by the time your read this!
Posted November 22, 2016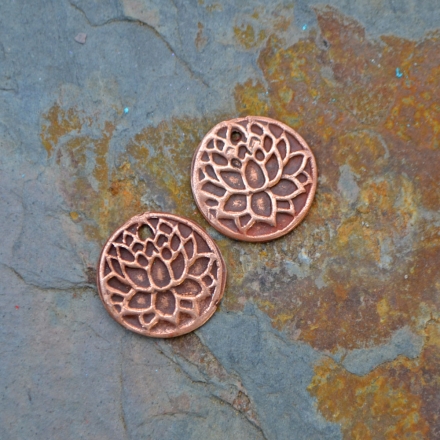 Symbols have always had a great significance in the lives of humans, from pre-historic times to modern man. Since ancient symbols are ingrained into our lives, most people don't realize these symbols are everywhere. From the logos of modern companies (Starbucks with their mermaid), to television shows (spirals in True Detective) and movies (Legendary Pictures with their Celtic knot logo) from religious books and texts (The Bible, The Koran) to decorations on buildings (sunbursts and dolphins), ancient symbols are everywhere.
» Tagged:
ancient symbols
,
bandana
,
bracelets
,
brooch
,
Celtic knot
,
copper
,
cross
,
dogs
,
dragonfly
,
earrings
,
evil eye
,
Hamsa
,
handmade artisan
,
infinity symbol
,
jewelry
,
knitting
,
leaf
,
lotus
,
necklace
,
neckwarmer
,
paisley
,
pendant
,
Shadow Dog Designs
,
ShadowDogDesigns
,
spiral
,
wood